Arizona Dems push for debt-free college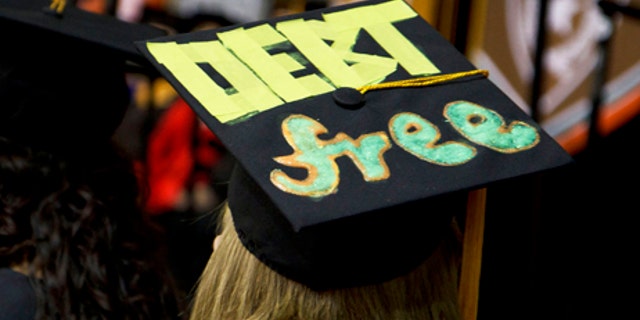 NEWYou can now listen to Fox News articles!
Two Arizona Democrats are pitching a plan that would ensure debt-free college -- though the likelihood of passing such legislation remains slim.
Reps. Raúl Grijalva and Ruben Gallego are helping lead the charge in Congress.
Their proposal has snagged the support of influential Democratic Sens. Elizabeth Warren and Chuck Schumer, but faces a tough sell in the GOP-controlled Congress, which generally opposes expensive expansions of government, according to The Arizona Republic.
The plan reportedly goes beyond prior efforts to reduce debt, and could rely on taxing top earners and corporations to the tune of billions of dollars -- to pay for expanded federal grants and more university funding.
The issue has made it into the presidential race as well.
Florida Sen. Marcio Rubio, who announced his bid to be the GOP nominee for the 2016 presidential race, supported a plan in the past that relies less on the federal government and more on private-sector solutions.
Hillary Clinton, who is running to be the Democratic nominee, is also said to be weighing the benefits of a debt-free college plan.
Arizona leads the nation in cuts to its higher-education budget, according to the Center on Budget and Policy Priorities, a Washington think tank.
Republican Gov. Doug Ducey and the state legislature cut $100 million – or about 13 percent of funding -- from state universities for fiscal 2016.
Click for more from The Arizona Republic.