Arizona Democratic gubernatorial candidate's staffer resigns after old inflammatory tweets surface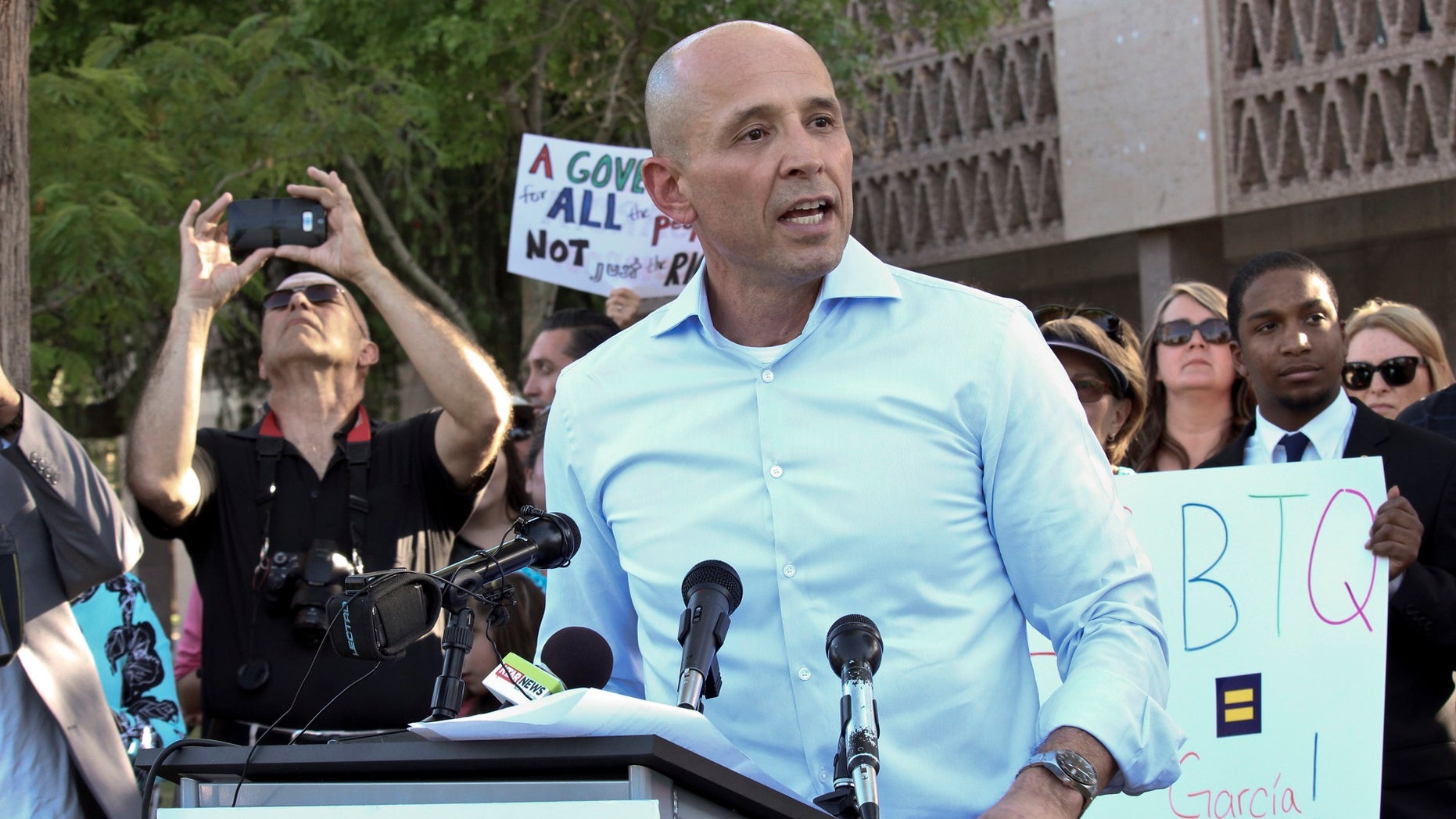 The leading Democratic candidate for governor in Arizona has accepted the resignation of a campaign staffer after a conservative blog uncovered some inflammatory tweets.
Xenia Orona was the digital director for gubernatorial hopeful David Garcia. However, after her past tweets surfaced – some from several years ago – the campaign accepted her resignation, Fox News confirmed on Friday afternoon.
"The language and the message of the tweets are not in line with the values and message of our campaign. The staff person involved offered her resignation and the campaign accepted it," a spokesperson for the candidate told Fox News in a statement.
In November 2012, on Election Day, Orona reportedly tweeted, "An open letter to Arizona: F--- you," according to a screenshot published by PJ Media.
Republican presidential nominee Mitt Romney beat President Barack Obama in Arizona in 2012 with more than 54 percent of the vote.
In another tweet, Orona appeared to call the U.S. a "s---hole country."
"I am a business owner and a creative. I am a college graduate, the first of many in my family. I am involved in multiple campaigns to make Arizona a better place," she said. "I am from 5 generations of border crossers between this [s---hole] country and la Madre Tierra of Mexico."
In January, President Trump was accused of describing African nations as "s---hole countries." Orona's tweet was published on Jan. 12, according to PJ Media's screenshot.
Additionally, she called for the elimination of U.S. Immigration and Customs Enforcement – a growing call among progressive Democrats – and said "law and order is the smokescreen that bigots hide their hate behind," according to PJ Media.
Orona's Twitter account has since been made private.
KPNX-TV reporter Brahm Resnik, who confirmed the resignation on Thursday night, said the campaign learned about the tweets from PJ Media's posts.