Appeals court rules against Sen. Bob Menendez, won't throw out corruption case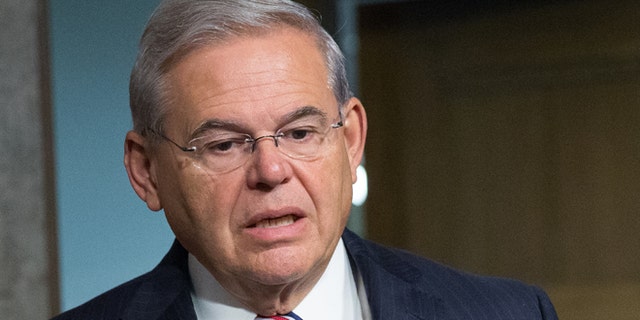 A federal appeals court in Philadelphia is letting the charges of corruption and bribery against Sen. Robert Menendez go ahead.
The New Jersey lawmaker had been arguing that his constitutional protections as a U.S. Senator had been violated in the government's prosecution of the case.
The ruling means that Menendez will likely be tried on 12 felony counts stemming from nearly a million dollars in gifts and political contributions from his long-time friend and supporter, the Florida ophthalmologist Dr. Salomon Melgen, according to Politico.
The U.S. Attorney's Office alleges that the money was in exchange for the senator's attempt to help Melgen in a dispute with Medicare, getting visas for some of the ophthalmologist's girlfriends, as well as resolving a dispute over a port-security contract in the Dominican Republican that involved a company co-owned by Melgen.
In his attempt to get the case thrown out, Menendez and his lawyers argued that he couldn't be charged with improperly aiding Melgen because he was protected under the "Speech or Debate" clause – which applies to "legitimate legislative activities."
A District Court judge didn't find the argument convincing enough to throw out the case, and neither did a three-judge appeals court panel.
In its ruling, Judge Thomas Ambro wrote, "Sen. Menendez's selective reading of the materials in the record does not persuade us that the District Court clearly erred in its findings of fact or that it incorrectly applied any law … we affirm [the District Court decision] in all respects."
The ruling, however, doesn't prevent Menendez from arguing at trial that his actions on behalf of Melgen were, in fact, legitimate legislative activities.
The senator's lawyers argued that Menendez never mentioned Melgen during a 2012 meeting with Kathleen Sebelius, at that time the secretary of Health and Human Services, and Marilyn Tavenner, who was the acting head of the Centers for Medicare and Medicaid Services, to discuss the CMS charge that Melgen overbilled the government for millions of dollars.
The ruling said it was clear Menendez was attempting to help Melgen, even if he didn't refer to him by name.
"That Sen. Menendez framed those meetings using the language of policy does not entitle them unvaryingly to Speech or Debate protection," the panel found. "Rather, for every mention of policy concerns there is substantial record support for the District Court's findings that those concerns were instead attempts to help Dr. Melgen."
The Justice Department indicted Menendez last April on the corruption charges. The senator has denied any wrongdoing throughout the investigation and prosecution.
Like us on Facebook
Follow us on Twitter & Instagram