Appalachian Coal Miners Say EPA Rules Are Killing Their Jobs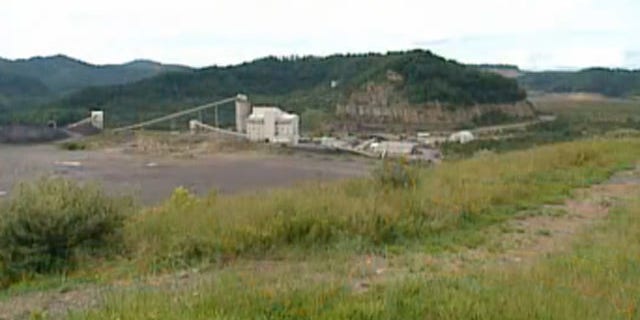 NEWYou can now listen to Fox News articles!
Michael Fox can literally see where his job ends.
The 14-year veteran of the West Virginia coal mining industry is about a year and a half out from finishing his current project, and he can see the boundaries of the site. He doesn't know whether there will be any work left for him after that, since a wave of environmental regulation has put his firm's other permits on hold.
"Unless we can get a permit, we can't extend the job no farther," he said. "Right now, I don't know if I can make it or not."
Fox, who is married and has three kids, was among the hundreds of Appalachian miners who rallied in Washington, D.C., Wednesday in a bid to pressure the Obama administration to loosen restrictions on coal mining in their states. They say the rules amount to a de facto freeze on a chunk of the industry, jeopardizing jobs in one of the most economically depressed parts of the country.
Since last year, The Environmental Protection Agency has stepped up regulation on mountaintop coal mining across six Appalachian states because the explosives that are used to remove mountain surfaces send debris into rivers and streams, endangering the environment.
But with the stricter rules in place, the industry, which is considered the lifeblood of Appalachian towns, argues it's under attack. Workers and advocacy groups that represent them say the rules unfairly target their region and require mining firms to meet unrealistic standards.
They say the hold-up threatens mining jobs, industry investment and small businesses in the region that rely on the salaries of well-paid miners to keep their economy humming.
"It's causing the elimination of jobs across Appalachia," said Bryan Brown, executive director of the Federation for American Coal, Energy and Security, or FACES of Coal. "At a time when the nation's trying to get people back to work, it's threatening to take people's jobs away."
FACES of Coal was joining with other industry groups for the rally outside the U.S. Capitol Wednesday. Brown said up to 2,000 people were expected to attend, as well as more than a dozen U.S. senators and representatives from the affected states. The bipartisan VIP list includes Senate Minority Leader Mitch McConnell, R-Ky.; Sen. Jay Rockefeller, D-W.Va.; Sen. Jim Webb, D-Va.; Sen. Mark Warner, D-Va.; and Sen. Carte Goodwin, D-W.Va.
In a state like West Virginia, whose $37,500 median household income is well below the national average, coal mining is considered a dangerous-but-reliable career.
Fox, who lives in Gilbert, estimates that he pulls in about $70,000 a year as a heavy equipment operator. He owns a small apartment complex on the side that he rents out to visiting trail riders; he intended that to be a nest egg for his kids' education. But without the mining job, he worries he won't be able to afford to maintain that side business and, in turn, won't be able to send his kids to college.
According to a study put out in May by Republicans on the Senate Committee on Environment and Public Works, EPA regulations put one in every four coal jobs in the region at risk. The study estimated that nearly 18,000 jobs, and about 80 small businesses, were tied to the 190 permits under enhanced review at the time.
Kentucky Coal Association President Bill Bissett said that 30 of those permits have since been withdrawn over EPA environmental concerns. Claiming thousands of other permits could be retroactively affected, Bissett called the regulations a "two-fold attack" on the industry. He said the new framework has put mining firms' investment on hold, as well as that of outside investors.
"Everything's in limbo," he said.
The Obama administration has taken several actions since last year to crack down on potential environmental damage from coal mining.
Citing the Clean Water Act, the EPA last June announced stricter environmental reviews for mountaintop coal mining in Kentucky, Virginia, West Virginia, Tennessee, Pennsylvania and Ohio.
Then the EPA clamped down on the Spruce No. 1 mine in Logan County, W.Va., moving in March to hold up one of the largest mountaintop mining projects in the country, arguing the debris from the mine would suffocate nearby streams.
Then in April, the EPA issued a memorandum that called for mining firms to meet strict water quality standards. The rule requires the firms to minimize the amount of minerals and pollution running into the waterways as a result of their work.
The memo called the environmental impact "far-reaching," citing studies showing that thousands of miles of streams had been filled in by debris and that nine of every 10 streams downstream from the mining activity were "impaired" by the work.
In a statement at the time, EPA Administrator Lisa Jackson said the region should not have to choose between "a clean, healthy environment in which to raise their families and the jobs they need to support them."
The EPA said in a statement Tuesday to FoxNews.com that it is "committed" to working with the industry to "ensure mining operations are environmentally sustainable and protective of human health."
The agency said its regulations were based on "extensive" scientific review, which is "documenting the significance of water quality and environmental impacts associated with coal mining operations including the loss of over 1,200 miles of headwater streams, contamination of streams from coal mining waste and potential public health concerns."
But the industry argues that the rules were arbitrary and unfair, requiring companies to spend extra money for expensive water quality treatment; the National Mining Association filed suit against the EPA and the Army Corps of Engineers in July, accusing the federal government of circumventing its own rulemaking process.
Brown said the standard the EPA uses is "ludicrous" and almost impossible to meet.
"Perrier drinking water doesn't meet that standard," he said. "They've implemented it knowing that the industry can't meet it."