Angle Tells Hispanic Students They Look 'Asian,' Defends Illegal Immigration Ads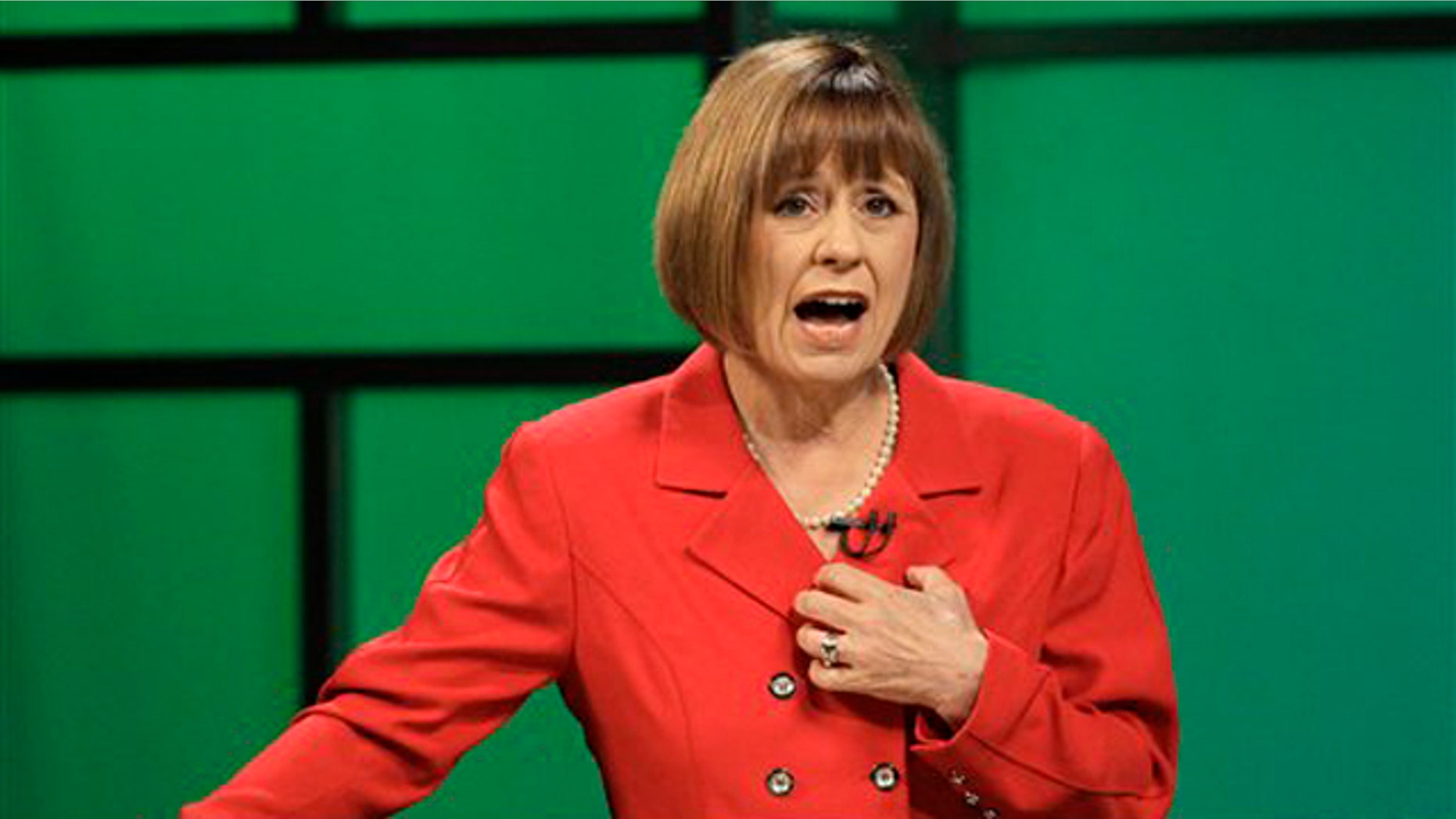 Nevada Republican Senate nominee Sharron Angle, perhaps in an attempt to prove she's color-blind, instead may have ended up insulting some Hispanic high school students by apparently not being able to distinguish between them and Asians.
The remarks were made last week during a discussion about her campaign ads that focus on illegal immigration.
In audio recordings released by The Associated Press and Nevada newspapers, Angle can be heard defending those ads, even suggesting they're focused on the threat posed by the United States' "porous" northern border with Canada.
Asked why she features images of Latinos in her ads, Angle said she's "not sure" they are Latinos. Then she explained she's not sure about the students' ethnic background either.
"So that's what we want is a secure and sovereign nation and, you know, I don't know that all of you are Latino. Some of you look a little more Asian to me. I don't know that," Angle said at the meeting, which was organized by the high school's Hispanic Student Union.
At this point, grumbling could be heard in the crowd, and one woman muttered: "I hate this lady."
Angle went on to say that the country is "a melting pot."
"My grandchildren are evidence of that. I'm evidence of that. I've been called the first Asian legislator in our Nevada State Assembly," she said.
Angle's grandchildren are half-Hispanic, but according to the Las Vegas Review-Journal, an Angle campaign spokesman told the newspaper that a reporter once mistakenly described her as Asian.
The spokesman told the Review-Journal that Angle was trying to make a point about how "this country is a melting pot and you cannot judge people based on stereotypes or the way they look."
He accused Senate Majority Leader Harry Reid, whom Angle wants to unseat, of playing "racial politics" in drawing attention to the remarks.
Nevada's ethnic Asian population is 6.6 percent. Its ethnic Hispanic population is 26.5 percent, according to 2009 U.S. Census figures.
Reid's campaign said Angle's comments demonstrate her trouble with the truth.
"She said people, when she served in the state legislature, recognized her as the first Asian. Her mouth does not have the ability to speak the truth," Reid said at a press conference Monday.
Reid spokesman Kelly Steele told FoxNews.com in a written statement that her "blatant lies to these local Hispanic teenagers offended by her fear-mongering has taken Angle's penchant for lying pathologically to a whole new level."
Angle's campaign did not return calls by FoxNews.com seeking comment.
Several of Angle's commercials have focused on illegal immigrants, accusing Reid of catering to them with friendly legislation in Congress. Some show dark images of supposed illegal immigrants by border fences, though it's difficult to determine whether the individuals shown are Latino. At least one ad features a photo of three men who are clearly Latino -- the image has since been identified as a Getty photo of Mexicans in Mexico looking to cross the border.
Arturo Vargas, director of the National Association of Latino Elected and Appointed Officials, said Latino voters are taking note of Angle's commercials.
"I think Latino voters in Nevada listen very closely to Sharron Angle's position about how she's using immigration in her television ads. I think Latino voters will respond correspondingly Nov. 2," Vargas said.
Angle argued in the meeting with students that her ads were not just about the southern border.
"What it is is a fence and there are people coming across that fence. What we know is that our northern border is where the terrorists came through," she said. "That's the most porous border that we have."
High school teacher Isaac Barron told The Associated Press his students "couldn't help but chuckle" at Angle's explanation. He said it was "shocking" to hear Angle's comments about the students looking Asian.