Angle Files Voter Intimidation Complaint with Justice Department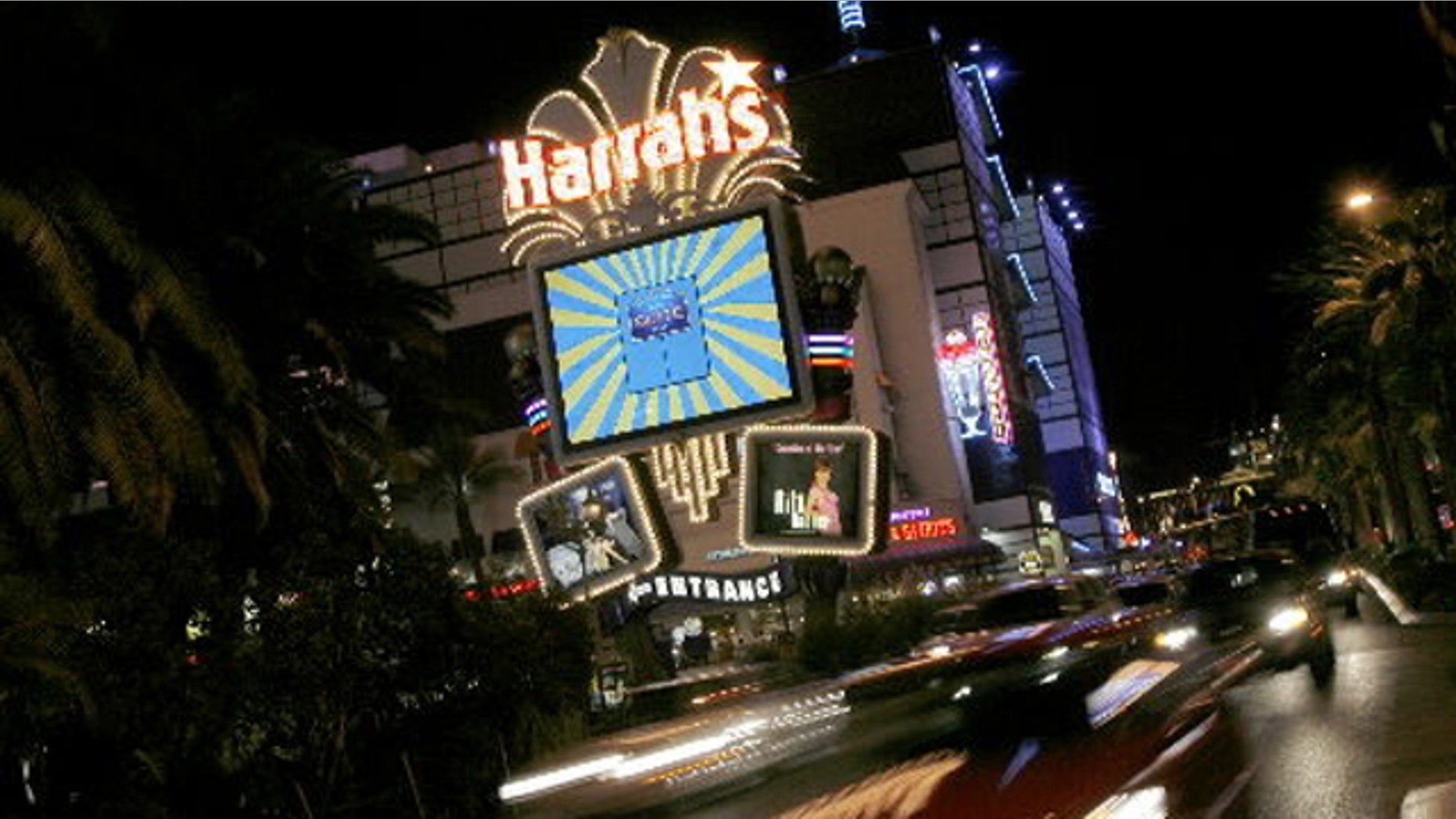 A lawyer for the Nevada  Senate candidate Sharron Angle filed a complaint with the Justice Department on Tuesday accusing Senator Harry Reid's campaign of engaging in voter intimidation.
Angle's attorney Cleta Mitchell told FoxNews.com that the complaint was filed in response to a National Review report published on Tuesday that revealed internal emails among Harrah's casino executives that appear to show how Harrah's executives launched an effort to wrangle their employees and drive them to the polls to vote early for Reid.
The emails among Harrah's executives discuss an email received from an unknown Reid campaign staffer who promises to do "ANYTHING" to drive votes, offering to work with unions and offered up the Senator if it would help drive votes, the report says.
The complaint specifically references the National Review report and states:
The posting details and documents an orchestrated effort by Harrah's Entertainment Inc. (Harrah's") in the State of Nevada, specifically in Las Vegas, to intimidate and coerce Harrah's employees to vote for Harry Reid for the United States Senate, to track whether or not employees had or had not voted and to pressure supervisors to ensure that the employees reporting to those supervisors were voting. And those overt activities were specifically demanded by one or more persons who work for Sen. Reid."
The email thread revealed by the National Review appears to have began on Wednesday when an unnamed Reid staff reached out to Jan Jones, senior vice president of communications and government relations for Harrah's Entertainment, urging her get the company's employees to the polls.
Jones, is the former Las Vegas mayor who formerly held senior positions with the Nevada state arm of the Democratic National Committee, according to an online company biography.  Jones appears to have then reached out to Marybel Batjer, Harrah's vice president of public policy and communications, who then forwarded on the appeal from Reid's staffer to executives throughout the company.
An email purportedly from Batjer to other company executives details an email Jones received from Reid's staffer:
"She asked me to reach out to you to PLEASE do whatever we need to do to get the supervisors to know that there is NOTHING more important then to get employees out to vote. Waking up to a defeat of Harry Reid Nov. 3rd will be devastating for our industry's future. I know everyone is working hard but somehow the effort is not getting the ranks. We need particular help with housekeeping and B&F."
Later emails appear to discuss using spreadsheets to tracking to see if  individual employees — listed by name and department — had voted.
Angle's attorney's complaint goes on to accuse Harrah's of pressuring employees to vote for Reid.
"The scheme involves management and union leaders making clear that employees/members should be voting for Harry Reid, management pressures employees and supervisors to follow up on specific employees with respect to their voting, unions pay for buses for employees to be transported to the polls and union leaders go with them and disembark the buses and hover along the entrances and exits and within the polling locations watching the employees vote. That is intimidation if ever there was any!"
"We hope that the Department of Justice will take this serious and investigate it because it's really quite terrible," Mitchell told FoxNews.com. "This is really, classic voter intimidation."
A Justice Department spokeswoman told FoxNewas.com they were reviewing the letter and declined further comment.
Marybel Batjer of Harrah's told FoxNews.com in an email, "We have no comment at this time."
A spokesman from Harry Reid's campiagn told Fox News:
"This "report" by a right-wing blogger who's literally been embedded within the Angle campaign has no credibility on its face. I'm not even sure what email this blogger references. That being said, given Sen. Reid's work to strengthen the state's top industry, it should come as no surprise that casino employees support his reelection"
However, an employee for one of Harrah's subsidiary companies -- the World Series of Poker  -- told FoxNews.com that the company had sent out any email to its employees Tuesday morning warning:
"If you get an email about Nevada elections do not reply. It is a virus."
Angle's attorney filed a formal complaint on Thursday with the Nevada Secretary of State's office and the Election Integrity Task Force detailing allegations of union boss intimidation during early voting.
Tuesday's complaint with the Justice Department states: "Today's disturbing report of Harrah's involvement in the same tactics of pressuring their employees to vote for Harry Reid is further confirmation of the atmosphere of coercion and intimidation that surrounds the conduct of this election related to the votes of rank-and-file employees and union members."