America's Booze Battle: Research Finds Alcohol Choices Split Down Partisan Divide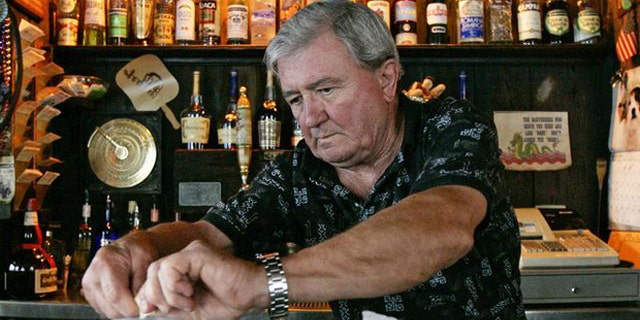 As the world continues to recover from its collective New Year's hangover, a new study revealed that the type of alcohol revelers choose as their drink of choice may be a good indication of their voting habits and political leanings.
According to consumer data compiled over two years by the right-leaning National Media Research Planning and Placement, a person's bar tab may be a better indication of where they stand on the political spectrum than what they tell the pollsters. While the results varied, the findings concluded that Democrats like their liquor clear – especially gin and vodka – while Republicans wanted something a little darker, such as whiskey.
For lawmakers looking to pass immigration reform or solve the budget battle, they could look for inspiration to some brands of booze that crossed partisan politics. Captain Morgan Spiced Rum, Malibu Coconut, Johnnie Walker Black and Segram's 7 Crown are all brands that were enjoyed equally by Democrats and Republicans.
Besides looking at which party sudsy citizens voted for, researchers also studied what likely and unlikely voters drank.
Wine drinkers were the most likely group to head out on Election Day, with Republicans favoring Kendall-Jackson and Robert Mondavi, while Democrats preferred a Chateau Ste. Michelle Merlot or a bottle of Smoking Loon.
Fans of the hard stuff – Don Julio tequila, Jagermeister, Smirnoff Twist and Belvedere – were the least likely to vote — if you try doing anything the day after slamming back vodka and sodas, you'll understand why they're not making it to the polls.
National Media Research Planning and Placement used nearly 50,000 interviews from 2012 to 2013 to complete the analysis.
While the research may indicate a clear-to-dark liquor divide, history doesn't seem to agree with the study.
Democratic former President Lyndon Johnson enjoyed drinking a Cutty Sark scotch and soda on his ranch in Texas, while Republican President George H.W. Bush kicks back with a vodka martini.
Follow us on twitter.com/foxnewslatino
Like us at facebook.com/foxnewslatino