American Express chief Chenault being considered for Obama posts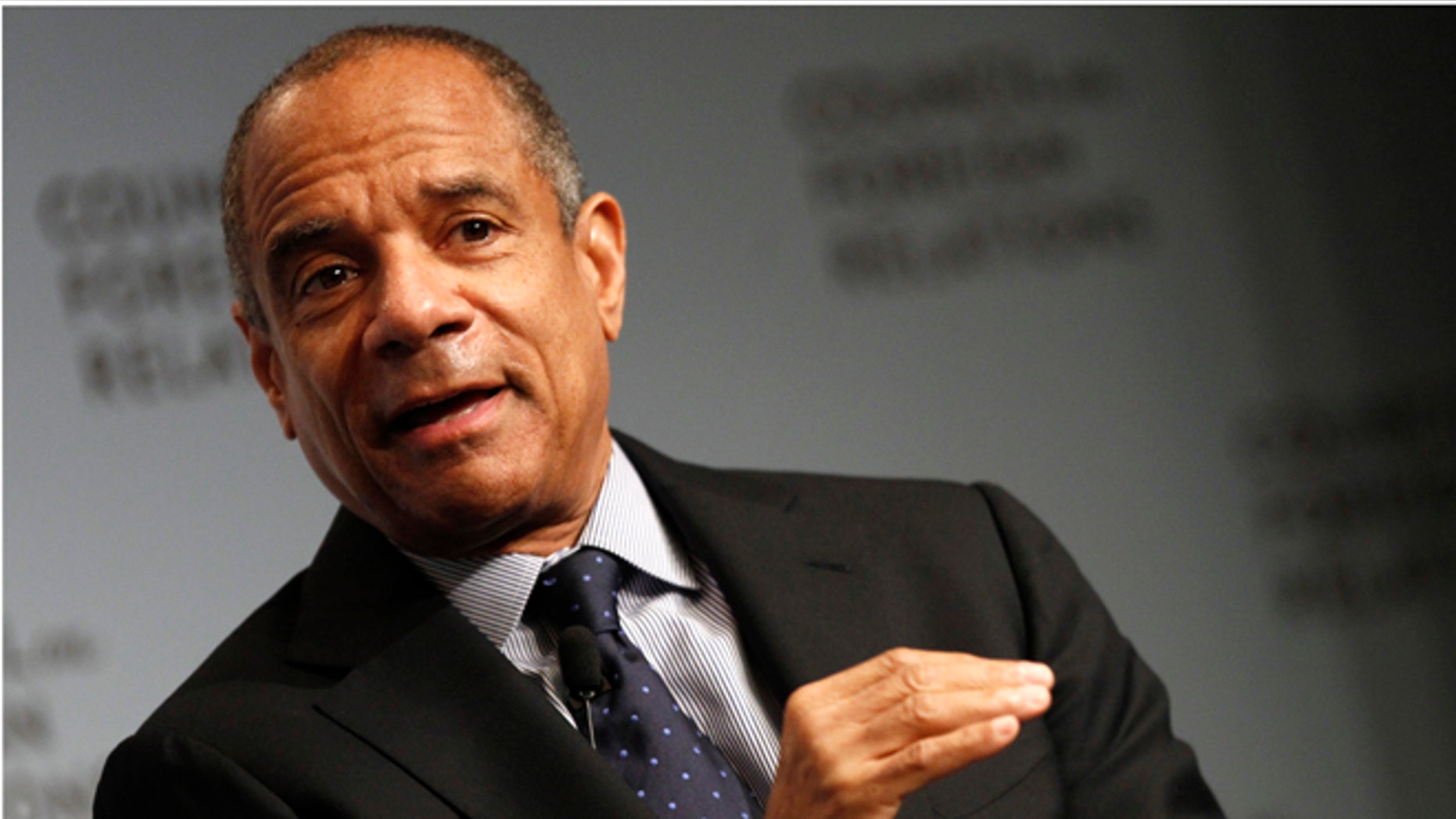 The White House is talking to Kenneth Chenault, chief executive officer at American Express, about a variety of top administration jobs, including Treasury secretary, a senior adviser to President Obama told Fox News on Tuesday.
Among the other jobs for which Chenault is purportedly being considered is commerce secretary or the so-called secretary of business post, should the president follow through on his idea to merge the Commerce Department and the U.S. Trade Representative's Office to create a Department of Business.
However, such a move does not appear imminent because Congress has yet to act on such a re-organization.
The 61-year-old Chenault is an Obama supporter and, like the president, graduated from Harvard Law School.
Despite the speculation about Chenault joining Obama's second term administration, White House Chief of Staff Jack Lew appears to be the president's top choice, as reported first by Bloomberg News.
Treasury Secretary Timothy Geithner has said he plans to leave that post before the second term begins in January.
White House officials purportedly also have approached Ursula Burns, Xerox Corp.'s chief executive officer, about the Commerce Department job.