Alabama Immigration Law Under Review by Legislative Committee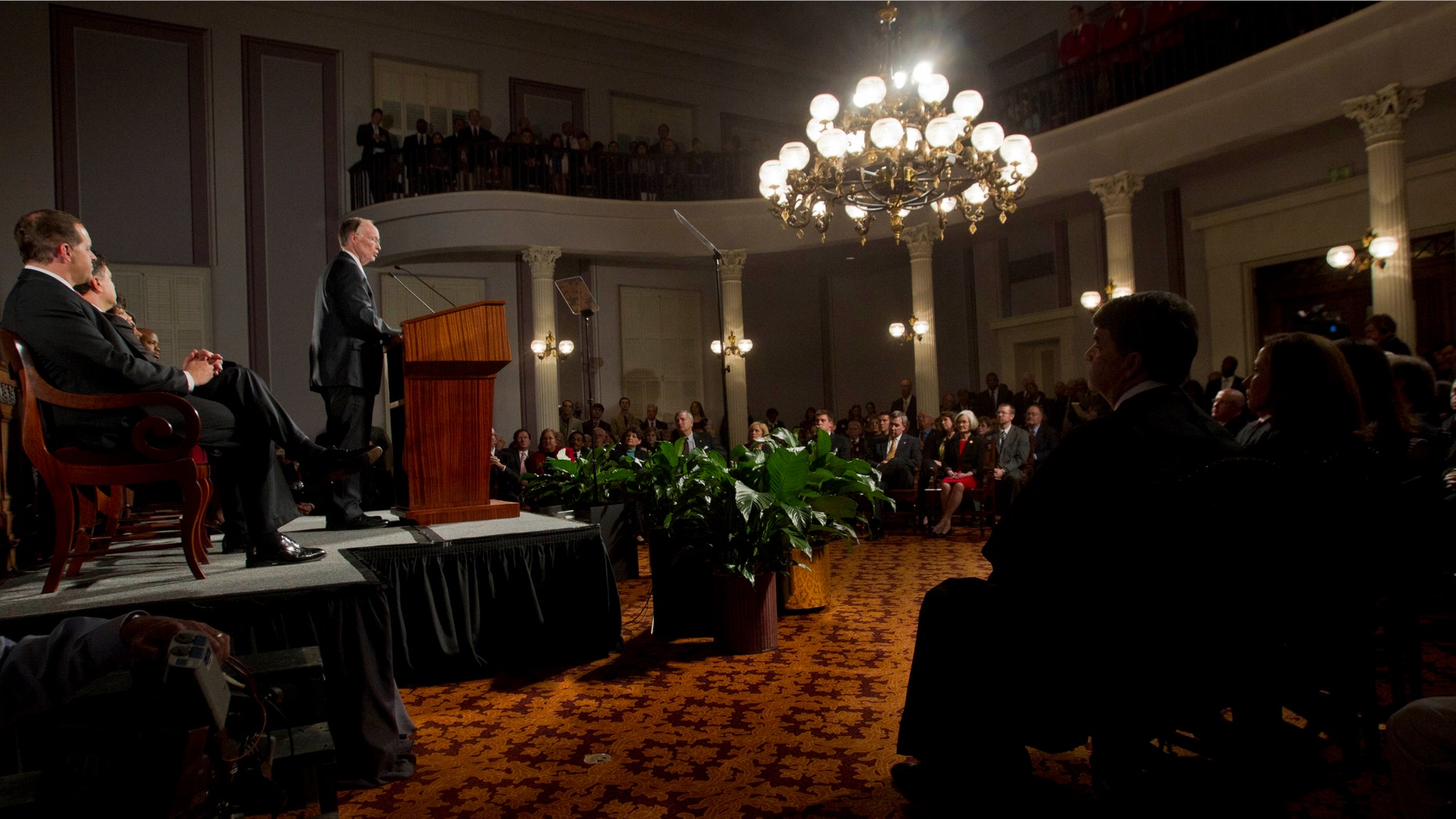 Montgomery, Alabama – The Alabama legislature begins a review of the country's harshest immigration law this week.
The bill, by Republican Rep. Micky Hammon of Decatur, was introduced last week and will be debated Wednesday morning at a meeting of the House Public Safety and Homeland Security Committee.
The bill was introduced in an attempt to ease some of the concerns that have been raised by various religious groups and congregations in addition to other organizations to the new immigration law, which was approved by the Legislature last year.
The committee meeting has been scheduled in the House chamber rather than in the committee's usual meeting room because a large crowd is anticipated.
Religious leaders, who say the current immigration bill makes it a crime to in some cases provide assistance to people seeking help from the church, have been encouraging people to attend the committee meeting.
Celebrities Who Were Once Undocumented
The Rev. Angie Wright, pastor of Beloved Community United Church of Christ in Birmingham, said the rewrite doesn't relieve the concerns of religious leaders.
"It doesn't remove the terror inflicted on the least of these," Wright said Monday. "It is just as harsh and unwelcoming and violates the basic commands of faith, which is to care for the needy.
"Jesus didn't ask people for their papers."
Wright predicted there would be several hundred people from communities across the state at Wednesday's hearing.
State Sen. Scott Beason, R-Gardendale, a sponsor of the original immigration bill, said he did not feel the opponents would be happy with the new immigration bill unless if contained "a full repeal."
Based on reporting by the Associated Press.
Follow us on twitter.com/foxnewslatino
Like us at facebook.com/foxnewslatino