Al-Awlaki's YouTube Videos Targeted by Rep. Weiner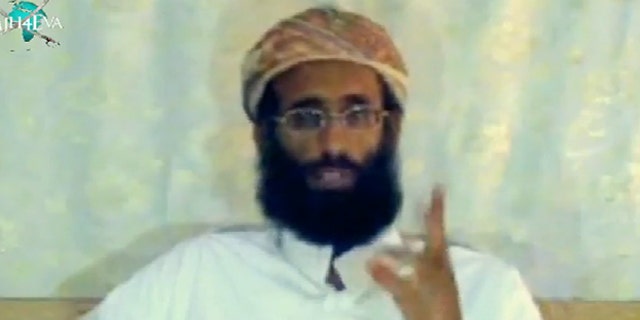 A New York congressman is urging YouTube to take down radical cleric Anwar al-Awlaki's videos from its website, warning that his message "has caused violence and is a threat to American security."
Rep. Anthony Weiner, D-N.Y., estimated that more than 700 of al-Awlaki's videos can be found on the popular video-sharing site better known for clips of silly pet tricks and live musical performances.
Weiner said he appreciates the company's desire to keep a hands-off approach to its content but urged YouTube executives to make an exception.
"I understand that YouTube is a clearinghouse for ideas and that your company aims to not infringe on free speech, but al-Awlaki's message, promoted via YouTube, has caused violence and is a threat to American security," Weiner wrote to YouTube CEO Chad Hurley. "I request that you remove this man and his hateful rhetoric from your website, as he poses a clear and present danger to American citizens."
A YouTube official told FoxNews.com that the company takes concerns about provocative content "seriously" and has "policies in place" to address it.
"When videos are brought to our attention that could potentially violate our policies, we have teams that are working seven days a week to review that content," the official said, without commenting specifically on the letter.
YouTube, which apparently has not yet received Weiner's letter, issued a statement on its policy to FoxNews.com saying all videos must comply with the site's "community guidelines."
"Those guidelines prohibit, among other things, videos that promote dangerous or illegal activities (including bomb-making, sniper attacks, or other terrorist acts), contain hate speech, and videos that are posted with the purpose of inciting others to commit specific, serious acts of violence," the statement said. "In addition, we remove all videos and terminate any account known to be registered by a member of a designated Foreign Terrorist Organization (FTO) and used in an official capacity to further the interests of the FTO."
YouTube also bans "graphic material intended to shock and disgust," according to the representative.
The company, in enforcing its policies, reportedly yanked a campaign ad that featured images of aborted fetuses. The video was from the campaign of Missy Smith, who is in a long-shot race against Democrat Eleanor Holmes Norton for D.C. delegate in Congress.
Al-Awlaki is the Yemen-based imam tied to accused Fort Hood shooter Nidal Hasan, Christmas Day bomber Abdul Farouk Abdulmutallab and attempted Times Square bomber Faisal Shahzad. Al-Awlaki, a U.S. citizen on the U.S. government's "capture-or-kill" list, continues to issue online sermons in which he espouses anti-American views. He reportedly praises Hasan and Abdulmutallab in his latest video.
Weiner said in a statement that by hosting al-Awlaki's messages, "We are facilitating the recruitment of homegrown terror."
"There is no reason we should give killers like al-Awlaki access to one of the world's largest bully pulpits so they can inspire more violent acts within our borders, or anywhere else in the world," Weiner said.