AIG CEO: Employees Starting to Return Bonuses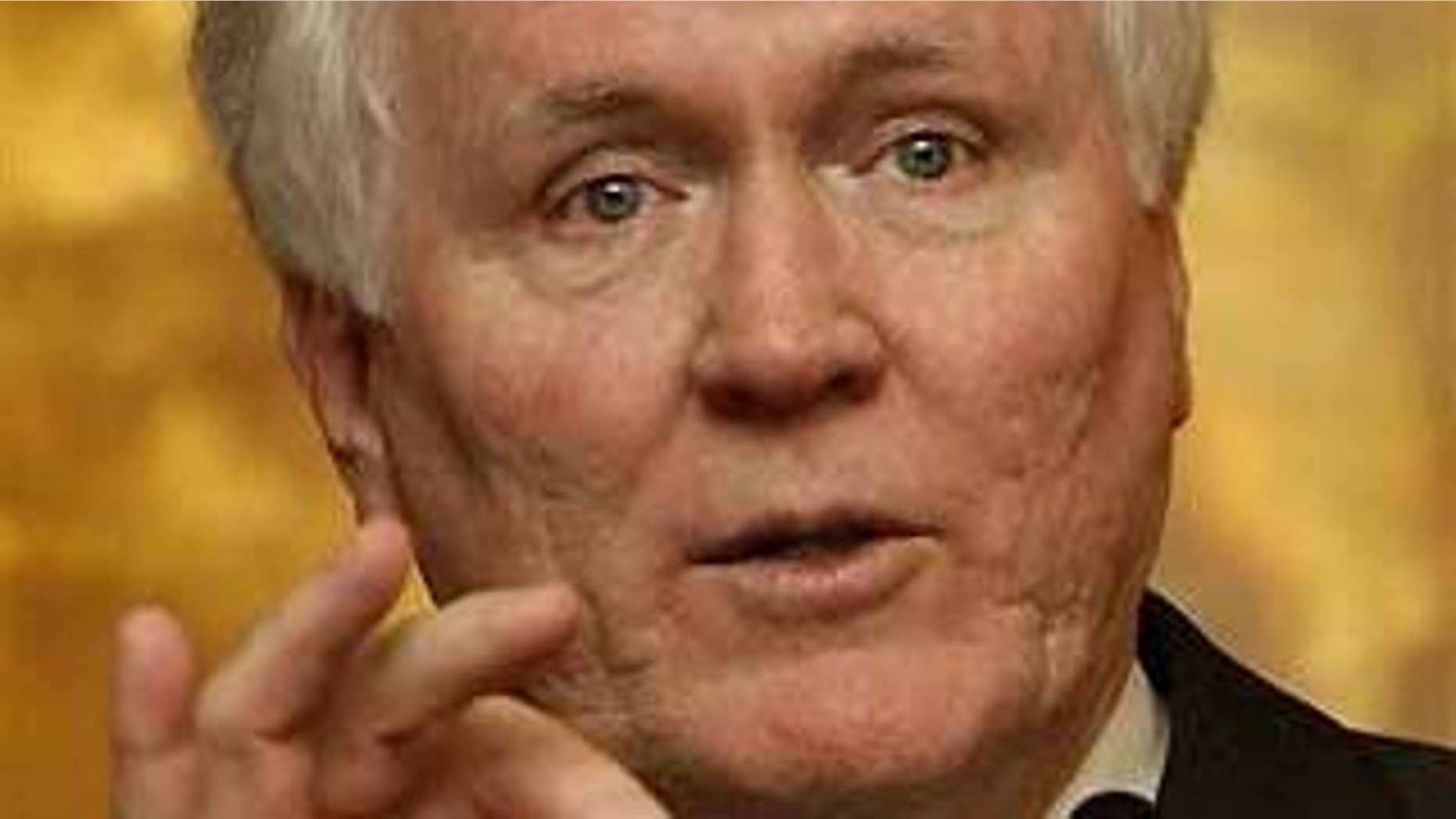 WASHINGTON -- The chief executive officer of failed insurance conglomerate AIG told lawmakers Wednesday that he has asked executives to give back at least half of their bonuses.
Edward Libby, chairman and CEO of the American International Group, said that some workers there already have volunteered to return the money.
Testifying under oath at a congressional hearing, Liddy acknowledged that the company's multimillion-dollar bonuses were "distasteful" to many and had provoked a firestorm of wrath.
"I share that anger," Liddy told a House Financial Services Subcommittee on Capital Markets, insurance and Government-Sponsored Enterprises.
But Liddy added that the bonuses could be defended legally as an obligation of the company, and that the roughly $165 million in bonuses paid out over the weekend should be honored as a legal commitment of the U.S. government, which now owns 80 percent of the battered insurer.
"When you owe someone money, you pay that money back," Liddy maintained, adding, "We at AIG want to believe that we are all in this together."
Liddy's testimony wasn't enough for the Senate Finance Committee, which issued a call Wednesday night for AIG to provide it with detailed information on the bonuses, including a list of the employees who received the money, why they received the money and whether they still work for AIG.
Liddy said in his testimony that, given the national uproar, he has asked those who got "retention payments" of more than $100,000 return at least half of it. AIG paid $220 million in retention bonuses to employees in its troubled financial products division. The most recent payment of $165 million began to be paid last Friday and caused a furor.
"Mistakes were made at AIG on a scale few could have every imagined possible," Liddy said.
Liddy was named six months ago to take over the company as part of the government rescue. Some $170 billion in tax money has now been pledged to AIG.
The retention payments -- ranging from $1,000 to nearly $6.5 million -- were put together in early 2008, long before then-Treasury Secretary Henry Paulson asked Liddy to take over the company. Liddy, a former Allstate chief executive, is not getting a bonus and is only drawing $1 a year in salary.
Lawmakers from both parties expressed fury over the company's behavior. For the American public, AIG now stands for "arrogance, incompetence and greed," said Rep. Paul Hodes, D-N.H.
House Financial Services Committee Chairman Barney Frank, D-Mass., pressed Liddy to provide his panel with the names of employees who collected or were eligible to receive bonuses. But Liddy conditionally declined.
Liddy said he was willing to release the employees' names to the committee, but only if Frank would agree to keep the names private.
Frank balked and then threatened to ask the full committee to authorize a subpoena to collect names.
"I won't (accept) them under a confidentiality agreement," Frank said.
The House Democratic leadership is preparing to introduce legislation by the end of the week that could reclaim the bonuses.
Before Liddy testified, he briefly engaged a phalanx of Code Pink protesters sitting directly behind the witness table. Subcommittee Chairman Paul Kanjorski, D-Pa., asked everyone to sit down. After the Code Pink protestors continued to hold up their signs, Kanjorski proclaimed: "I am a very patient person. But don't try my patience."
Kanjorksi lost his patience after protestors kept their signs up.
"SIT.....DOWN!" he bellowed, punctuating "down" with a sharp rap of his gavel.
Later in the hearing, the chairman ordered Capitol Police to remove all the signs being carried by the protesters or have them tossed out of the hearing room. Frank said it was fortunate none wore slogans on their shirts.
FOX News' Chad Pergram and The Associated Press contributed to this report.