After uproar, Obama decides to skip Buenos Aires on anniversary of military coup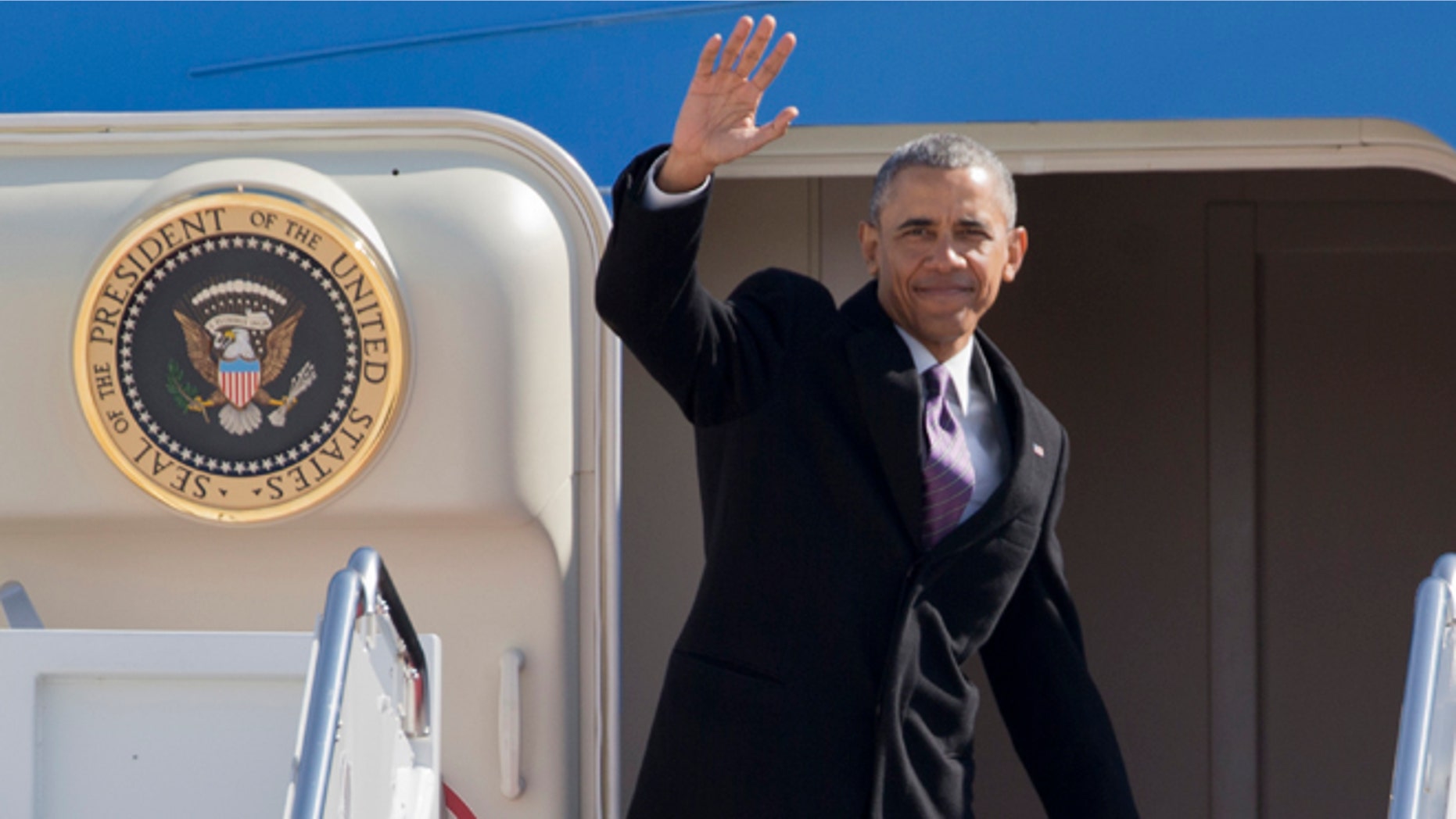 There is widespread speculation that President Barack Obama tweaked his visiting schedule in Argentina later this month in order to avoid protests surrounding the 40th anniversary of the country's military coup.
Argentinian President Mauricio Macri said Obama would "spend a few days" in the Patagonian resort town of Bariloche but didn't provide any more details. A source in the Argentine Foreign Ministry, however, told La Nación that Obama will be in Bariloche on the 23rd and 24th to avoid any anti-American protests in the capital of Buenos Aires on the anniversary of the coup.
"The idea of preventing protests and avoiding a bad moment was a piece of advice that Obama received well and took note of," the Foreign Ministry source told "La Nación." Apparently, the opinion of the U.S. ambassador in Argentina, Noah Mamet, was decisive in Obama's decision.
Obama, however, will meet with Estela de Carlotto, head of the Grandmothers of the Plaza de Mayo, and is expected to speak in defense of human rights, although it is unclear whether he will do this in Bariloche or Buenos Aires.
Obama is now scheduled to fly into Buenos Aires on the 22nd to meet with Macri before flying out to Bariloche, where he will play golf.
While the U.S. embassy in Buenos Aires has declined to give any details on Obama's movements, an Argentinian diplomatic source said that U.S. officials are already touring Buenos Aires and Bariloche to take pre-emptive security measures.
A number of human rights activists in the Southern Cone nation have called on Obama to cancel or reschedule his trip to Argentina, given the U.S. government's role in supporting the Argentine military dictatorship.
On March 24, 1976 a military junta in Argentina imposed martial law and began the killing of thousands of mostly young left-wing opponents of a regime that continued until democracy was restored in 1983. The junta rule, along with Augusto Pinochet's regime in Chile and the military government in Uruguay, were tacitly supported by the U.S. government throughout much of the 1970s.
Argentinian Nobel Peace Prize laureate Adolfo Perez Esquivel, who won the prize in 1980 for his defense of human rights during the so-called "Dirty War," said that he welcomes Obama and thinks it's great that an American president wants to better get to know people in Latin America. However, he should not visit on March 24, Esquivel said.
"In 1976, while you were only 14 years old, we were starting the most tragic period of our history, with the implementation of a state terrorism which subjected our people to persecution, torture, death and the forced disappearance of persons," Pérez Esquivel wrote in a letter to Obama. "I am writing as a survivor of that horror [which included] financing, training, and coordination by the United States."