After long wait, Senate confirms first Latino appeals court judge in Philly's 3rd Circuit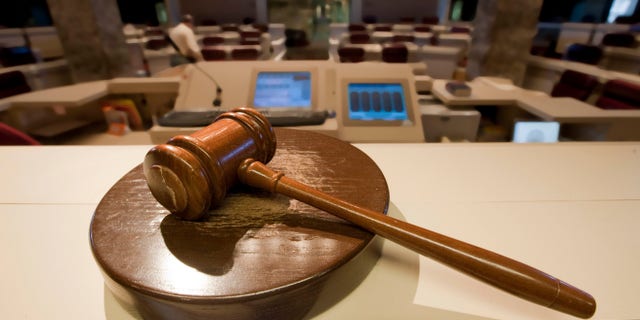 Last but not least, a federal judge has become Barack Obama's final remaining nominee to be confirmed by the U.S. Senate to the federal appeals court bench.
Luis Felipe Restrepo was nominated by the president to the U.S. Court of Appeals on Nov. 12, 2014.
On Monday, 400 days later, the Senate confirmed him by an 82-6 vote, which makes him the first Hispanic appeals court judge in the 3rd Circuit in Pennsylvania. The delay also highlights the lengthy wait many of Obama's nominees have faced, and the slow pace of confirmations since Republicans retook control of the Senate last year.
Restrepo, 55, was born in Medellín, Colombia, and was brought to the U.S. at the age of 2. He has served as a district court judge since 2013, but his elevation to the appeals court was delayed after Sen. Pat Toomey, R-Pennsylvania, withheld his approval, and GOP leaders subsequently delayed a floor vote.
"Judge Restrepo exemplifies the kind of consensus nominee that should have been easily confirmed," said Patrick Leahy, D-Vermont, who reminded his colleagues that he moved 40 of former President George W. Bush's nominees when chairing the Judiciary Committee in 2007-2008. "This highly qualified Hispanic judge was told to go to the back of the line, wait 14 months. It's wrong. It's absolutely wrong."
Nine appeals court vacancies remain, but Obama has yet to nominate people for those posts. Dozens of district court judgeships are open as well. Thirty of Obama's nominees for those posts are awaiting confirmation.
The vacancy rate for the federal judiciary remains above levels experienced under George W. Bush, but it's dropped below the number during Obama's first term.
Many of those, however, went through before Republicans took control of the Senate. In 2014, then-majority Democrats rewrote the chamber's filibuster rules and rammed through 89 nomination, almost double the amount approved the previous year, and the most since President Bill Clinton's second year in office. When 2015 opened, there were just 40 vacancies out of 852 authorized federal appeals and trial judges.
Last year, the GOP-led chamber confirmed 11 federal judges, the least in recent memory. Democrats have cried foul, suggesting the pace is dictated by electoral politics.
"It's glacial," says New York Sen. Chuck Schumer, one of the Democrats' point men on judges. "It's for the partisan purpose of hoping for a Republican president."
It is true that the number of vacancies has risen, but it is still below the situation confronting Obama in his first year in office in 2009. Vacancies spiked that year as more judges stepped down after Democrats retook the White House and as the Obama White House moved slowly on nominating replacements.
Confirmations such federal courts are lifetime appointments, an issue that has long been a flash-point in an increasingly polarized Washington. Almost a decade before the 2014 struggle over new rules that divided the Senate, a spate of Democratic filibusters of President George W. Bush's judicial nominees led GOP leaders to explore the same "nuclear option" to get its nominees confirmed, but a bipartisan compromise diffused the fight.
Democrats note that they confirmed many more judges – 40 – in the seventh year of Bush's presidency than Republicans confirmed last year.
"The analogy is the last two years of the Bush administration," Schumer said. "And we confirmed many more."
There's little doubt that the hardball tactics employed by Democrats in 2014 are part of the reason confirmations dropped last year. The process typically requires the Senate to agree unanimously to schedule a vote if a confirmation is to occur, and the chamber is stocked with Republicans opposed to Obama.
Senate leaders have agreed that four more judges will be confirmed over the next few weeks. Since more than two-thirds of the vacancies are in states with at least one GOP senator, it's likely that at least a few more nominees will get a vote before the process virtually shuts down for an election year.
Based on reporting by the Associated Press.