Afghan military may not be ready to take over when US withdraws, watchdog says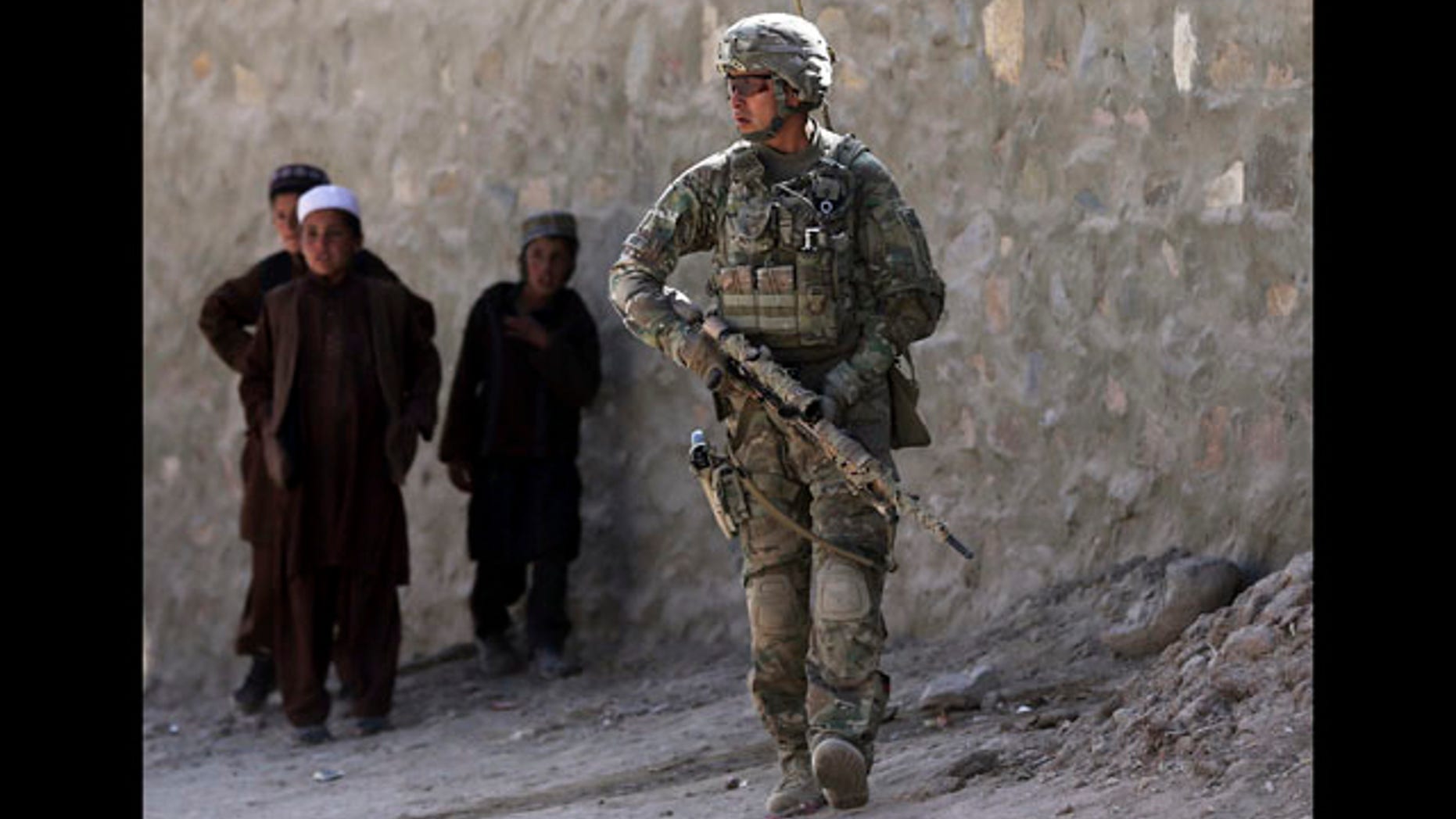 A watchdog group tasked with monitoring the war in Afghanistan is raising doubts as to whether the Afghan government will be ready for the planned withdrawal of U.S. forces in 2014.
A report issued Wednesday by the Special Inspector General for Afghanistan Reconstruction says Afghanistan is too heavily dependent on foreign assistance and it will have a difficult time sustaining the military's operations and maintenance costs once the U.S. is gone.
"The Afghan government will likely be incapable of fully sustaining ANSF (Afghan National Security Forces) facilities after the transition in 2014 and the expected decrease in U.S. and coalition support," the report reads.
The report says major problem areas for the Afghan military include budgeting, purchasing, and logistics systems -- which the watchdog group says are undeveloped.
The inspector general says another glaring problem is the high number of Afghan soldiers and contractors who are illiterate and are unable complete simple tasks, like reading manuals and blueprints to operate power and wastewater plants.
The report notes heavy U.S. investments to date in Afghanistan. On military construction alone the U.S. has spent $11.7 billion. As for the money spent to train and equip Afghan fighters, the number has reached a staggering $52.2 billion since fiscal 2002, according to the report.
It's an ill-timed report for the Obama campaign, which is running in part on a commitment to leave Afghanistan by 2014. Keeping the Taliban at bay after withdrawal depends almost entirely on the effectiveness of the U.S.-trained Afghan forces. The inspector general suggests they are far from ready.
According to the report, the success of those forces depends on maintaining U.S.-funded military installations. Letting them fall behind means "risking that U.S. investment will not be sustained after an expected significant decrease in international support after 2014."
Nevertheless the Pentagon says it's committed to the exit strategy. "There are problems that do come up and obstacles," Pentagon spokesman George Little said. "But our commitment to the strategy remains sound. I think we've been very clear-eyed in our public statements about the fact that, while we're making progress, challenges remain."
Speaking of challenges, Afghanistan's Independent Election Commission announced this week that the Taliban could be on the ballot in the country's April 2014 election. The Taliban did not participate in the 2009 election other than to attack and kill more than 20 people at polling stations across the country.
Even so, commission chief Fazil Ahmad Manawi says his body will act impartially.
"We are even prepared to pave the ground for the armed opposition, be it the Taliban or Hezb-i-Islami, to participate in the election, either as voters or candidates," Manawi said at a news conference. "There will be no discrimination."