Abedin's mom made sure Clinton's Saudi speech omitted 'freedom' and 'driving for women,' emails show
NEWYou can now listen to Fox News articles!
Huma Abedin's mother helped to water down a speech then-Secretary of State Hillary Clinton gave at a Saudi women's college, warning not to mention "political" terms like "freedom" and "driving for women," new emails show.
Abedin's mother, Saleha Abedin, is a sociology lecturer at Dar Al Hekma, a women's college in Jeddah, Saudi Arabia, where Clinton spoke to students on Feb. 16, 2010.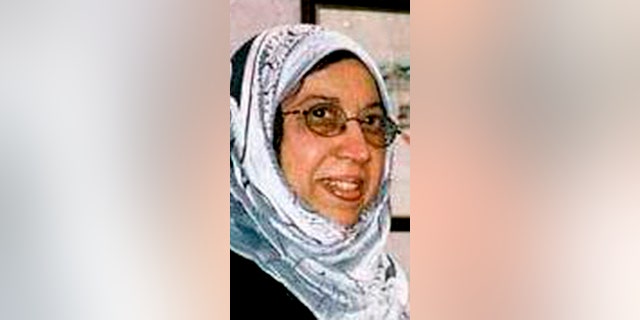 And according to new emails obtained by conservative watchdog group Judicial Watch as part of their Freedom of Information Act lawsuit, a Clinton speechwriter for the event sought advice and guidance from Abedin's mother in advance.
"Talk to my mom for sure," Abedin, a top Clinton aide, wrote to speechwriter Case Button on Feb. 12, 2010. "She will have good points for you…"
Abedin's mother responded with a list of "IMPORTANT POINTS TO REMEMBER."
"Do not use the political terms such as 'democracy/ elections/ freedom.' Do not use the term 'empowerment of women' instead say 'enabling women' and use other terms such as 'partnership/participation,'" Saleha Abedin wrote. "Do not even mention driving for women! The last visitor received a torrent of rejoinders from the students who said they have more important challenges to contend with."
She added: "Don't sound sympathetic to 'women's plight' or be 'patronizing' as other visitors have done and made the students extremely annoyed. They rightly consider these as in-house issues that they would like to address themselves and not for outsiders, no matter how well intentioned, to come in and tell them."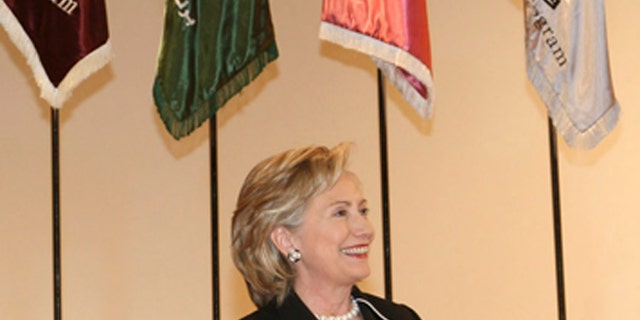 Clinton's speechwriter seemingly took that advice. The 2010 speech, reviewed by Fox News, omitted the words "freedom" and "democracy," and mentioned "elections" only in reference to those in Iraq.
'PAY-TO-PLAY' AT CLINTON STATE DEPARTMENT EXPOSED IN NEW EMAILS, WATCHDOG SAYS
"We need more partnerships like those that are underway here in Saudi Arabia that strengthen civil society, as well as local indigenous efforts to expand opportunities, so that more girls and women everywhere can participate fully in the spheres of society, if they so choose to do so," Clinton said, using two key buzzwords recommended, during the town hall.
Clinton did not mention "driving for women" in the speech, as requested.
However, Clinton did speak out in 2011, telling reporters at a State Department news conference that she supported "brave" women in Saudi Arabia for protesting the Islamic kingdom's ban on female drivers.
"What these women are doing is brave and what they are seeking is right, but the effort belongs to them," Clinton said that year, while making clear that such calls were not coming from the outside. "I am moved by it and I support them, but I want to underscore the fact that this is not coming from outside of their country. This is the women themselves, seeking to be recognized."
Abedin's mother edits The Muslim Minority Affairs journal. The publication came under scrutiny during the 2016 presidential election, for having alleged connections to the Muslim Brotherhood. The Washington Post Fact Checker, though, rated that as false in August of last year after comments from Republican Rep. Sean Duffy, R-Wis., accusing Abedin of having ties to the radical group.
The vision of the Dar Al Hekma college is to promote "high standards of character and learning in keeping with Islamic teachings" for women, according to the college's website.