ABC News boss berates staff for botched Brian Ross story, report says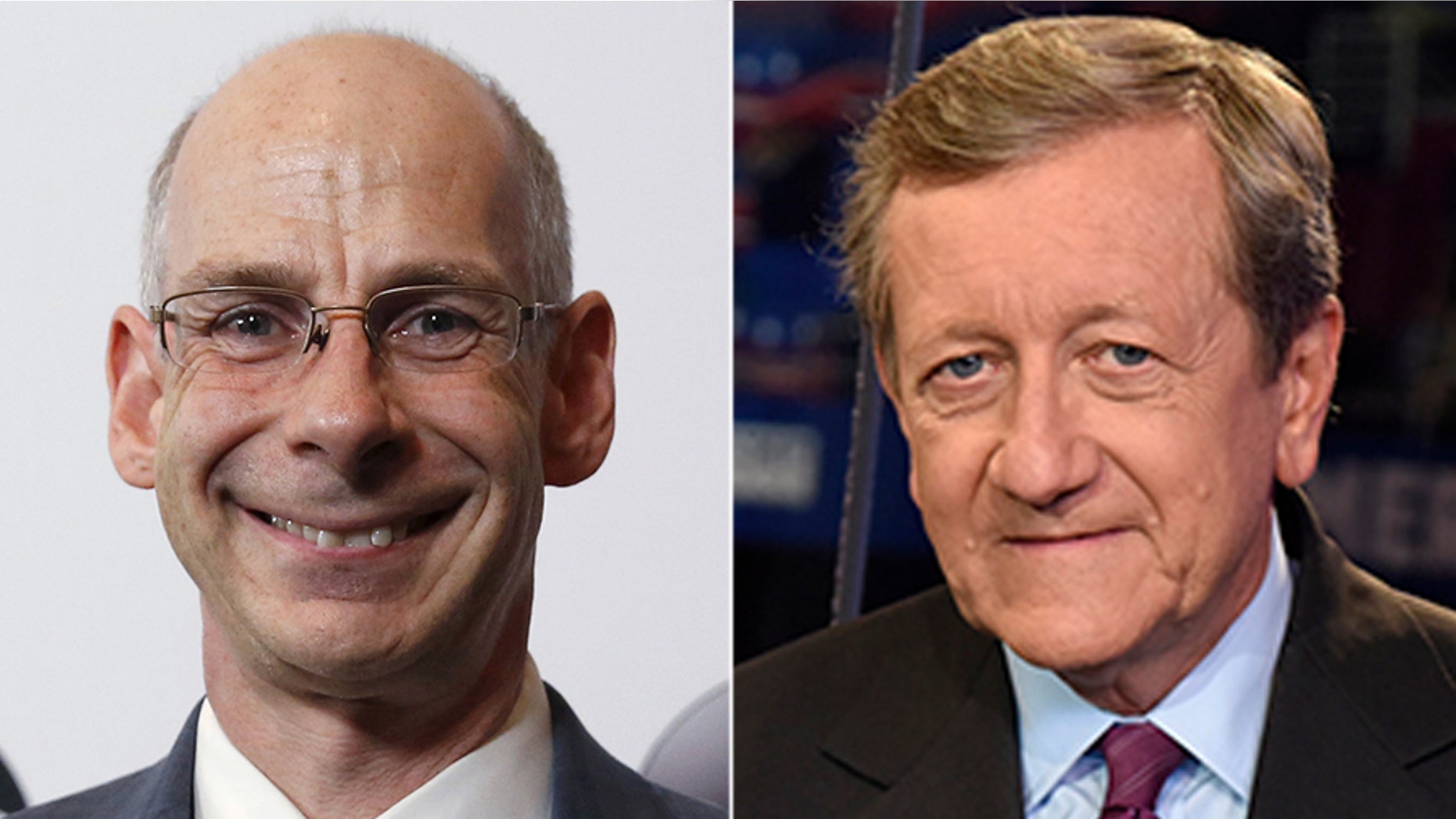 The boss at ABC News viciously berated his staff on Monday over Chief Investigative Correspondent Brian Ross's botched "exclusive" about former national security adviser Michael Flynn, according to a bombshell new report.
"I don't think ever in my career have I felt more rage and disappointment and frustration that I felt through this weekend and through the last half of Friday," ABC News president James Goldston raged in audio obtained by CNN.
"I don't even know how many times we've talked about this, how many times we have talked about the need to get it right," he reportedly added. "That how we have to be right and not first. About how in this particular moment, with the stakes as high as these stakes are right now, we cannot afford to get it wrong."
Goldston told staffers that a review would be conducted, and that Ross, who has been suspended for four weeks without pay, would no longer be allowed to cover stories about President Donald Trump, according to the report.
ABC News didn't immediately respond to a request for comment from Fox News.
During his live "special report" Friday morning, Ross reported Flynn would testify that Trump had ordered him to make contact with Russians about foreign policy while Trump was still a candidate.
The report raised the specter of Trump's impeachment and sent the stock market plummeting.
However, later in the day, ABC News issued a "clarification" to Ross's report, saying that Trump's alleged directive came after he'd been elected president. That's a key distinction in any investigation of Russian actions during the campaign.
Ross himself appeared on "World News Tonight" several hours after the initial report to "clarify" his error.
In a statement, ABC News said Ross' report "had not been fully vetted through our editorial standards process."
"It is vital we get the story right and retain the trust we have built with our audience," ABC's statement added. "These are our core principles. We fell far short of that yesterday."
Ross tweeted about his suspension late Saturday, saying, "My job is to hold people accountable and that's why I agree with being held accountable myself."
Trump himself tweeted, "Congratulations to @ABC News" for punishing Ross for what the president called "his horrendously inaccurate and dishonest report on the Russia, Russia, Russia Witch Hunt. More Networks and "papers" should do the same with their Fake News!"
Goldston's Monday rant -- which mentioned the president's tweets -- was unprecedented for its ferocity, leaving ABC News staffers agape and wondering if Ross would ever actually return to work. Longtime ABC News staff compared the situation to two debacles in 2003 when the space shuttle crashed on a weekend and ABC News personnel couldn't turn on the camera properly for a special report; and then when ABC News did not have a correspondent at the White House when the second Gulf War began.
Friday's fumble was another in a series of black marks for Ross, who has been at ABC News since 1994 after spending nearly two decades at NBC. He has not been sanctioned for past errors.
In 2001, Ross incorrectly reported that Saddam Hussein's Iraqi dictatorship may have been responsible for anthrax attacks that terrorized the United States in the months after 9/11. Then-White House press secretary Ari Fleischer tweeted Saturday that he "explicitly told ABC News not to go with the anthrax story because it was wrong. Brian Ross went with it anyway - and one week later issued a murky, hard to understand correction."
ABC News Chief Foreign Correspondent Terry Moran, who was the network's chief White House correspondent at the time, slammed his own colleague with a terse tweet saying, of Fleischer's tweet, "This is correct."
(ABC News refused to comment this weekend on the feud between Ross and Moran, who have clashed for years. But an ABC News insider sympathetic to Ross pointed out to Fox News that it was Moran who was not at his White House post in 2003, when the Gulf War began.)
In 2006, Ross reported that then-House Speaker Dennis Hastert was a target of a federal corruption probe involving former lobbyist Jack Abramoff. Despite the Justice Department's denial, Ross insisted that Hastert was "very much in the mix" of the investigation. Hastert was never approached by prosecutors.
In 2010, Ross fronted a report called "Taking on Toyota," which claimed that some of the Japanese automaker's cars contained a defect that caused "unintended acceleration." The report included footage of a tachometer shooting from 1,000 to 6,200 RPM in seconds while Ross sat behind the wheel. However, the same footage showed that the car Ross was inside was parked with the doors open at the time.
In a letter to ABC News at the time, Toyota complained that the work by a key expert Ross cited in his report was funded by "a paid advocate for trial lawyers involved in litigation against Toyota." The carmaker added that the expert's demonstrations were carried out "under conditions that are virtually impossible to occur in real-world conditions."
Perhaps most infamously, Ross reported in 2012 that Colorado movie theater shooter James Holmes may have had ties to the Tea Party movement.
"There is a Jim Holmes of Aurora, Colorado, page on the Colorado Tea Party site as well, talking about him joining the tea party last year," Ross reported on "Good Morning America." "Now, we don't know if this is the same Jim Holmes – but this is Jim Holmes of Aurora, Colorado."
Ross later apologized for the report, but received withering criticism — including being dubbed "America's Wrongest Reporter" by the now-defunct Gawker website.
"When there's breaking news, especially about terrorism and national security, ABC News' Brian Ross is there," John Cook wrote in a post on the gossip blog, before adding, "And under no circumstances should you listen to anything he says."
Sources told Fox News that ABC News in recent years has cut the size of Ross' team of producers and provided him with fewer on-air platforms for his reporting. An ABC insider said, however, that this had less to do with Ross' errors than with ABC's diminished interest in hard news and investigative reporting.
Ross' Flynn debacle is the latest bias controversy for ABC News, which is part of the reliably liberal Disney ABC Television Group. During the 2016 campaign, ABC had to pull its chief anchor, George Stephanopoulos, from moderating any debates because the former Clinton operative had been exposed for making large donations to the Clinton Foundation. Furthermore, ABC's chief foreign affairs correspondent, Martha Raddatz, was reprimanded by President-elect Trump for crying on air during election night coverage. Raddatz denies she cried. Future President Obama attended the second of her three weddings.
ABC's beleaguered entertainment fare also has come under fire for liberal bias. ABC canceled the conservative-leaning comedy "Last Man Standing" earlier this year, despite the Tim Allen show being a ratings hit. ABC also has been criticized for paying Clinton activist Katy Perry $25 million to serve as a judge on the forthcoming "American Idol" reboot. Disney boss Bob Iger also is believed to be mulling a presidential run in 2020 as a Democrat.