A bad night for Democrats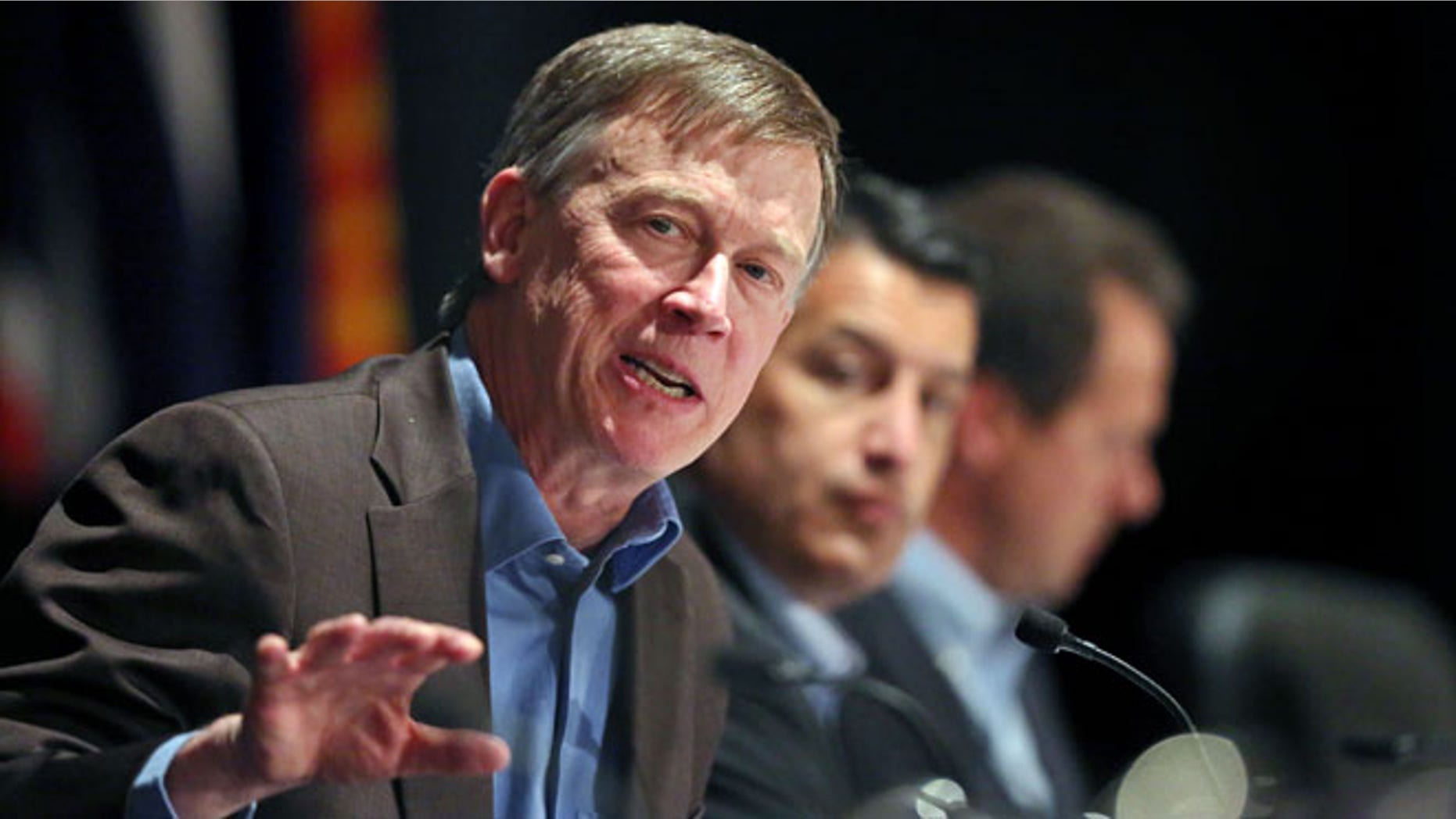 **Want FOX News First in your inbox every day? Sign up here.**
Buzz Cut:
• A bad night for Democrats
• McDaniel may contest results
• Mega-rich Dems continue leveraged buyout
• Cleanup on aisle five: Bubba tries to help Hillary
• Power Play: Pryor hanging tough
• Reunited, and it feels so good
A BAD NIGHT FOR DEMOCRATS
If you can divine a national trend from a runoff election in Mississippi, be our guest. But rather than pondering the motives of 3,188 Mississippi voters who made the difference in a bitter, hyper-local election, there's a more useful consideration today. What's at stake nationally this year is control of the U.S. Senate, and Republican chances of taking the majority went up significantly Tuesday night.
[During New York Democratic Rep. Charlie Rangel's victory speech, the stage nearly collapsed. Rangel asked "heavier people on the stage… to take safety over ego" and step down.]
From Natchez to Norwood to Naples - Not only will Democrats be denied the opportunity to rummage through Mississippi state Sen. Chris McDaniel's past and present statements in a bid to make him the Rep. Todd Akin of 2014, but Colorado Republicans lined up behind a very electable ticket. Colorado Democrats had hoped to ruin the chances of Rep. Cory Gardner, the GOP Senate challenger who is threatening incumbent Sen. Mark Udall, by associating Gardner with former Rep. Tom Tancredo. Democrats spent money to bolster the gubernatorial bid of Tancredo, an immigration hardliner, whose policies and rhetoric would have posed constant challenges to Gardner as Democrats tarred them with the same brush. Instead, Colorado Republicans picked the more temperate former Rep. Bob Beauprez to take on Gov. John Hickenlooper. A flawed gubernatorial candidate hurt GOP Senate chances in Colorado in 2010, but this time the red team will have a clear lane to challenge a very vulnerable incumbent. Down in Florida, a Republican deemed "too radical" handily won a special House election to replace a scandal-soaked member booted after a drug bust. Democrats hardly tried to stop the rise of Rep.-elect Curt Clawson. Meanwhile, other potentially damaging primary contests in other states all flopped the right way for the GOP to have the advantage in November.
Lessons, schmessons - Whatever it is that happened in Mississippi is important, no doubt. Political professionals will debate for years to come the strategies and tactics in the race. But we already knew the larger lesson from Mississippi three weeks ago: The voting public is deeply frustrated with the Washington power structure. And if there was any question about that, outgoing House Majority Leader Eric Cantor's shocking stumble removed all doubt. But ultimately what matters in 2014 is control of the Senate. As the new Fox News polls show, the overall climate could hardly be worse for Democrats. The president continues to find new lows and the ongoing international crises are taking a deepening toll. Add to that today's news about the skidding economy – the nation's economic output was worse in the first three months of the year than any time since the immediate aftermath of the Panic of 2008 – and the picture becomes clear: Democrats will have their hands full preventing another "shellacking" like the one they took in 2010, let alone holding their Senate majority.
MCDANIEL MAY CONTEST RESULTS
After Cochran sealed the GOP nomination Tuesday night, McDaniel spoke to supporters, but did not concede. Instead he spoke of "dozens of irregularities" in Tuesday's voting. Supporters told Fox News today that McDaniel's team was up all night looking into whether his campaign should challenge last night's results. McDaniel backers accuse Cochran of pandering to black Democrats, an incendiary charge in the state with a freighted recent history on race relations. But Cochran's outreach to black voters is nothing new. In a piece from 1984, NYT reports, "Mr. Cochran assiduously courted the black vote, flooding black radio stations with advertisements featuring 'The Harrises, Mississippi's Favorite Family,' a fictional black family. To the strains of soap opera music, they debated the campaign and concluded that 'Thad's all right' and 'the other side is lying about him.'"
"There is nothing strange at all about standing as people of faith for our country that we built, that we believe in. But there is something a bit strange, there is something a bit unusual about a Republican primary that is decided by liberal democrats." –Challenger Chris McDaniel's election night speech.
Fight continues elsewhere - Immediately after Cochran was declared the winner, tea party insurgents vowed the McDaniel fight will continue in their primary contests.  "Reports of efforts to court Democrats reveal how desperate so-called 'Republicans' are to hold on to power - even at the expense of our own ideology," said Joe Carr in a statement. Carr is challenging Sen. Lamar Alexander, R-Tenn., in the Volunteer State's Aug. 7 primary. "Make no mistake about it - the fight that Chris McDaniel started in Mississippi will continue here in Tennessee." Sen. Pat Roberts, R-Kansas, also faces a challenger from the right, by physician Milton Wolf on Aug. 7. After outgoing House Majority Leader Eric Cantor's upset, Wolf and Carr got excited for a GOP establishment upset. Now after McDaniel's loss, they will need to work to keep the energy up until August.
[Matt Bevin, the former Senate candidate who conceded to incumbent Mitch McConnell in the Kentucky GOP Senate primary in May, reportedly may jump into Kentucky's 2015 gubernatorial contest.]
Lankford walks away with win in Oklahoma - Fox News: "Oklahoma Rep. James Lankford emerged victorious from a crowded Republican field Tuesday night to win the nomination to replace retiring Sen. Tom Coburn. Lankford captured over 50 percent of the vote in the seven-candidate GOP primary to avoid a runoff. He will face the Democratic nominee and an independent in November. … Lankford, the longtime director of one of the nation's largest Christian youth camps, faced fierce competition from … T.W. Shannon, who last year became both the youngest and the first African-American speaker of the Oklahoma House."
WITH YOUR SECOND CUP OF COFFEE...
Did your toast land butter-side down this morning? We've all done it. Food drops on the floor, we rush to pick it up and still eat it claiming the "five second rule." Time looks into the validity of the rule. "The length of time food spends on the floor does increase the amount of bacteria that latches on. Also, specific food-floor combinations (especially moist food on tile) result in a greater transfer of germs. But regardless of the snack-surface specifics, a significant amount of unhealthful gunk jumps from the ground to your food pretty much instantaneously."
Got a TIP from the RIGHT or LEFT? Email FoxNewsFirst@FOXNEWS.COM
POLL CHECK
Real Clear Politics Averages
Obama Job Approval: Approve – 43.7 percent//Disapprove – 52.2 percent
Direction of Country: Right Direction – 29 percent//Wrong Track – 61.3 percent
Generic Congressional Ballot:  Democrats – 41.8 percent// Republicans 40.2 percent
MEGA-RICH DEMS CONTINUE LEVERAGED BUYOUT
Tom Steyer, the billionaire Democrat who is bankrolling his party's effort to hold on to the Senate, will be an honored guest at the White House today at an event to highlight Steyer's key issue of global warming – which is not just his personal  pet topic, but also the backbone of his corporate empire. It's just the latest perk from the blue team for Steyer, who is credited with getting Senate Democrats to hold a symbolic all-night session in March to talk about new global-warming regulations. There's more than symbolism, though. It's part of a growing trend of ultra-rich Democrats taking a stronger hand in control of the party and pushing President Obama to show his respect for their billions. Newly revealed documents from the shadowy Democracy Alliance show how beholden the president's campaign arm, Organizing for Action, is to the claque of liberal billionaires. Obama recently made his first-ever appearance at a fundraiser for an unlimited-contribution super PAC – one which helps funnel so-called "dark money" from wealthy patrons into the effort to hold the Senate for the president's team. As Obama falters and Democrats face headwinds, it's starting to look like a leveraged buyout by the Democratic ultra-rich.
[Washington Examiner: "'If a Republican president did the same thing with the Koch brothers, we would skewer them,' a House Democratic lawmaker told the Washington Examiner. 'If you're going to talk the talk, you have to walk the walk'"]
Cleanup on aisle five: Bubba tries to help Hillary - Former President Bill Clinton tried to defend his wife's claim that the family, which has raked in an estimated $155 million since leaving the White House in 2001, is not "truly well off" and crediting her rapid rise into the economic stratosphere to "hard work." The former president, appearing at an event hosted by the family's quarter-billion dollar foundation in the swing state of Colorado, defended Hillary Clinton, the 2016 Democratic frontrunner, saying that she was connected to ordinary concerns, in part because the family goes grocery shopping. "We go to our local grocery store on the weekend," the former president told David Gregory, an NBC News host who was part of the Clinton event. "We talk to people in our town. We know what's going on. The real issue is, if you've been fortunate enough to be successful, are you now out of touch and insensitive to the agonizing struggles other people are facing? That's the real issue." When they do go to the market, the Clintons aren't likely encountering much in the way of "agonizing" economic issues. The Clinton's hometown, Chappaqua, N.Y., was recently ranked as having the fifth-wealthiest Zip Code in the nation. The former president did say that his wife's claims of hardship were not the "most adept."
[The Weekly Standard: "Hillary Clinton will be getting $225,000 to speak at a university fundraiser later this year. Students at the same school, the University of Nevada, Las Vegas, have recently been outraged that the institution is raising tuition by a staggering 17 percent."]
Billionaires battle in Nebraska - A key Democratic patron and famous financier is dumping cash into the Nebraska gubernatorial contest, which pits Republican Pete Ricketts, son of a rival billionaire investor and Ameritrade founder J. Joseph Ricketts against the Democratic nominee. KHAS: "Warren Buffett has given his support to [Democratic Nebraska] gubernatorial candidate Chuck Hassebrook. The Oracle of Omaha donated [$100,000] to the campaign…]
Shaheen's husband profits from research she supports - Boston Globe: "Senator Jeanne Shaheen has been a strong advocate for spending government money to fight breast cancer. The New Hampshire Democrat has signed letters since she entered the Senate five years ago seeking $150 million to maintain a Defense Department breast cancer research program — despite objections by some other lawmakers — and last year, she endorsed an initiative to "end breast cancer" by 2020. But Shaheen has also had a family financial stake in the research. In 2009, her husband, [William Shaheen], became an adviser to a Southern California startup, Ultrawave Labs Inc., that was developing new imaging technology to detect breast cancer and acquired stock options in the firm. That same year, Ultrawave received $78,000 in federal stimulus funding and later paid a Washington company to lobby both houses of Congress and several government agencies, including the Department of Defense, on breast cancer funding, dovetailing with the senator's own work to support the Pentagon's breast cancer program."
GLOBAL WARMING GROUPS BLITZ ERNST IN IOWA
Des Moines Register: "Three liberal groups…The League of Conservation Voters, Sierra Club and Environmental Defense Action Fund have a [nearly $1 million] new TV ad that ties [GOP U.S. Senate candidate Joni Ernst] to conservative activist Sarah Palin and the Koch brothers, two billionaire Republicans who donate to conservative causes…. The television advertisement shows a clip from Palin's stump speech for Ernst in May, during the five-way GOP primary in Iowa. 'We're hiring her, expecting her to fulfill campaign promises,' Palin, the GOP's 2008 vice presidential nominee, says in the clip. The ad claims Ernst's promises would erase 213,000 Pell grants for Iowa students. And the ad shows smoke-choked air…. Ernst, a three-year state senator from rural southwest Iowa, and Democrat Bruce Braley, a seven-year congressman from Waterloo, are competing to replace retiring U.S. Sen. Tom Harkin in a high-stakes race being closely followed nationally."
GROUP LAUNCHES AD CAMPAIGN ATTACKING HAGAN ON ABORTION
The Hill: "The Susan B. Anthony (SBA) List is launching a new ad campaign accusing Sen. Kay Hagan (D-N.C.) of holding a 'fringe position' on late-term abortion. The anti-abortion group announced Tuesday that it will spend $100,000 on a television ad buy in the race to replace Hagan with conservative North Carolina state House Speaker Thom Tillis (R). The SBA List works to elect candidates who oppose abortion rights, and its campaign stems from Hagan's opposition to a bill that would ban abortions at 20 weeks. The group's 65-second video spot profiles a couple, Ned and Rebecca Ryun, who describe their daughter's premature birth at 24 weeks. 'For those that are advocating late-term abortions, look at my daughter. These are babies. This is human life and we're their only voice,' the couple tells the camera. 'Kay Hagan supports painful, late-term abortions. She's too extreme for North Carolina,' a narrator continues….Hagan is considered one of Congress's most vulnerable members this cycle, and her seat is crucial for Democrats as they work to keep the Senate."
POWER PLAY: PRYOR HANGING TOUGH
Republicans are hoping to flip at least six blue Senate seats red to gain control of the Senate, and Sen. Mark Pryor, D-Ark., is one they have their eyes on. In the latest edition of "Power Play with Chris Stirewalt," Chris considers if the current wave of support for Pryor will be enough to keep challenger Rep. Tom Cotton, R-Ark., at bay in November. Plus, will the recent shift in the discussion on foreign policy change the race given Cotton's background as a veteran of Iraq and Afghanistan? Watch the race in 90 seconds here.
American Crossroads attacks Pryor as 'rubber stamp' in new ad – American Crossroads, the political action committee led by Karl Rove, debuted a new ad Tuesday charging Sen. Mark Pryor as President Obama's "rubber stamp." The ad lists different provisions that Pryor has all voted for, including the deciding vote for ObamaCare. The narrator concludes saying, "For five years Mark Pryor has been Obama's rubber stamp, not a fighter for us."
[Watch Fox: Rep. Tom Cotton, R-Ark., who is running to unseat Sen. Mark Pryor, D-Ark., appears in the 1p.m. E.T. hour.]
PICK SIX
The status quo will change dramatically in Washington if Republicans are able to gain an additional six Senate seats. Which six Democrat-held seats are the most likely GOP pickups? The current consensus among Fox News First readers: Arkansas, Montana, Louisiana, South Dakota, North Carolina and West Virginia
Share your top six picks. Email them – just your top six, please – to FOXNEWSFIRST@FOXNEWS.COM or tweet @cstirewalt.
BOEHNER PLANS LAWSUIT AGAINST OBAMA
Speaker John Boehner plans to announce in the next couple of days whether or not the House will file a lawsuit against President Obama challenging the executive actions by the president to bypass Congress. In what could become a major test of constitutional checks and balances, the lawsuit would pit the legislative branch against the executive branch in a case decided by the judicial branch. Boehner spokesman Mike Steel told Fox News: "The president has a clear record of ignoring the American people's elected representatives and exceeding his constitutional authority, which has dangerous implications for both our system of government and our economy...The House has passed legislation to address this, but it has gone nowhere in the Democratic-controlled Senate, so we are examining other options." The move would bolster his standing with the constitutionalist wing of the Republican Party, but not without the risk of expanding the president's power should the administration prevail. A case of such gravity would in all likelihood be fast-tracked by the judiciary.
Plenty of fuel for the fire - Roll Call: "In the last several years, [President Obama] has issued executive actions halting deportations of hundreds of thousands of immigrants who came to the country as children, extending the family and medical leave benefits to gay couples and raising the minimum wage for federal contractors. He has also worked around legislative deadlines for enacting provisions of [ObamaCare] and issued other executive actions relating to the environment and the gender and race pay gap."
Squire Patton Boggs puts Lott, Breaux to work - In a bid to be top dog on K Street, Squire Patton Boggs bought the lobbying firm founded by former Senate Majority Leader Trent Lott, R-Miss., and former Senate Deputy Minority Whip John Breaux, D-La. Squire Patton Boggs announced today that the two will serve as co-chairmen of the firm's worldwide policy initiatives division.

REUNITED, AND IT FEELS SO GOOD
Detroit resident George Talley gave up looking for his love a long time ago, but it turns out it was in Mississippi all along. From WXYZ: "'I've always liked Corvettes. It was attractive. The ladies like'em,' said [Talley].  But so did the thieves, and [he] learned that the hard way. The last time [Talley] saw his '79 Corvette it was parked on Jefferson Avenue 33 years ago. 'I made a police report, and I haven't seen it since July of 1981' …. 'I was sitting at home last Friday looking at Judge Mathis, and I get a call from AAA telling me you have a Corvette in Mississippi, come and get it. And I said, 'What?'' … 'I've heard it was running, it had 47,000 miles on it, and right now, it's at the police station in Hattiesburg," said [Talley.]"

AND NOW A WORD FROM CHARLES…
"The best interpretation [of missing IRS emails in the investigation into the targeting of the president's political adversaries] is rank incompetence… in which case you add to the VA scandal and others and you have the party of government, the Democrats, who pretend to want to run health care and run everything, exposed as totally unable to do that – and the government truly discredited." – Charles Krauthammer on "Special Report with Bret Baier"
Chris Stirewalt is digital politics editor for Fox News. Want FOX News First in your inbox every day? Sign up here.