7 Colombians now facing murder charges in US for death of DEA agent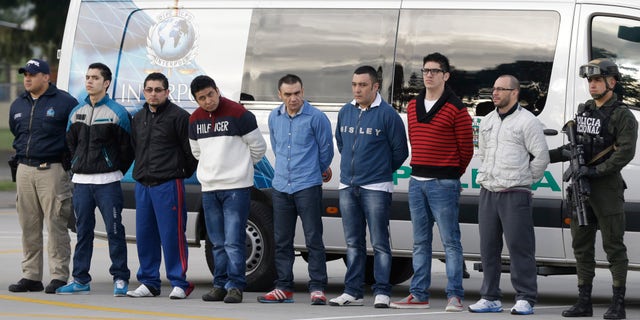 The Department of Justice says seven Colombians have been extradited to the United States to face charges related to the 2013 stabbing death of a U.S. drug agent in Bogota.
Justice Department officials said the men arrived Tuesday and made an initial appearance in federal court in Alexandria, Virginia, Wednesday.
The men are accused of killing 43-year-old DEA agent James "Terry" Watson.
Authorities say the Colombians posed as taxi drivers and were trying to take Watson on what's called a "millionaire's ride," in which criminals force victims to remove cash from ATMs. Officials do not believe the killing was related to Watson's DEA job.
Six of the men face charges of murder and kidnapping. The seventh man was indicted on charges related to efforts to destroy evidence associated with Watson's slaying.