19 foreign nationals charged with illegal voting during 2016 election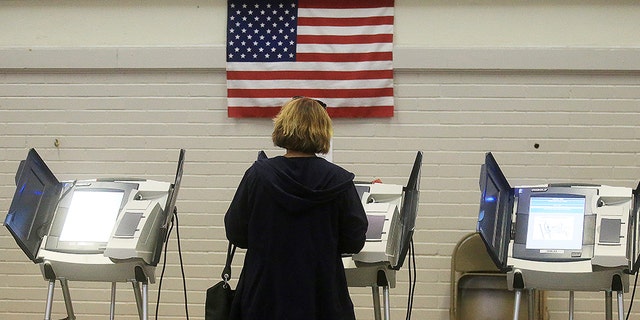 NEWYou can now listen to Fox News articles!
Nineteen foreign nationals have been charged with illegal voting in the 2016 election, the Justice Department said Friday.
The defendants are from numerous countries, including Mexico, the Dominican Republic, Nigeria and Germany.
Some of them were charged in an indictment handed down by a federal grand jury in Wilmington, N.C. They were accused of filing a false claim of citizenship in order to register, and then voting.
Others were charged separately for illegally voting.
The announcement comes amid an intense debate at the state level over voter fraud and efforts by Republican lawmakers to impose voter ID restrictions.
President Trump has long claimed widespread voting fraud took place in the 2016 election, an assertion that has not been substantiated. But Democrats argue voting fraud is not a widespread problem.
"It's not a conspiracy theory, folks," Trump said in April, claiming millions voted illegally in 2016.
Trump ordered the creation of a voting fraud commission after taking office, but disbanded it earlier this year after saying certain states refused to provide information.
Those charged in the latest plots, according to the DOJ, include:
Jose Cruz Solano-Rodriguez, age 41, of Mexico
Guadalupe Espinosa-Pena, age 63, of Mexico
Sarah Emilia Silverio-Polanco, age 35, of the Dominican Republic
Elizabeth Nene Amachaghi, age 44, of Nigeria
Maria Rufina Castillo-Boswell, age 31, of Philippines
Dora Maybe Damatta-Rodriguez, age 64, of Panama
Elvis David Fullerton, age 54, of Grenada
Olive Agatha Martin, age 71, of Guyana
Kaoru Sauls, age 54, of Japan
Jose Jaime Ramiro-Torres, age 52, of El Salvador
Juan Francisco Landeros-Mireles, age 64, of Mexico
Alessandro Cannizzaro, age 46, of Italy
Dieudonne Soifils, age 71, of Haiti
Hyo Suk George, age 69, of Korea
Merius Jean, age 54, of Haiti
Rosemarie Angelika Harris, age 60, of Germany
Daniel Tadeusz Romanowski, age 39, of Poland
Diana Patricia Franco-Rodriguez, age 26, of Mexico
Ramon Esteban Paez-Jerez, age 58, of Dominican Republic
The Justice Department said the grand jury also returned an indictment against a 20th person, 66-year-old Denslo Allen Paige, for allegedly aiding and abetting another defendant, Espinosa-Pena, in falsely claiming United States citizenship in order to register to vote.
The cases are being investigated by a taskforce in North Carolina led by Immigration and Customs Enforcement - Homeland Security Investigations, and assisted by Enforcement Removal Operations, and the Department of State - Diplomatic Security Service.