$100 fine for smoking in car carrying kid proposed in Virginia legislature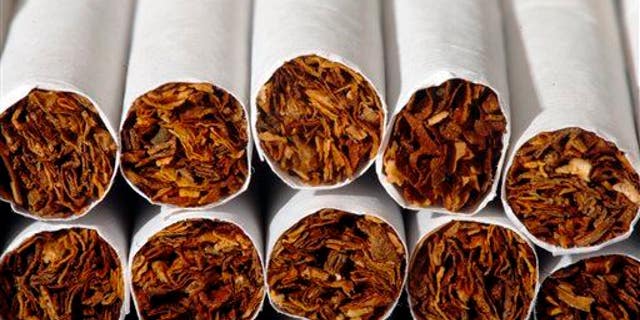 NEWYou can now listen to Fox News articles!
Drivers caught smoking in cars carrying children 7-years-old or younger could soon get slapped with a $100 fine in Virginia if they're pulled over by authorities.
The Virginia House of Delegates passed a bill this week that would let cops fine people who have been stopped. The money collected from the fines would go directly to help fund literacy efforts in the state.
If approved, Virginia - home to tobacco giant Phillip Morris – would join several other states in banning second-hand smoke in vehicles.
Bill sponsor Del. Todd Pillion, a Republican pediatric dentist from southwest Virginia, said he pitched the bill after he noticed children coming into his practice stinking of smoke.
"And in a very tight, enclosed space in a car, it's even worse," Pillion said in an interview with The Richmond Times-Dispatch.
Under his bill, Virginia police could not pull over drivers for smoking in a car but would be allowed to attach a $100 civil penalty on drivers who are stopped for other reasons, such as speeding. The legislation applies to any lighted cigarette or pipe but excludes electronic cigarettes.
Pillion chose the cut off age because children 7 and under are already required by law to sit in car seats. Pillion told the Times-Dispatch it would help police officers determine a child's age.
Opponents of the bill argue that dictating whether an adult can smoke in a car is an overly intrusive measure by the state government.
But Pillion shakes off the criticism and says, "if your nanny smokes with your kid in the car, you'd likely fire her."
Philip Morris, a unit of Altria Group Inc., based in Richmond, told FoxNews.com in an email that it is not lobbying the bill but that Philip Morris USA "agrees that people should be able to avoid being around secondhand smoke, particularly in places where they must go, such as public buildings, public transportation and many areas in the workplace."
The company believes that "particular care should be exercised where children are concerned" and that "adults should avoid smoking around children."
Since 2006, a handful of other states – Arkansas, Louisiana, California, Maine, Oregon, Utah, Vermont – and Puerto Rico have enacted some form of the law. California and Oregon's laws are the strictest and include children under the age of 18.
Calls to Pillion for comment were not returned.