You'll start living your best life when you do THIS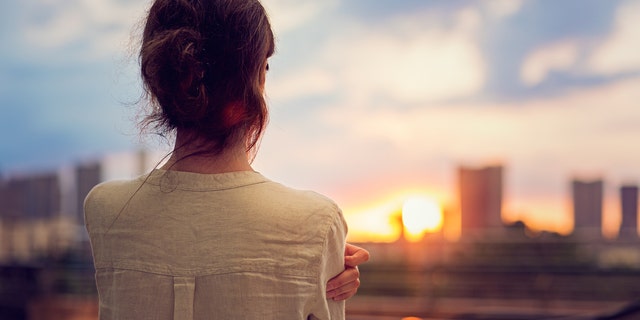 How many phrases do you see on a daily basis that say something like, "You are enough" or "You are the only one who can limit your greatness"?
I see them CONSTANTLY. I see them from celebrities on social media, on subway ads, on Pinterest, I mean – they're EVERYWHERE. They sound great when you first read them but if you're skeptical like me, you might find them to be hollow at their core. And if you're REALLY like me you might see them and think, "Ohhh really? Because – umm – I'm burned out after a long workday, a stressful commute, and that pile of laundry that's been sitting in the corner for two weeks. Frankly, I just DON'T feel like I'm enough right now."
Don't get me wrong. I know these phrases come from a good place. I am all for people lifting each other up and encouraging one another to be the best versions of themselves.
BUT I'm a bigger advocate for the truth and that we be honest with ourselves rather than self-medicating with feel-good slogans. God has shown me through Scripture that the truth is: the world will often let you down.
The world will break your heart time and time again. Why? Because our world is fallen in sin. And since we are sinners, it's not just the world; we're also responsible from keeping ourselves from true happiness. No amount of success, material items or EVEN good deeds will ever make us feel whole.
French philosopher Blaise Pascal put it perfectly, "There is a God-shaped vacuum in the heart of each man which cannot be satisfied by any created thing but only by God the Creator, made known through Jesus Christ."
We won't ever be fully satisfied on this side of eternity, but we can begin to live much more fulfilling lives now – by drawing closer to God.
You have to get real with yourself – realize that you can't face this world alone. You are NOT enough, because you were made by someone who intended for you to walk with Him daily.
When God tells us, "Seek the Lord and his strength; seek his presence continually!" in 1 Chronicles 16:11, He is not just making a suggestion. He designed us to live in unity with Him and when we step outside of His will for us, we make room for the enemy to step in and tear us down. Jesus made this clear when He said, "The thief comes only to steal and kill and destroy. I came that they may have life and have it abundantly." (John 10:10)
The best life is one that has been willingly offered up to God. He is ready to hear your worries, comfort you through your pain and to fight your battles FOR you.
It's your job to submit to Him, and to be obedient when He gives you direction. Trust in His promises. Take Jesus at His word when He said, "As the Father has loved me, so have I loved you. Now remain in my love. If you keep my commands, you will remain in my love, just as I have kept my Father's commands and remain in his love. I have told you this so that my joy may be in you and that your joy may be complete." (John 15:9–11)
With Him, you will finally be complete. With Him, you ARE enough.