Yes, Super Bowl Sunday is a crisis for domestic violence -- just like every other day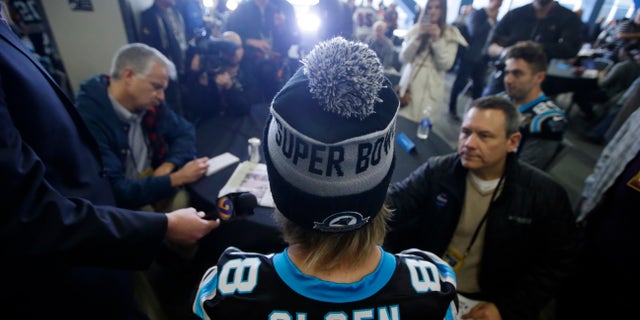 NEWYou can now listen to Fox News articles!
You've probably heard it said that domestic violence spikes on Super Bowl Sunday. It's the kind of sad statement that just sounds true. It's a day of heavy drinking and machismo, and by the end of the day, half the people watching aren't happy.
If you look at the research, though, you won't find any data to suggest a Super Bowl spike. It's a debunked myth that nevertheless persists. What the research shows is that the reality is even worse: Domestic violence is a crisis for millions every single day. Every minute, 20 people are victims of intimate partner violence. Every day, three women die from it. In their lifetimes, one out of every four women in the United States will be victims of physical violence by an intimate partner.
Here's another horrifying truth: Even though we know that legal help is crucial for survivors to escape dangerous partners, gain independence, and rebuild their lives, you're more likely to get a lawyer if you're the abuser than if you're the survivor of abuse. In the U.S., abusers have the right to a lawyer to defend against criminal prosecution, while survivors are often on their own to secure a protective order from an abuser or full custody of their children—matters handled in civil court. That's because, in civil cases, there is no constitutional right to an attorney if you can't afford one.
If we're serious about fighting our domestic violence crisis, one solution is clear: We must invest in civil legal aid organizations to give all survivors the legal help they need to end the vicious cycle of abuse. Research shows that providing legal assistance to survivors dramatically reduces domestic violence—by as much as 21 percent, according to one study.
Last year, Mid-Minnesota Legal Aid helped a woman named Julie escape her husband's abusive hold over her and her child by securing a name change for them and protecting Julie from her husband's vindictive lawsuits against her. Half of all domestic violence survivors who got help through Mid-Minnesota Legal Aid's program successfully left their abusers within one year.
But right now, we're failing to invest in the one solution we know works. We simply don't put enough resources into civil legal aid to support all survivors. Only 11 percent of domestic violence programs have the resources to offer legal representation to survivors, according to a recent survey by the National Network to End Domestic Violence.
Whether you're rooting for the Panthers or the Broncos, we can all agree that millions of women shouldn't have to face violence in their own homes—on Sunday or any other day of the year.
We can help put a stop to this crisis by increasing our investment in civil legal aid, so survivors can get the legal help they need to build a new life for themselves and their children.