Why the bid to buy Qualcomm poses a dire threat to US national security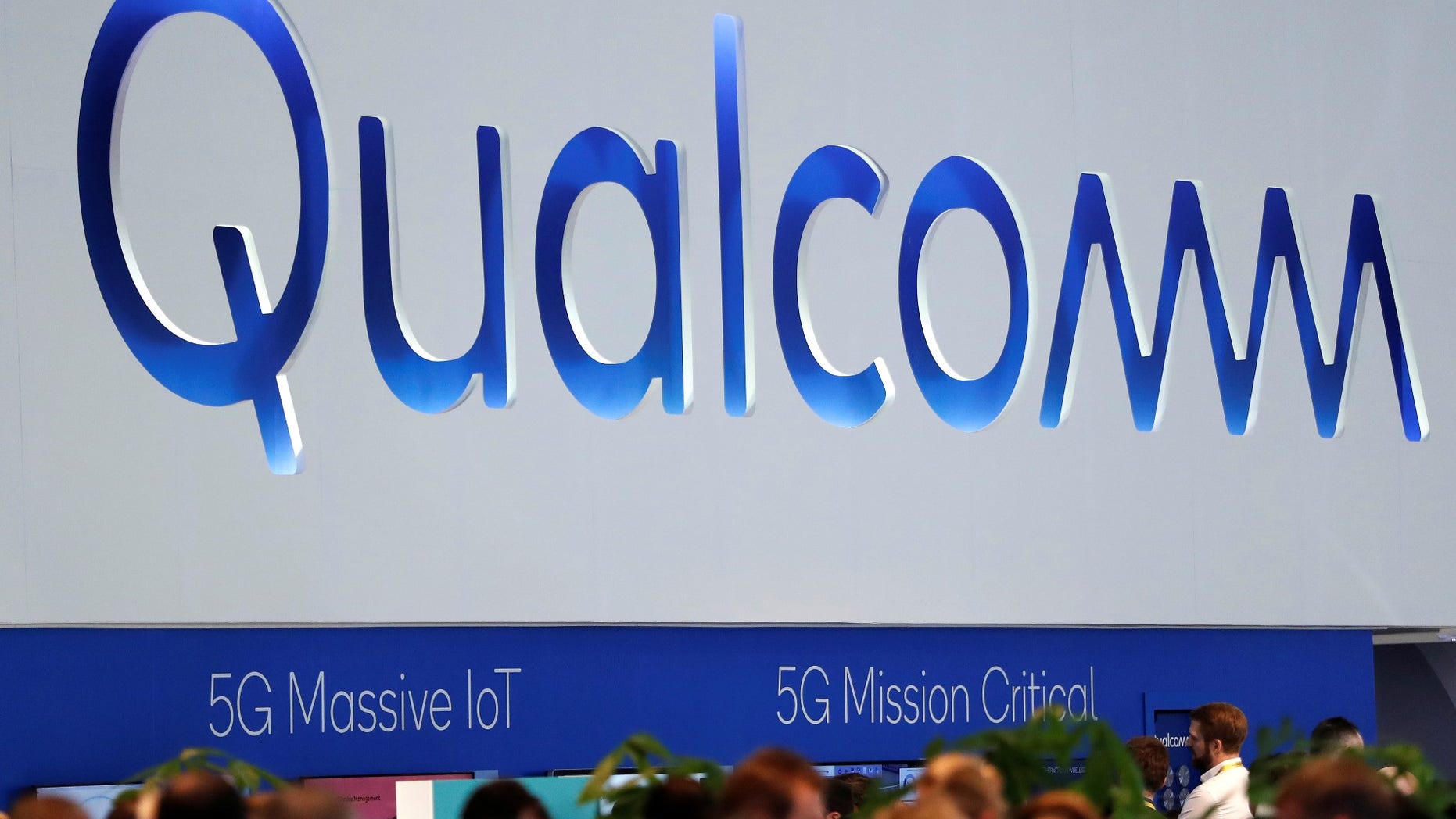 Tuesday will be a good day for China and a bad day for America if shareholders of San Diego-based Qualcomm vote – as seems likely – to approve a slate of directors chosen by Singapore-based computer chip giant Broadcom.
To prevent this, the Trump administration should immediately step in to stop what is the first step of a hostile takeover.
Right now, Qualcomm is the global leader in cellular communications technology, and it is working hard to win the race against others to develop 5G, the 5th generation of wireless technology.
The company controlling 5G will control much of the world's communications for a decade.
When 5G is developed it will offer far faster speeds and near-universal connectivity, linking homes, vehicles, machines, and just about everything else. As a result, the company controlling 5G will control much of the world's communications for a decade.
If Broadcom purchases Qualcomm, China would benefit because Qualcomm will, in all probability, be forced out of the race to develop 5G, opening the way for the Chinese company Huawei Technologies to dominate wireless.
The Committee on Foreign Investment in the United States, the inter-agency panel that reviews national security implications of foreign acquisitions of U.S. businesses, has been scrutinizing Broadcom's moves to acquire Qualcomm.
The prospect of Qualcomm being controlled by Broadcom has worried U.S. national security professionals. Bloomberg reports that Pentagon officials have been urging CFIUS, as the foreign investment committee is known, to look at the Broadcom takeover.
"Victory on today's increasingly electronic battlefields requires warfighters to be armed with the timeliest and most accurate information," Alan Tonelson, a Washington, D.C.-based trade expert, told Fox News on Thursday. "5G technology will be crucial to defense communications superiority, and the United States absolutely cannot afford to let China gain the upper hand."
Broadcom has proposed a slate of six directors to the 11-member Qualcomm board. If the Singapore firm is successful next week, the newly constituted board will almost certainly approve Broadcom's offer to buy Qualcomm.
Success in what is essentially a hostile takeover bid would make Broadcom the world's third-largest chipmaker, behind only South Korea's Samsung and the Santa Clara, California-based Intel.
Many analysts think that Qualcomm, through questionable decisions, has left itself open to the takeover. The betting is that Broadcom will win Tuesday's vote, largely because the short-term gains for Qualcomm shareholders are irresistible.
Broadcom President and CEO Hock Tan, from Malaysia, made headlines in early November when, in the Oval Office next to President Trump, he promised to bring Broadcom back to the U.S.
Broadcom's roots are in Irvine, California, where it was founded in 1961 as the semiconductor products division of Hewlett-Packard. After several changes of ownership and names, Broadcom was purchased in 2016 by Tan's firm, Avago, which was based in Singapore. Avago then took Broadcom as the name of the merged companies.
Broadcom says that all but one of its board member and executive officers is an American citizen. Tan is now an American himself.
Technically, a change in directors is not an acquisition. If new directors violate their fiduciary duties by voting for the Broadcom acquisition, the matter can be decided in the courts. CFIUS is not a court.
Moreover, Bloomberg reports that U.S. Treasury Department officials involved in the CFIUS process do not want to be "used as a bargaining chip in the takeover battle." There is some evidence the two sides are now just haggling over price.
So is there anything for CFIUS to review? Treasury officials even argue the panel does not have jurisdiction to stop the shareholder vote.
Despite all the arcane arguments, CFIUS has jurisdiction because Broadcom, despite what Tan wants, is not now a U.S. company.
Broadcom shareholders could derail the change in corporate domicile next May, when the matter is put to a vote. And the proposed change in Qualcomm directors, the subject of Tuesday's shareholders meeting, is tantamount to an acquisition.
CFIUS can review this deal, especially because the consequences of a successful Broadcom takeover will surely be severe for the U.S.
Tan is a slash-and-burn artist, "the arch-consolidator" as the Financial Times politely put it. He buys companies, sells off assets and ruthlessly controls expenses. He boosts financial performance quickly. Shareholders, understandably, love him.
There is no mystery in what Tan would do to Qualcomm. He would unload peripheral businesses and sell off a fair number of patents. He would keep the cellular baseband franchise and the mobile application processor business.
Tan would almost certainly cut costs, especially research and development, on whatever business lines he retains.
"If it gains control of Qualcomm, there's no reason for Broadcom to consider U.S. national security in its corporate decisions," writes Derek Scissors of the American Enterprise Institute. "As a commercial matter, Broadcom may cut the heavy investment in R&D that keeps Qualcomm at the forefront technologically."
No surprise then that "an industry watcher" told EE Times that the "Broadcom model is good for stockholders and bad for the industry."
And that model is bad for America. For this reason, Sen. John Cornyn, R-Texas, believes that CFIUS should block Tuesday's vote.
The senator has been the principal mover of legislation to expand the committee's authority, something that Tonelson, who blogs at RealityChek, believes is long overdue.
"CFIUS needs to get much smarter and more agile," Tonelson said. "Regimes like China's nowadays can access knowhow through multiple channels both direct and indirect. CFIUS's mandate needs to be flexible enough to cover all those currently existing and new schemes as they emerge."
If CFIUS does not have jurisdiction to stop Broadcom now, Congress should quickly give the panel all the authority it needs. Every American has an interest in Qualcomm remaining independent.