Why CFPB's rule on small dollar loans puts minority communities at risk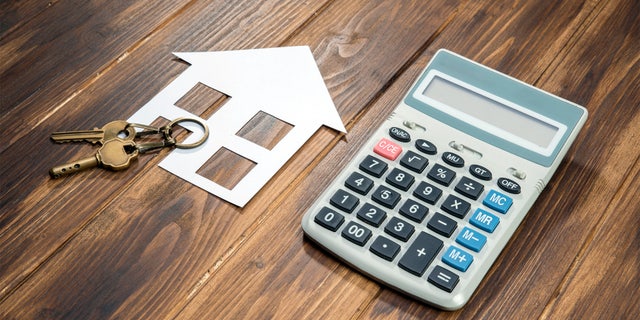 NEWYou can now listen to Fox News articles!
Last month, the Consumer Financial Protection Bureau (CFPB) released its final rule on small-dollar loans. The CFPB heralded this rule as a victory for consumers that would protect them from unscrupulous practices. In reality, however, this rule will shutter thousands of small businesses across the country and force millions of small-dollar loan customers to seek out dangerous alternatives. In doing so, the CFPB is putting the small business community at risk.
According to the U.S. Federal Reserve, nearly half of Americans cannot cover an unexpected expense of $400. In many cases, small-dollar lending allows people to weather temporary financial emergency situations such as a car repair or an illness. Sadly, the CFPB's rule will severely restrict access to small-dollar loans, leaving millions of Americans without safe credit options.
Over one million consumers spoke out against the rule during the comment period, telling very personal stories of how access to small-dollar loans helped them through tough times. It appears the CFPB did not listen to these concerns and willfully ignored these consumers. These consumer concerns echo published academic studies that show the importance of small-dollar loans.
The United States Hispanic Chamber of Commerce (USHCC) has long warned the CFPB of the consequences of restricting access to small-dollar credit. The USHCC represents 4.4 million Hispanic-owned businesses, which create jobs and contribute more than $700 billion to the U.S. economy. USHCC members depend on access to capital to thrive, but in many cases traditional banking institutions don't operate as extensively within minority communities. In fact, the number of small community banks declined by 14 percent between 2010 and 2014. Small-dollar lenders are therefore often one of the only sources of credit available within many communities.
The burdensome requirements in the CFPB's final rule will simply be too much for most small storefront lenders to bear. The CFPB's own estimates projected that its rule would reduce small-dollar lending storefronts by 66 percent, and a Charles River Associates analysis found that the rule would increase compliance costs and ultimately force 82 percent of small storefront lenders to close. Even the U.S. Small Business Administration (SBA) opposes the CFPB's rule. In October 2016, the SBA warned the CFPB that the Bureau had not fully considered the devastating impact its rulemaking would have on consumers and small businesses across the country and urged the Bureau to go back to the drawing board. The CFPB once again ignored these concerns, much like the concerns of over a million consumers.
When these businesses are forced to close as a result of the Bureau's rule, it will have a ripple effect across communities nationwide. As consumers are denied access to small dollar loans, they will be forced to look elsewhere for this vital form of credit from unscrupulous illegal and unlicensed lenders. In fact, a recent survey found that three out of four small-dollar loan borrowers have no other options available to them – a truly staggering number of Americans. The Bureau is effectively eliminating a product upon which millions of people depend without addressing the worse alternatives that await them in the absence of a small-dollar community lenders.
I am disappointed, though not surprised, that the CFPB overlooked such serious concerns from within the Hispanic community. I can only hope that the CFPB realizes the harm its rule will cause and work to mitigate its impact. If the CFPB does nothing to address its onerous rule, I truly fear for the well-being of our communities and small businesses, and most importantly the millions of people who will be left without options in their times of greatest need.