When will Republicans apologize to Hillary Clinton?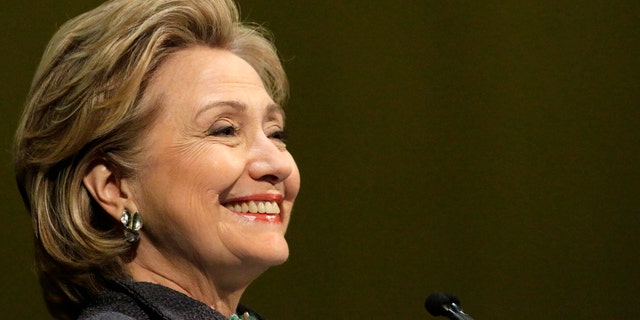 Editor's note: The following column originally appeared in The Hill newspaper and on TheHill.com.
When will Republicans drop the partisan games and apologize to Hillary Clinton?
"If the election had been on October 27, I would be your president," Clinton declared at a forum in New York City earlier this month.
Those words led Republicans to mock Clinton for refusing to accept responsibility for running a bad campaign that ended in defeat.
But Clinton then got backing — of a kind — from the man who beat her, President Trump.
The president fired FBI director James Comey last week, ostensibly for violating policy when, despite clearing Clinton of any crime, he still went on national television last summer to condemn her as a "careless" public official.
At that July 2016 press conference, Comey defamed Clinton to the point that Republicans criticized him for not recommending that she be charged with a crime.
Comey's impact on the campaign grew larger when, just 11 days before the November election, he sent a letter to Congress announcing that the FBI was reopening the investigation into Clinton's use of a private email address and server.
Nothing came of the last-minute investigation, just as no charges resulted from the first investigation. But with Trump campaign surrogates, including retired Gen. Michael Flynn, shouting "lock her up," Republicans and a supplicant press made a big issue out of the controversy.
How times change.
Last week Trump agreed with a memo from Deputy Attorney General Rod Rosenstein which flatly stated that it is not possible to "defend the director's handling of the conclusion of the investigation of Secretary Clinton's e-mails."
That memo was released a week after Comey gave testimony to Congress in which he wrongly claimed "hundreds and thousands of emails," had been forwarded by Clinton aide Huma Abedin to her husband's non-secure computer.
In fact, most of the Clinton emails found on the non-government computer "occurred as a result of a backup of personal electronic devices," according to the FBI. And only two "email chains" of classified information had been mistakenly sent to the private computer.
Trump found it convenient to use Comey's errors to get rid of the leader of the agency investigating charges that his campaign had treasonous ties to Russia.
But whatever the reason, Trump stood with Clinton — at least for a while. In an interview broadcast Saturday with my Fox News Channel colleague Jeanine Pirro, Trump reverted to his earlier insistence that Comey gave Clinton "a free pass like nobody's ever, ever gotten a free pass."
Clinton, meanwhile, is refuting Republican claims that Russian interference did not swing votes to Trump.
"I was on the way to winning until the combination of Jim Comey's letter on October 28 and Russian WikiLeaks raised doubts in the minds of people who were inclined to vote for me but got scared off — and the evidence for that intervening event is, I think, compelling and persuasive," Clinton explained at the New York forum.
She specifically pointed to data coming from pollster Nate Silver. On his website FiveThirtyEight.com, Silver later noted that Comey's letter "does not excuse" every bad decision made by the Clinton campaign.
But Silver concluded: "Hillary Clinton would probably be president if FBI Director James Comey had not sent a letter to Congress on Oct. 28."
Silver's breakdown shows that Comey's letter hurt Clinton's chances of victory in swing states key to winning the Electoral College — such as Wisconsin and Michigan. Clinton lost in each of those states by less than one percentage point.
And keep in mind while Comey was maligning Clinton, he never mentioned the FBI's investigation into the Trump campaign.
But Republicans still refuse to accept the reality that Russia, a hostile foreign power, played a major role in electing Trump.
Comey's sudden dismissal is now part of a fire that threatens to burn down the GOP's House majority next year.
The firing came one day after Sally Yates, the former acting Attorney General, told the Senate she warned the White House Counsel about former National Security Adviser Flynn's ties to Russia weeks before he was fired. Yates, too, was fired by Trump.
How quickly will Capitol Hill Republicans abandon their Republican president in order to save themselves before they are fired by voters?
The flight is beginning.
"I am troubled by the timing and reasoning of Director Comey's termination," said Senate Intelligence Committee Chairman Richard Burr(R-N.C.).
Comey's "removal at this particular time will raise questions," Senate Foreign Relations Committee Chairman Bob Corker (R-Tenn.) said.
Senate Armed Services Committee Chairman John McCain, (R-Ariz.), who had previously called for an independent special prosecutor, expressed "regret" at Comey's firing.
All this comes at a time when a full 58 percent of Americans disapprove of Trump's job performance, according to a Quinnipiac University poll.
But it makes no sense to run slowly from an inferno. This conflagration is threatening to burn every Republican on the ballot in 2018.
"The President's firing of Director Comey is a smoke signal. And where there's smoke, there's fire. And this is a bonfire," tweeted Rep. Seth Moulton (D-Mass.).
How far will the fire have to spread before Republicans decide it is every GOP candidate for himself or herself — whatever the consequences for Trump?