When It Comes to Immigration 'No Somos Tontos,' Mr. Canseco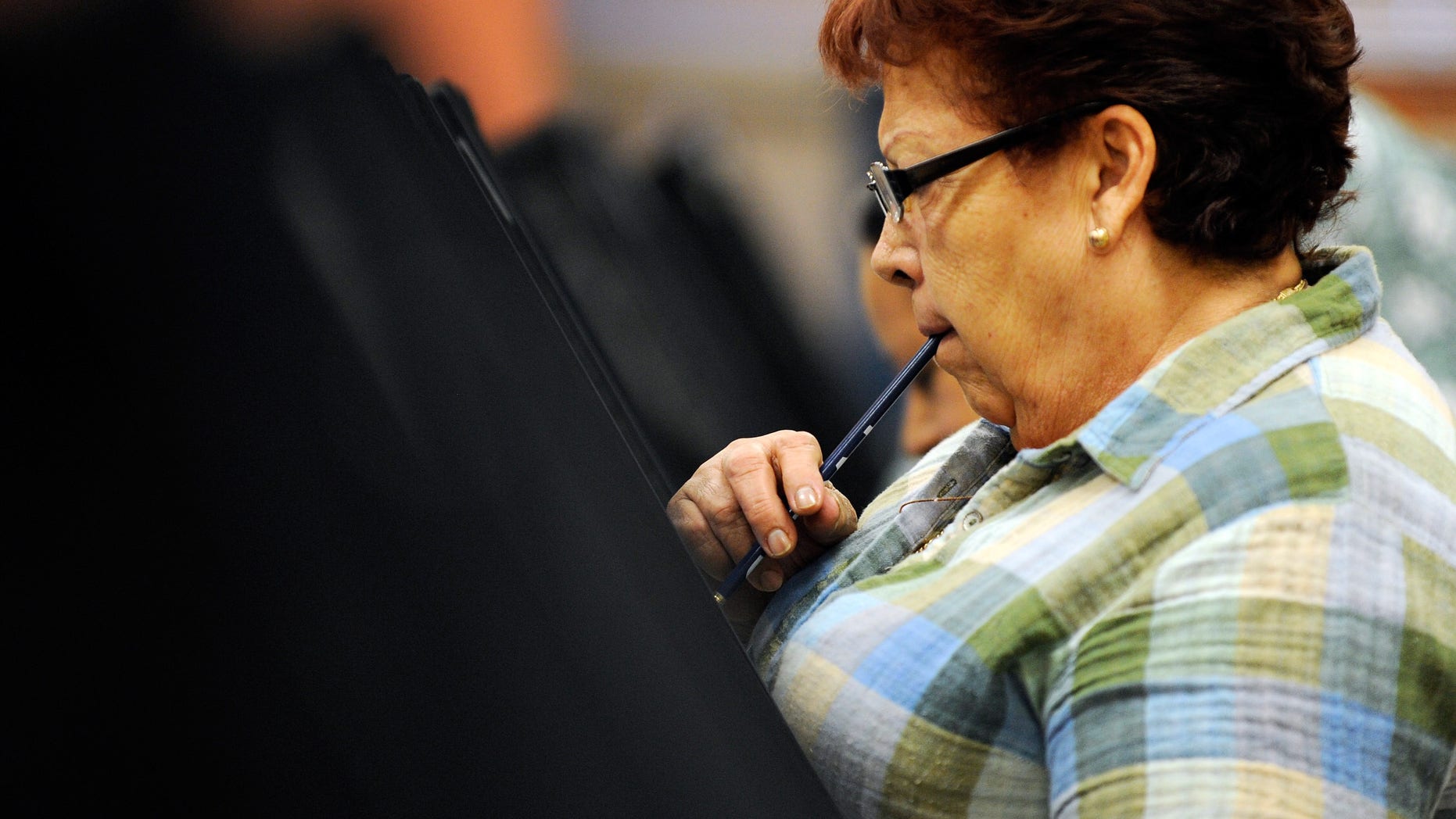 Pundits, pollsters and future presidents may want to follow the ferocious congressional race taking place along the border, in South Texas, where Democrat Pete Gallegos threatens to unseat Republican congressman Francisco 'Quico' Canseco. How voters in TX Congressional District 23 (CD 23), one of the most Latino districts in the country, vote may preview the future of the Latino vote throughout the country.
The race will hinge on whether enough Latinos in CD23 say "No Somos Tontos" (we're not dumb) to incumbent Rep. Canseco, a Tea Party-backed candidate whose positions on key issues are diametrically opposed to those of most Latinos, including those in his district. In this sense, the the Texas race raises the question of whether Latinos in the western U.S. are willing to continue backing a candidate associated with the Tea Party, sponsors of most of the hateful, anti-immigrant, anti-Latino policies in Texas and across the United States.
How can he (Canseco) or any other candidate backed by the racist Tea Party represent us if he wants to do away with bilingual communication from public schools, transportation, public safety, medical clinics?
Canseco's extremist policies are out of touch with Latino priorities. His strong ties to the Tea Party, now the primary driver of some of the worst, most racist immigration policies in the United States, according to numerous studies, are nothing less than an inexcusable abomination. For Canseco to accept support from a Tea Party in which, according to a University of Washington poll, only 44 percent of white supporters believe that Latinos are intelligent and even fewer (42 percent) believe Latinos to be trustworthy should cause more than a few of us to look more closely at the race in Texas-and at Canseco's positions.
Consider, for example, how, despite having recently engaged in a historic Spanish language debate with Gallego, Canseco is one of the original sponsors of English-only legislation that would prohibit bilingual communication in Spanish or other languages. More than half--a whopping 53 percent--of residents in his district speak Spanish at home. Canseco wants to take away their voice.
In a political climate that's so charged with anti-Latino sentiment, such positions raise the question, 'How can he (Canseco) or any other candidate backed by the racist Tea Party represent us (Latinos) if he wants to do away with bilingual communication from public schools, transportation, public safety, medical clinics? No somos tontos.
On the quintessentially Latino issue of immigration, Canseco's hard line position resembles more closely the positions of the overwhelmingly white (88 percent) Tea Party than it does that in his overwhelmingly Latino (66 percent) district. He applauded Senate votes against the DREAM Act, and even told Telemundo that the DREAM Act had "no support in the House." While polls show 91 percent of Latinos supporting the DREAM act and other relief for undocumented students, conservative Republican Canseco opposed President Obama's Deferred Action announcement. On immigration, no somos tontos.
Why does Canseco focus on dividing the Latino community with his extreme ideas when he should work to bring more good paying jobs that move us forward? He has blocked advances in clean energy technology that would generate the jobs of the future. Instead of working to improve the economy, access to public services, improvements in infrastructure, or quality education, he wants to alienate his Latino constituents that make up the majority of this district. We can't go down this dangerous road. On jobs and clean energy, no somos tontos.
The Tejano showdown is our opportunity to send a message to Canseco, to the Tea Party, to the GOP and to any others bent on playing with the politics of bigotry at the expense of inclusion and advancement of a more just society for all: no somos tontos. On November 6, Latinos across the country will be watching the race in Texas for signs of our-and the country's- future.
All signs indicate another tight race and a record voter turnout in Texas. In this age of highly contested and very close races, how the increasingly powerful Latino voter exercises her right may well determine which direction the country takes. We are watching, and we will make our voices heard on November 6, and we must say at the top of our voices, "¡No somos tontos!"