What the NFL taught me about business: Three lessons from Super Bowl coaches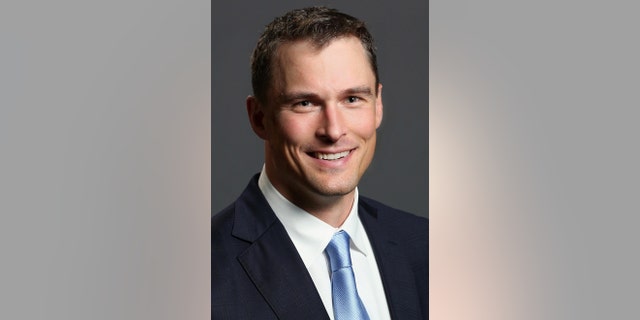 NEWYou can now listen to Fox News articles!
When my business partner and I founded a mortgage company in 2008, at the height of the subprime mortgage crisis, no one thought we'd make it. But for the last two years, we've been named the fastest-growing privately held mortgage bank in the nation. When people ask where I learned the lessons that have driven our success, the answer usually surprises them: the National Football League.
My father always told me that football would prepare me well for life and business. Of course, he was right.
Three simple lessons I learned from three Super Bowl-caliber coaches stand out as principles that have helped me lead Movement Mortgage to not only survive, but to thrive during the "Great Recession."
1. Define your value (George Seifert)
When I entered the NFL as a rookie in 2000, I found myself fifth on a Carolina Panthers depth chart that normally carried only three tight ends. Coach Seifert, a two-time Super Bowl champion coach, told me, "You'd better find a way to be needed." It wouldn't be enough to be a good person or be liked. I had to bring intrinsic value.
The same lesson is true in business. You have to stand out.
We started Movement Mortgage in 2008 because we found the established mortgage industry wasn't serving the real estate community. After the financial crash, big banks were pulling out. Customer service was in free fall. Rather than entering the market as a new player in the same game, we created a different model aimed at meeting real estate agents' unmet needs.
We implemented a seven day processing standard, which was and still is unheard of elsewhere in the industry. We instituted upfront underwriting, which helps agents and the buyers they represent shop with confidence knowing financing will be there. And we started putting loan officers inside real estate offices, making them more available to respond to agents' questions or problems that may come up in the mortgage process.
2. Define your vision (Jon Gruden)
One of the toughest days of my life was the final day of the 2002 pre-season with the Carolina Panthers. As I readied myself to walk out the door for practice, the phone rang. It was the position coach calling to tell me I was going to be released, which is NFL-speak for fired. Twenty-four hours later I found myself on a humid field in Tampa, Florida, as a member of the Tampa Bay Buccaneers.
At the end of the first practice, first-year coach Jon Gruden gathered the team in a tight circle and defined our team's vision. "We are going to win a world championship, we are going to do it with this group of men, and we are going to do it this year." And that is exactly what we did. In that moment Coach Gruden perfectly modeled for me what it looks like to define a vision.
When we started Movement Mortgage I set a vision for us to become the premier real estate agent-centric mortgage bank in the United States. Every decision since our inception has been made with that vision in mind, and it's led to great success. We recently hired our 1,500themployee, and we're projecting to finish 2014 with $4.3 billion in loan volume.
3. Pound the Rock (Mike Tomlin)
During the 2002 Super Bowl-winning season, Coach Gruden asked the young, charismatic linebacker coach Mike Tomlin to speak to the team. Coach Tomlin brought in a rock and a hammer and proceeded to inspire the team to "pound the rock" during the NFL's long, 16-game season. Coach Tomlin, who was younger than many of the players at that time, was impressing upon us the valuable lesson of focus and commitment to consistent hard work towards the pursuit of a goal.
Once you have established your unique value and your vision, get to work pounding the rock. There is simply no substitute for hard work and a laser focus.