What is Team Obama waiting for? US must deny visa for Iran's next UN ambassador immediately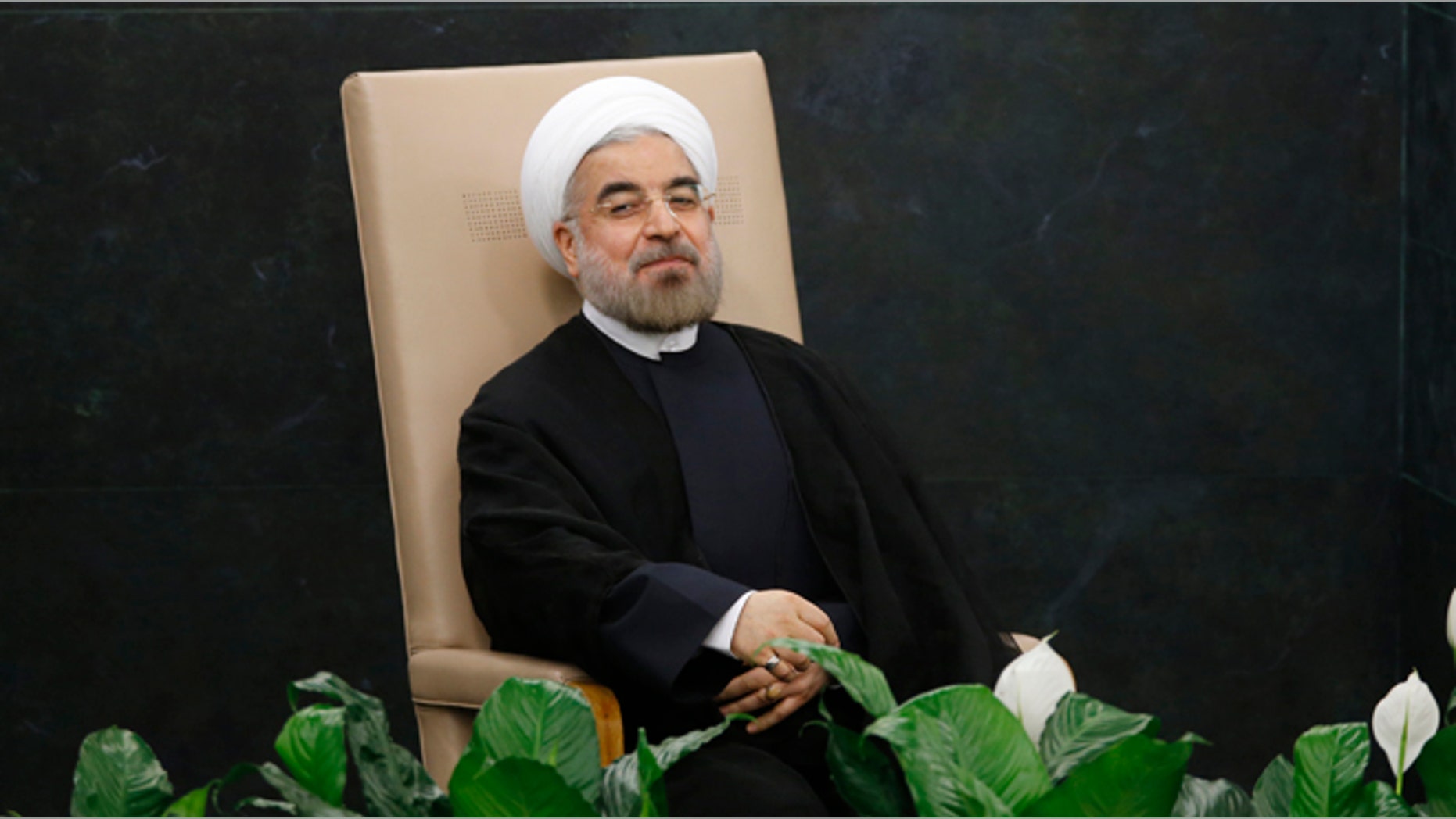 Iranian President Hassan Rouhani has been celebrated by many in the U.S. and European media as a moderate who is turning the Islamic Republic away from its past.
Rouhani himself campaigned on the promise of improving Iran's relationship with other countries and ending its years of international isolation. His supporters in the media have even gone so far as to tout his perceived support for Western ideals.
[pullquote]
The Iranian sympathetic website Al-Monitor, where many American journalists work, has heralded Rouhani's support for privatization, anti-corruption measures and combatting pollution.
President Obama even rewarded Rouhani with a 15 minute friendly phone call, the first conversation between a U.S. and Iranian president since 1979.
But for a man who is supposed to be turning away from the past, Rouhani has recently sent a powerful message that he is still embracing a very dark period.
The Islamic Republic leader has nominated Hamid Abutalebi, a man many say was a key player in the 1979 hostage taking of fifty-two U.S. citizens for 444 days, to be United Nations ambassador.
Rouhani's pick of Abutalebi to head its diplomatic effort at the U.N. headquarters in New York City is a direct challenge to those claiming he is a moderate. Abutalebi was hand-picked by Rouhani to be his deputy chief of staff for political affairs, a position he now holds.
The so-called moderate leader is being advised politically by a man who helped terrorize American diplomats and citizens for more than a year.
Would a leader trying to find common ground with his enemies select Abutalebi to be the face of Iran to the world's diplomats?
Would a leader who says he is trying to change the image of his terrorist supporting state send a terrorist to the very country he terrorized? It seems indefensible even for Rouhani's media accomplices.
U.S. outlets supportive of Rouhani, like Washington-based Al-Monitor, have long argued that Rouhani is definitely a moderate but he has the difficult task of dealing with hard-liners within the government.
But the media's positioning of Rouhani as the rational voice within the Islamic Republic isn't the only excuse they make for Iran.  Whatever the issue, Iran's media allies usually dismiss Rouhani's involvement if it looks bad.
The "he's trying" mantra is ever present.  But Tuesday Al-Monitor's Laura Rozen called Abutalebi's hostage problem a "remote alleged association."
In a lengthy and rambling defense of Abutalebi and Rouhani, Rozen quotes only defenders of Abutalebi and characterizes him as just a translator for the Iranian government during the hostage crisis.
The Rozen piece goes into twists and turns and grabs at all kinds of excuses for Abutalebi quoting anonymous sources saying former President Ahmadinejad hates him, he has no relationship to the hostage crisis, he's actually a reformist and he even translated for the pope's staff to help release women and blacks during the hostage standoff.
Rozen's piece doubles down on Abutalebi and oddly makes the case that he is the perfect man for such a senior diplomatic job.
The U.S. media defending Abutalebi fail to see even the obvious problems with Rouhani and therefore undermine the rest of their arguments that he is a reformer.
They show themselves to be blind defenders of a dangerous strategy.
Abutalebi's visa to enter the U.S. should be rejected immediately.
It's puzzling that the Obama administration is letting this debate play out, signaling they aren't sure which decision to make.
The American people, in particular New Yorkers, should not be put in a position of having to host a man that clearly was a part of the Iranian hostage nightmare.