We must keep our kids safe from one of the most dangerous weather events: flash flooding
When I first set out to write weather books for children, I had a couple of goals. One was to write a fun story with cute characters and colorful illustrations. The other, arguably more important, was to teach kids why weather happens and how to prepare for it.
One of the biggest compliments I get from parents and teachers who have read my "Freddy the Frogcaster" books is that kids want to get involved and be proactive when it comes to severe weather. Many families have gotten emergency preparedness kits for their homes and cars after reading the books. Parents have said they are happy to have a resource to explain why certain weather events happen, and they feel calmer and more in control when they face a weather emergency. Weather predictions are getting better, but it's up to us to be informed at all times.
In the fifth book of my series, Freddy the Frogcaster faces a flash flood. This is important because flooding is a threat everywhere in the world where there is rain. In the U.S., floods take more lives each year than tornadoes, hurricanes or lightning.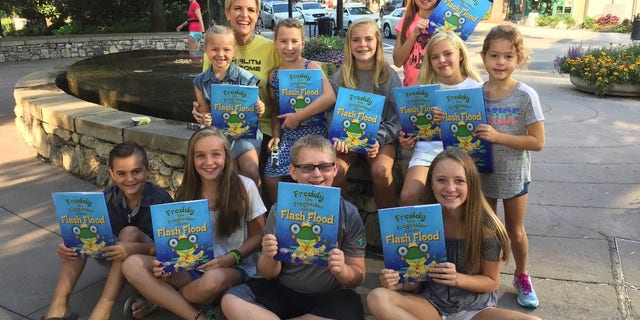 There are many ways that floods can happen. Thunderstorms can bring downpours; storms from the ocean (hurricanes) can cause water to surge onto land; dams can break; jammed ice can back up flowing water. Floods are not only the leading cause of weather-related deaths, but they also are the most expensive natural disasters, causing millions of dollars of damage every year.
Close to 80 percent of flash flood deaths are auto related. We've all seen rescue videos of emergency crews trying to save someone who drove into high water. As little as two feet of water can float a large vehicle or bus and carry it away.
So it's important to teach kids what to do if they're ever in a flood. For example, they should know that walking through water where you can't see the ground can knock you off your feet.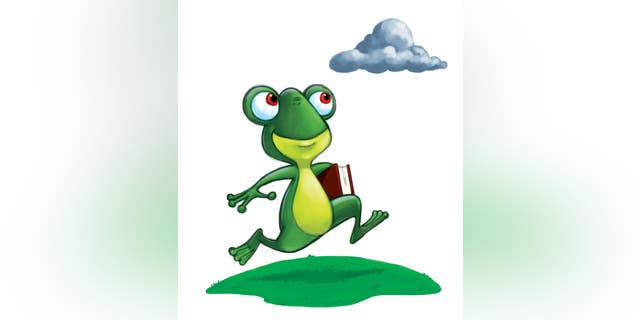 Now that we are in peak hurricane season, if you live along the coast, you need to be prepared for severe flooding from tropical systems that make landfall. One of the most memorable flooding events in our history occurred in 2005, when Hurricane Katrina made landfall along the Gulf Coast with a storm surge of over 25 feet. Flooding caused catastrophic damage in eight states, and a failure in parts of the levee system brought deadly flooding to New Orleans. Katrina took over 1,200 lives and caused over $100 billion in damage.
Back to my mission with Freddy the Frogcaster. It's important to talk to our kids and prepare our families as well as we can. Forecasters (and frogcasters) can predict where the worst flooding may occur, but often there isn't much notice. It's important to pay attention to local forecasters, the National Weather Service and the National Oceanic and Atmospheric Administration.
Here's a quick rundown of what the various flood advisories mean: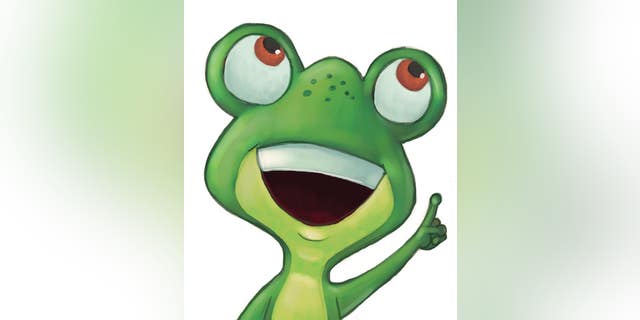 Flood watch: Possibility that flooding will occur in a specified area over a period longer than six hours.
Flash flood watch: Flash flooding is possible in or close to the watch area.
Flood warning: Flooding is occurring in the warning area.
Flash flood warning: Flash flooding is occurring in the warning area. A warning can also be issued as a result of torrential rains, a dam failure or snow thaw.
When it comes to floods, the best advice is simple:
Turn Around, Don't Drown!
Do not travel or drive through floodwaters.
Do not drive on bridges that are over fast-moving floodwaters.
If there is a chance of flash flooding, move to higher ground.
If floodwaters rise around your car and the water is moving, stay in the car. If the water is not moving, abandon the car and move to higher ground.
Avoid camping or parking along streams, rivers and creeks during heavy rainfall. These areas can flood quickly and with little warning.
Another good thing to have in your home is an NOAA weather radio. It's one of the best ways to receive warnings from the National Weather Service.
And, of course, it always helps to have resources like the Freddy the Frogcaster books to teach your family about weather events. You can be weather ready, too, just like Freddy!