Want to live longer? The US system of free-market investment in cures is the answer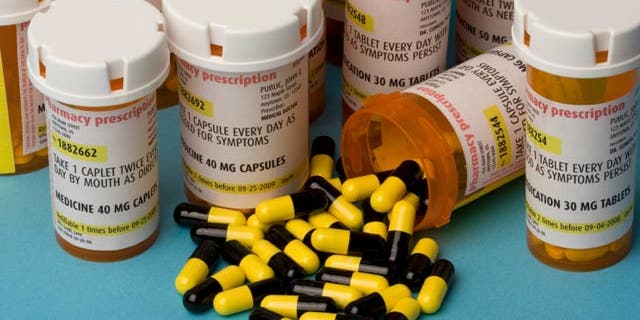 "I have been given a bad break," said Lou Gehrig, the great New York Yankee first baseman, on July 4, 1939, before a packed Yankee Stadium. Just two weeks earlier, he had been diagnosed with a terrible disease called amyotrophic lateral sclerosis, or ALS, which slowly destroys nerve cells in the brain and spinal cord and renders its victims paralyzed. There was no treatment for ALS, and two years after his retirement speech, Lou Gehrig was dead.
Three-quarters of a century later, in May of this year, the Food & Drug Administration (FDA) approved Radicava. It doesn't cure ALS, but it slows down the functional decline of patients significantly. Also in 2017, the FDA approved Brineura, the first treatment for Batten disease, a deadly neurological disorder, and Bavencio, the first drug for Merkel cell carcinoma, a skin cancer.
These medicines treat rare diseases. ALS affects about 20,000 Americans; Batten occurs in two to four of every 100,000 births, and there are only about 1,500 cases of Merkel cancer are diagnosed annually. For decades, such illnesses presented a classic market failure: If few people have a disease, then there's little incentive to develop a medicine to address it. After all, the average cost of bringing a drug to market is now close to $3 billion, according to a Tufts University study.
Drug companies headquartered in the U.S. develop more than half the new medicines available in the world today, according to a study by Arthur Daemmrich, who heads the Lemelson Center for the Study of Invention and Innovation at the Smithsonian Institution. Our system of largely unregulated prices provides the incentive to invest and thus to innovate. By contrast, in Europe, where governments directly manage health care, access to the best new drugs is often limited as a way to hold down fiscal deficits, and patients suffer.
Tomas Philipson of the University of Chicago, now a member of the President's Council of Economic Advisors, writes that his research shows that "you get what you pay for." Cancer patients live longer in the U.S. than the EU because of the free-market investments we make in drugs and other treatments.
Drug companies headquartered in the U.S. develop more than half the new medicines available in the world today. By contrast, in Europe, where governments directly manage health care, access to the best new drugs is often limited as a way to hold down fiscal deficits, and patients suffer.
While Europe provides more serious constraints on innovation, U.S. drug companies do face significant obstacles, especially from health insurers that shirk their obligation to insure. And even in relatively free system, drugs to treat diseases with few patients present a special problem that was addressed in 1983 with the Orphan Drug Act.
Sponsored by Rep. Henry Waxman, a liberal California Democrat and signed by President Ronald Reagan, a conservative California Republican, the law provides tax credits, priority FDA review, a waiver of user fees, grants for clinical trials, and an extension of market exclusivity to encourage companies to develop drugs for diseases that afflict fewer than 200,000 Americans.
"In the decade leading up to the passage of the Orphan Drug Act," says an FDA presentation, "only 10 industry-supported products for rare diseases were brought to market." Since the bill passed, the total is more than 600. Because it takes many years to develop a drug and bring it through trials, the Orphan Drug Act – combined with breakthroughs in genetic science -- is now producing an explosion of new approvals: 285 since 2010, including 50 in the first nine months of 2017 alone.
While each orphan disease afflicts a small number of people, there are 7,000 such illnesses. One of the worst is spinal muscular atrophy (SMA), the leading genetic cause of death in infants, affecting one in every 6,000 to 10,000 Americans. SMA destroys the motor neurons that control the arms, legs, face, and throat and takes away a person's ability to walk, eat and ultimately breathe.
Imagine the plight of the English family of Orem, Utah. One daughter died of SMA at age 4; a second died at 5. Like Lou Gehrig, they had no drugs to help them. A third English child, a son named Colin, did not develop symptoms until he was 12. He has a chance for a better life with what the Boston Globe, in a feature about the family this month, called "a magic potion called Spinraza," an injectable orphan drug, "sold by the Cambridge [Mass.] biotech giant Biogen, Inc., that had taken a decade to invent, perfect, test, and bring to market."
On Dec. 23, 2016, Spinraza became the first drug approved by the FDA for SMA. Roughly 200 patients participated in clinical trials, according to Biogen, and another 1,200 U.S. patients are now using the drug, administered at 180 sites.
Treatments for complex rare diseases are rarely cheap. Brineura costs $285,000 a year, according to an article in JAMA Pediatrics. Kalydeco, which treats a variety of cystic fibrosis, costs $311,000 a year. The list price of Spinraza is $750,000 for the first year of treatment, when four "loading" doses are needed, and $375,000 annually thereafter.
Pharmaceutical companies don't simply charge what the traffic will bear. They typically embark on a long price-discovery process that includes such considerations as the cost of bringing the drug to market, the clinical value, the impact on the health system, and the company's research and development needs. Revenues from Spinraza, for example, will help fund Biogen's research into Alzheimer's Disease.
What about the patients? Some 91 percent of Americans have private or government-provided health insurance, and the primary purpose of any insurance is to provide a financial backstop against unexpected, catastrophic costs – like the expenses of rebuilding a house after a fire. Prolonging the life of a child is precisely why insurance was invented, but the journey of many patients and their families to get insurance to pay for orphan-drug treatments has been difficult.
Europe passed its equivalent of the U.S. Orphan Drug Act in 1999, and the European Medicines Agency approved Spinraza in June, but many individual countries, including Norway and Spain, have balked at allowing patients to benefit from it. The Spanish publication El Pais on Dec. 13 related the story of how SMA-affected children from Spain's province of Galicia are getting their medicines from Germany.
America's pharmaceutical, medical, regulatory, and insurance systems are allowing today's Lou Gehrigs and those afflicted with other orphan diseases the chance to live longer and better. But the balance is delicate, and all the systems require nurturing. The principle that keeps innovation churning ahead is one that some European countries seem to have forgotten: always put patients first.