Want America's kids to succeed? Obama, feds must support school choice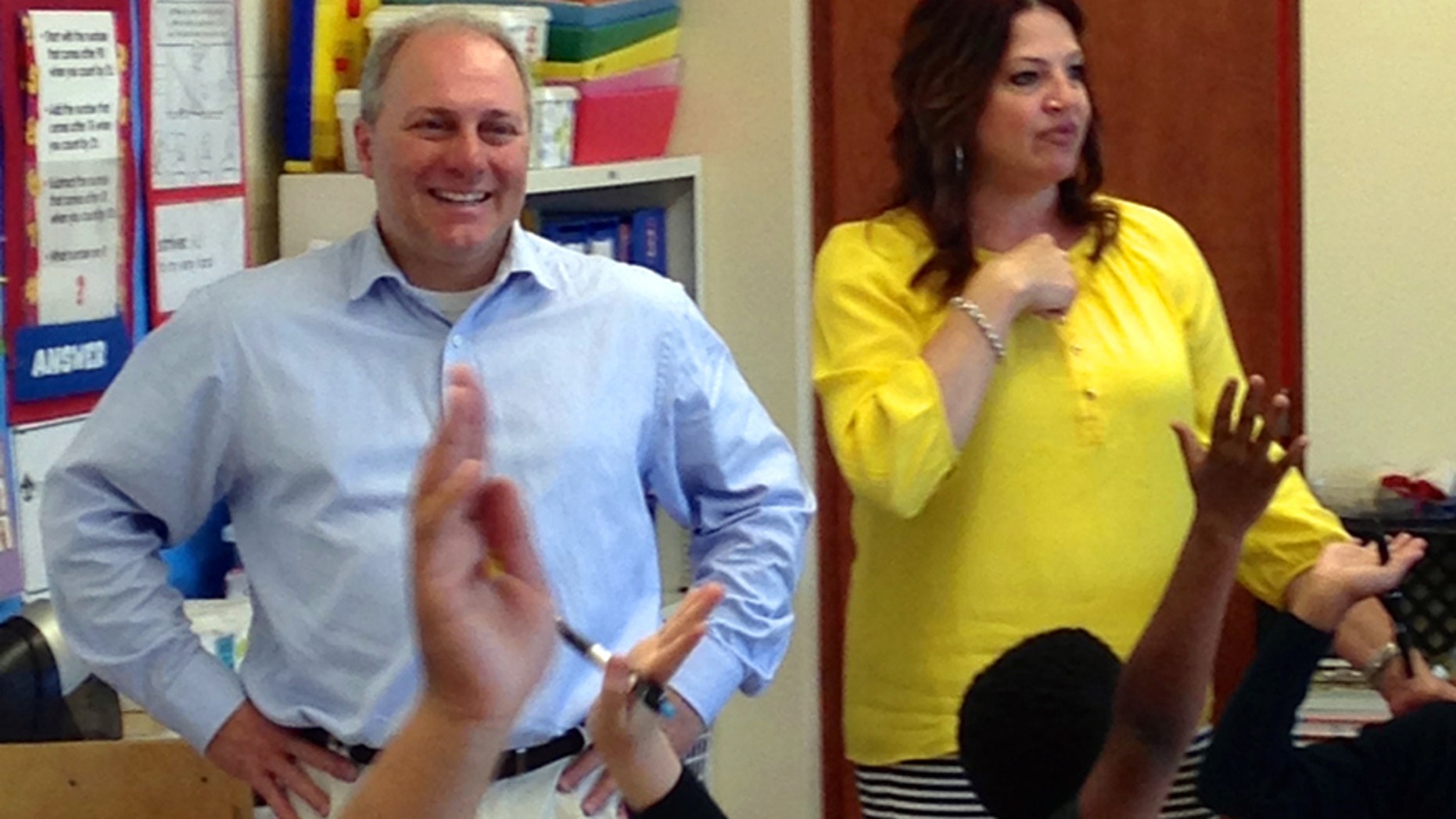 "Choice in education is no mere abstraction. Like its economic cousin, free enterprise, and its political cousin, democracy, it affords hope and opportunity." – President Ronald Reagan
Over the past half century, the federal government has proven that a top-down, one-size-fits-all approach to education is ineffective. During that time, the federal government has spent more than $2 trillion on education, and spending per student has nearly tripled since the 1970s.
Unfortunately, this increase in federal spending coupled with the expansion of the Department of Education have yielded largely stagnant results in math, reading, and graduation rates.
Additionally, achievement gaps among minority and low-income students continue to be a problem.
[pullquote]
Thankfully, there is hope. This hope lies with the schools, teachers, and parents who are using choice to enhance the educational opportunities for our children across the country.
In my hometown of New Orleans, 91 percent of public school students currently attend a charter school, and the opportunity of school choice is available for all parents.
Prior to Hurricane Katrina, New Orleans public schools were perennially ranked near the bottom nationally.
This year, less than 15 percent of students are attending a school rated "D" or "F," down from 23 percent just one year ago.
While this number is still far too high, the progress in the city's education system, with a renewed focus on innovation and choice, serves as a beacon of hope for students and educators across the country.
The Louisiana Scholarship Program is another example of the great work being done in the Bayou State to promote hope and opportunity. Signed into law in 2008 and expanded state-wide in 2012, the program currently serves low-income students who attended a school rated "C," "D," or "F" in the prior school year, helping them escape failing schools.
This program does more than just help those who choose to attend a different school, as recent studies have shown school choice programs, with their introduction of competitive forces into the education system, are a "rising tide that lifts all boats."
Unfortunately, parents and students are still waiting for the federal government to be a supportive partner in promoting choice as a means to improve outcomes in education.
Last year, the Obama administration brought a lawsuit against the Louisiana Scholarship Program based on 40-year old school desegregation laws. While this lawsuit has been dropped, Attorney General Eric Holder's Department of Justice continues to put federal red tape barriers in front of the students who deserve an equal opportunity to obtain a quality education.
Never mind that the majority of the program's participants are minority students and all in the program are low-income, the Obama administration still felt the need to actively work against school choice, potentially trapping thousands of students in failing schools.
The time is now for the federal government to promote policies that embrace choice, rather than actively working to suppress it.
This week, the House of Representatives will vote on H.R. 10, the Success and Opportunity through Quality Charter Schools Act, offered by my friend and colleague Chairman John Kline of Minnesota.
I am a proud supporter of this legislation, which promotes innovation, quality, and choice within our nation's public school system. H.R. 10 modernizes and streamlines federal funding for charter schools, giving states the flexibility to help start new charter schools and expand and replicate high-quality charters.
The bill provides for continuity of education for students who graduate from one charter school by allowing them to continue on to higher grades in an affiliated charter school without having to re-enter a lottery.
Additionally, this legislation promotes high-quality authorizing standards to promote success at the state level and continued facilities aid for charter schools, currently a serious obstacle for these innovative educational institutions.
Choice is the key to providing parents and students with the hope and opportunity in education that they deserve.
Choice is working to provide parents with the opportunity to help their children escape failing schools.
Choice is promoting flexibility for charter school leaders in hiring, budgeting, and curriculum.
Choice is producing great results in education across the country, and it is time for the federal government to recognize that success and embrace programs which build upon it.
The efforts in the House this week are only a first step towards reforming the federal government's approach to education, but I am confident that this effort to promote innovation, flexibility, quality, and choice will bear results that cannot be ignored and will be replicated in school districts nationwide.
I hope that the House will find willing partners in the Senate and White House as we work to promote choice in education for all American students.