VFW disgusted with elected leadership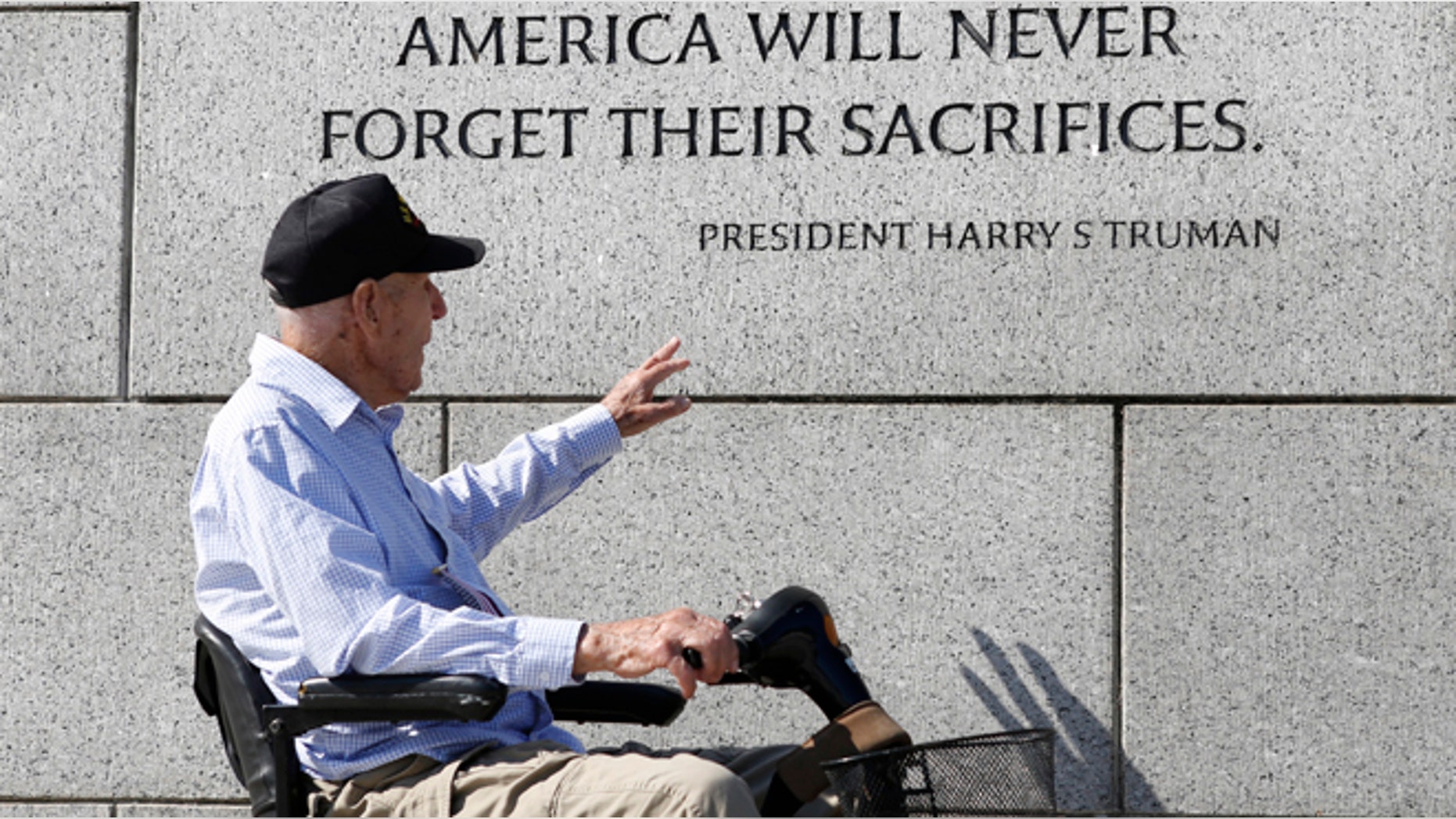 As the national commander of the nation's oldest and largest war veterans' organization, I am disgusted with the partisan bickering and government paralysis caused by a White House and Congress who will not budge from their ideological extremes in order to properly take care of America's true heroes.
Tuesday's news that the government would not transport or make a death assistance payment to grieving military families was the last straw for almost 2 million members of the Veterans of Foreign Wars of the United States and its Auxiliaries.  It is absolutely appalling and nothing short of a travesty that elected officials continue to receive paychecks and benefits while not providing for those who deserve it most.
Because of failed leadership, the Department of Veterans Affairs was forced to close 56 regional offices and furlough of 7,000 VA benefits employees, which will further exacerbate a total claims workload that currently exceeds 1.9 million.  And that news came as more than 4 million wounded, ill and injured veterans, as well as war widows, were told theirNov. 1 disability or survivor benefits checks could be postponed.  The loss or postponement of a maximum $2,816 a month could be financially devastating to those veterans and survivors who live month to month.
All this came while National Park Service leadership continues to show the hypocrisy of their decision to close the nation's war memorials to veterans while permitting thousands of others to gather on the National Mall, and while the federal government continues to make foreign aid payments while our own national security is threatened because of Congress' failure to pass a defense budget or put an end to the sequester.
It is totally unacceptable and disgraceful that our elected leaders in Washington would allow this to happen.
Congress has a constitutional obligation to fund the government and to pay its debts, and that obligation extends to taking care of veterans, service members and their families.  The VFW believes that Congress must uphold its constitutional obligation to fund the government, and that the passage of piecemeal legislation is not a pathway to reopening the government, nor will it put an end to the political stalemate.
The VFW is tired of the political blame game emanating from the White House and both sides of Congress, and I am once again calling on all VFW members and veterans' supporters everywhere to contact their members of Congress and the White House and tell them to end this budget crisis now.
We need leadership, not more rhetoric, and if the government is unable to take care of veterans, then the government should quit creating us.
And should another military family crisis arise like Tuesday's failure, I can guarantee the VFW will provide whatever financial assistance necessary to those families.

William A. Thien, a Vietnam veteran from Georgetown, Ind., is the commander-in-chief of the Veterans of Foreign Wars of the United States and its Auxiliaries.