Vets in tech: Silicon Valley must lead the way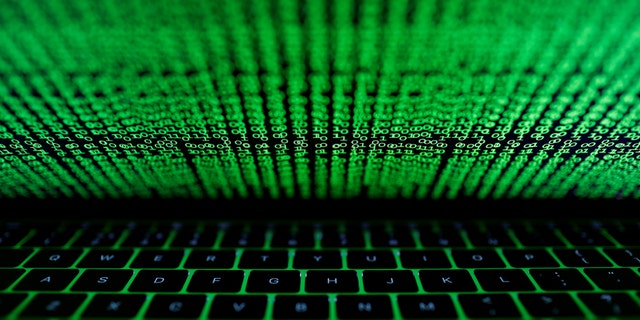 NEWYou can now listen to Fox News articles!
This year, the American economy achieved a historic feat as job openings now outnumber the jobless, the first time on record this has happened. While this is a positive trend overall, there are two groups that risk continuing to be left behind: the youngest post-9/11 veterans, ages 25-34 and the military spouse.
Recent data suggests that post-9/11 veterans have rates of unemployment that are slightly higher than their civilian peers. With approximately 200,000 service members transitioning out of the military every year, many of them in this age group, we cannot afford to risk leaving these talented individuals, who served their country honorably, on the sidelines.
And with military spouse unemployment rates almost double that of their civilian counterparts, we must support military families as they also sacrifice for our freedom and prosperity.
The statistics about post-9/11 veterans and military spouses only tell part of the story. Not only must we do better helping them find a job, we cannot lose sight of a longer-term challenge, ensuring they also have the tools needed to succeed in the workplace. And the biggest mistake Americans can make is to assume the government alone has the responsibility to achieve those goals.
Success in this endeavor is actually predicated on corporations leading the way in recruiting, training and providing opportunities to service members entering civilian life. It is corporations that are best positioned to take up the career-building mantle and when they partner with such nonprofit organizations as the USO, together they can build powerful tools and resources that enable veterans and military spouses to thrive beyond their service.
When we're considering the futures of the youngest post-9/11 veterans and military spouses, that effort should begin in Silicon Valley, where America's largest and greatest technology companies hold the key to the future of work. As the global economy continues to undergo a massive digital transformation, there are enormous career-building opportunities that are not being taken advantage of.
Because of a skills gap, there are currently nearly 550,000 open computing jobs nationwide, positions that often require technical problem solving and creativity, skills that veterans honed while serving. These are often high-paying positions that encourage great ambition and empower workers to transform the way we live, work and learn.
That's why technology companies must integrate their organizations into the military transition process. The leaders at these organizations know better than anyone else what skills are needed to compete in the 21st century economy. They should be recruiting, training and hiring these young veterans and military spouses.
While many returning veterans and their spouses may not have a college degree in computer science, their experience serving this nation has put them in position to learn the job, do the job and succeed.
Thankfully, we are already seeing some technology companies step up and embrace this opportunity.
Monday, Google.org announced that it will partner with the USO to provide career training and instructional support to 1,000 transitioning service members and military spouses to complete the Google IT Support Professional Certificate. This support enables veterans and military spouses without an IT background to be career-ready in about eight months, and matched to employers seeking IT support talent. This program will provide an almost immediate benefit for companies seeking to fill the 150,000 specific-IT job openings available across the United States. More importantly, this provides veterans and military spouses with the tools they need to build a successful career.
For more than 77 years, the USO has supported military personnel and their families around the world. More recently, we saw a growing need to address the obstacles that service members and their families face when transitioning out of the military, such as employment readiness, caregiving, family resiliency and personal wellness. In response, the USO has expanded programs and launched customized transition services through its center network to help chart the path from military service to thriving veteran status.
Seeing improvements in veteran and military spouse unemployment and underemployment is important, but it is also an ever-evolving mission that now requires corporate partners. They must lead the effort in helping veterans and military spouses break down barriers by investing in their future and providing them with the tools they need to succeed.
For our youngest service members and their spouses, that opportunity exists in technology more than any other sector and with the help of Silicon Valley, the skills gap can shrink and military families can thrive.