Veterans Day: 75 years later, WWII Marine Corps war dog handler still remembers his dogs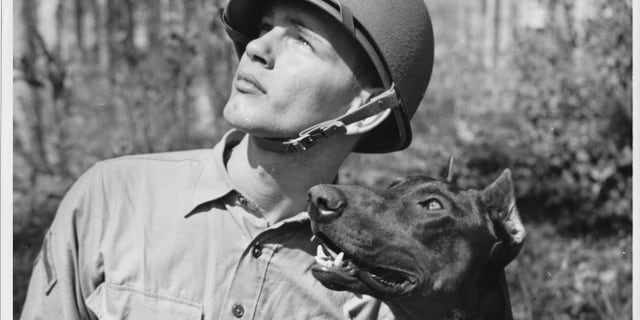 NEWYou can now listen to Fox News articles!
Seventy-five years ago, on November 1, 1943, the 1st Marine War Dog Platoon stormed the beach at Bougainville, Solomon Islands. Twenty-four dogs landed with the Marines and the 2nd Marine Raider Regiment (Provisional) – three were German Shepherd messenger dogs, the other twenty-one were Doberman Pinscher silent scout and sentry dogs. Two of the messenger dogs, Thor and Jack, were handled by Pvt. Homer J. Finley, Jr. This is Homer's story, now age 93, as told to Robin Hutton.
I went into the Marine Corps in 1942 and signed up for a four-year hitch. I was 17-years-old when I went in, and stationed in Jacksonville, Florida – a long way from Elmira, New York.
I loved dogs my whole life, so when I heard that the Marines were looking for volunteers for a job involving dogs, I volunteered and moved to Front Royal, Virginia. because that's where all the dogs were coming in – and it was also closer to home.
You wouldn't believe all the different dogs we worked with – a lot of them were pure bred and all sizes and shapes. The first thing we had to do was have the veterinarians check them over, and then we took care of their feeding, watering, cleaning up – everything.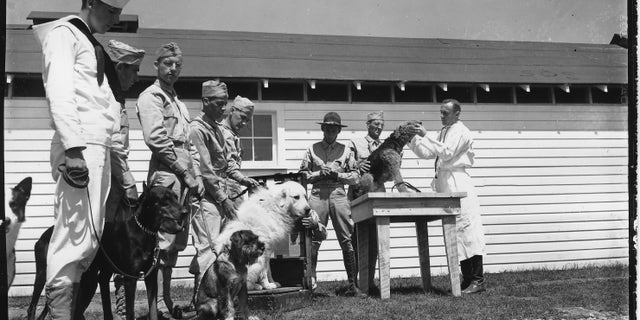 Initially we started training them with the basic commands – down, sit, stay, come – and it was real exciting.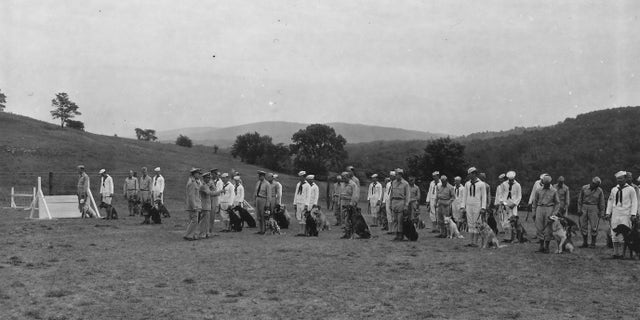 When we thought our dogs were well trained in the basics, they had us tell our dogs to "sit" and "stay" and we marched away from them.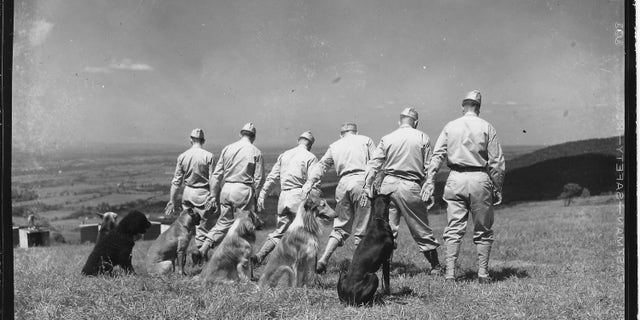 Eventually I was shipped back to Jacksonville, Florida with three well-trained watch dogs who attacked on command. At night we'd take the dogs out on certain guard posts.
One day I was called into Marine Headquarters and was transferred to Camp Lejeune, North Carolina. Here's where we got into serious dog training for combat, and that's where the 1st Marine War Dog Platoon was originated.
The Marine Corps used German Shepherds and Doberman Pinchers. Our platoon had three German Shepherd messenger dogs – Caesar, Thor and Jack – and each had two handlers. That's where I worked mostly. And that's how I ended up going into combat.
At Camp Lejeune we had lessons on how to get the dogs off a transport and into a landing boat. They were preparing us for combat. That's where we discovered dogs get seasick too. We were taken out in boats and we had to climb the cargo nets and they hoisted the dogs onboard with winches.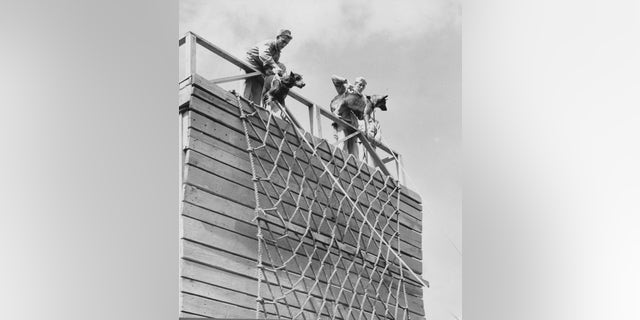 We went from LeJeune out to Camp Pendleton for further training on our way to the Pacific. While we were there they had professional dog trainers from the movies come into camp to watch what we were doing and give suggestions.
From Camp Pendleton we went on liberty ships to New Caledonia and joined up with the 2nd Marine Raider Regiment. Eventually we ended up at Guadalcanal as our base camp.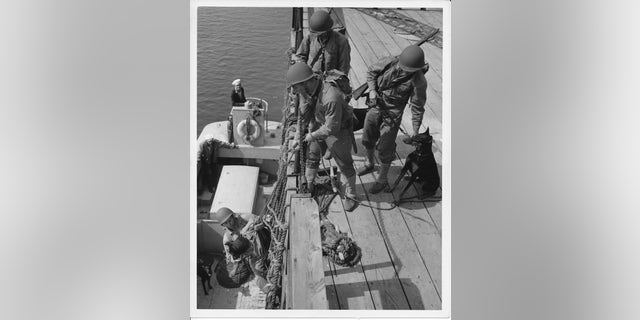 All of us handlers had the dogs up on deck when we sailed to Bougainville. We made the landing in the second wave. In fact, that was my only operation with the dogs.
All our dogs were extremely well trained when we went into combat.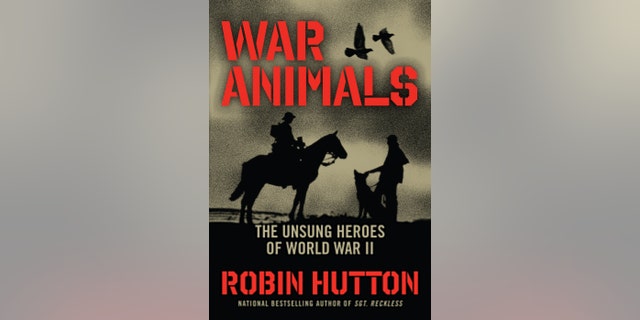 Originally, I had Thor when we hit the beach, but I inherited Jack after one of his handlers was wounded. Jack was so easy to train, so easy to get along with. Jack was a good messenger dog – I couldn't say anything about him other than you had to keep him under control because he was a fighter. You can see in his pictures that part of his ear was missing from a dog fight.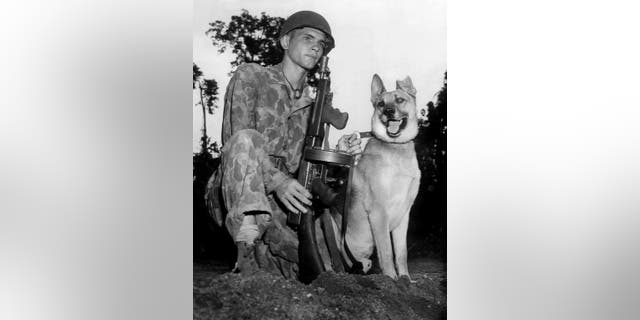 Shortly after landing on Bougainville they took me from the war dog platoon and gave me a crash course in demolitions. I never worked with the dogs again.
At the end of the war I was stationed back at Camp Lejeune. The dogs also returned to the War Dog Training School to be "de-trained" before they could be sent home to their owners.
I was shown around the camp one day where the dogs were, and suddenly I saw Jack. I said "Oh, my God, there's Jack!" And the guy showing me around said, "Well don't get too close to him because nobody else can, he's vicious!"
And I said, "If I know Jack, he won't bother me one little bit." So bravely, I went to the gate and walked in, and it was just like a family reunion. He came up, put his paws on my shoulder and was licking my face.
And these guys were dumbfounded to think I could do that with Jack and nobody else could do that. That was the highlight of my war dog experience.
The fact that he remembered me close to two years from the last time I had seen him, and I had no idea what he'd been through in combat, was really something.