US, allies' decision to extend Iran nuclear talks by 7 months paves path to nukes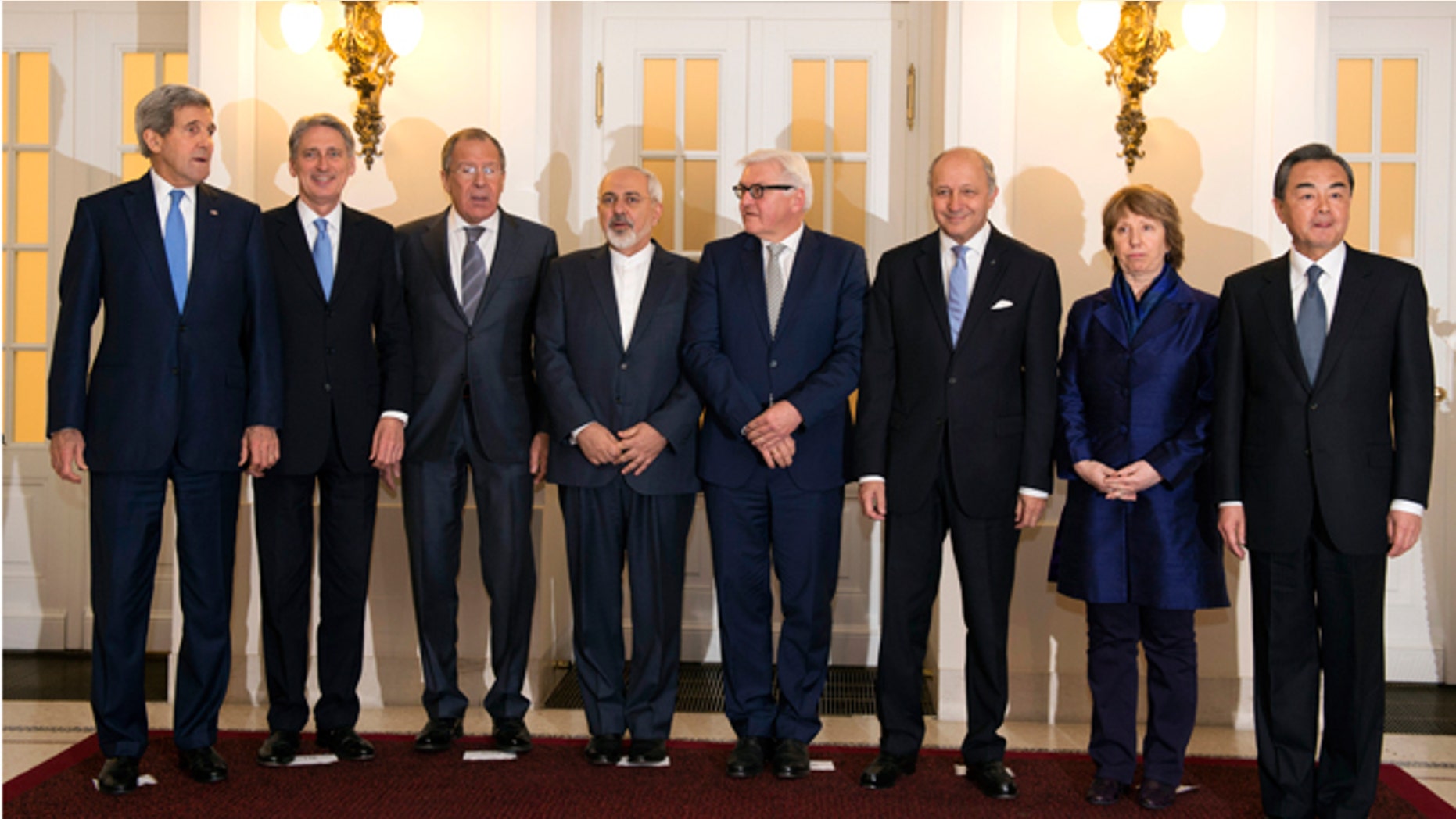 A 12-year-long outreach program to secure an accord with Tehran to effectively dismantle its nuclear infrastructure failed on Monday, when the United States and its allies announced a seven-month extension to negotiations.
Neither Secretary of State John Kerry, nor any other Obama administration  official indicated how they plan to bridge the "significant gaps" between the two sides as mentioned by President Obama a day earlier.
Iran's Supreme Leader Ali Khamenei and his president Hassan Rouhani should be pleased, since the extension will pour an additional $5 billion dollars into the regime's coffers. Meanwhile, there will be no intrusive inspections of Parchin, SPND, and other key sites, and no access to experts and documents for at least seven more months.
[pullquote]
The extension will allow Iran to continue research and development for its advanced centrifuges and leave the world still wondering about answers to a long list of outstanding questions about possible military dimensions (PMD) related to suspected nuclear weaponization activities.
But, if the two sides were unable to bridge these gaps in 12 years, how are they going to do so in a mere seven months?
The underlying problem is that Tehran wants to maintain or even enhance its entire nuclear weapons infrastructure while winning the complete lifting of the international sanctions to ease their economic and political implications.
Tehran insists that these negotiations are not about dismantling any part of its nuclear infrastructure; rather about Tehran's right to have far more advanced and efficient centrifuges that could give them enriched uranium faster and in larger quantities. In addition, it seeks to maintain all its research and development activities, some of which include possible high explosive tests, whose only application is to make a nuclear bomb.
The regime will continue to deceive, deny and divert the world community. This is a source of major concern, particularly in light of the fact that in early November, the National Council of Resistance of Iran, which was instrumental in exposing many of the key nuclear sites in Iran, released information that Tehran had built two explosive chambers-- not one as was previously thought--usable for high explosive impact tests.
The Defense Ministry installed at least one of these explosive chambers at Parchin and a key scientist Saeed Borji, whom the NCRI identified, was involved in the design and installation of the chamber in Parchin. Borji reports directly to the head of the nuclear weaponization organization formed by the regime in 2011, known as SPND.
Similarly, SPND has been engaged in at least 11 various research and development projects relevant to building the nuclear bomb; the site and its top experts have been so far kept away from the IAEA, and will remain so for the duration of the extension and most likely beyond.
In reality, Tehran has been rewarded with much-needed sanctions relief for failing to come clean on outstanding IAEA questions on nuclear weaponization, for keeping inspectors away from key sites, and for keeping its entire nuclear infrastructure intact.
Experience has shown that in dealing with the Iranian regime only firmness works. To the contrary, additional concessions and extensions will only serve the interests of Tehran, and will further embolden them in their march to building the nuclear bomb, which will put regional as well as global peace and security in peril.