Turbulent times ahead for Trump mean one thing: Putin keeps winning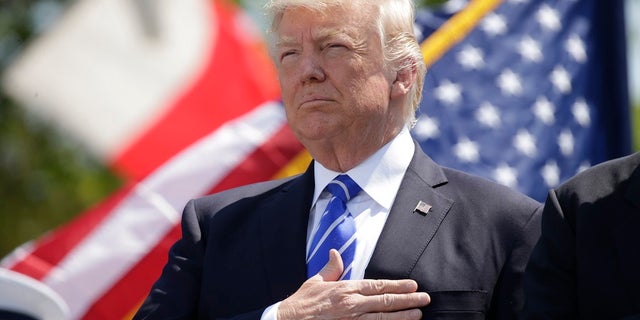 In a week when we thought things couldn't get any worse, they have.
I am shaken by the report in the New York Times that President Trump has seemingly come very close to obstruction of justice in seeking to shut down an active FBI investigation into a close political associate, Michael Flynn.
Further, we are only days removed from the stunning revelations that the President admittedly divulged classified intelligence information provided by a close ally to a known adversary.
After the latest flurry of allegations against President Trump, his administration, and his 2016 campaign, it is clear that we have a long way to go before we know whether there was in fact collusion during the 2016 election between the Trump campaign and Russian operatives.
This is not political sabotage from the Washington establishment or mainstream media; these are real facts from real world occurrences.
It is not only very disturbing that the President asked former FBI Director Jim Comey in February 2017 to suspend the investigation into Michael Flynn's contacts with the Russians, but also that President Trump also betrayed an intelligence source to Russian officials during a White House meeting last week.
Of course, both Russia and the Trump administration deny any wrongdoing, with the President going as far as to assert his "absolute right" to divulge classified information at his discretion, but there is a larger message here:
Everything that the Russians have wanted to achieve in both the American political arena, as well as on the global stage, has happened.
The Trump administration has formed the most compliant government toward Russia in generations and represents no effective or credible ability to counter Russia for the sake of American interests around the world.
We need not look any further than the State Department and the connections of our country's top diplomat: Secretary Rex Tillerson was personally awarded Russia's "Order of Friendship" in 2013 by Putin.
Further, all sides in America continue to fight over the role of Russia, what acts the Russians may or may not have committed, and the pervasiveness of Russian influence over our electoral systems.
As demonstrated in the latest Wall Street Journal poll, taken after the Comey firing, a broad consensus of Americans (78%) do in fact support an investigation led by an independent commission or a special prosecutor into the alleged connections between the Trump campaign and the Russians. At the same time, a mere 15% of Americans trust Congress with this responsibility, yet Congress seems to be the only vein through with the Trump administration will allow such an investigation to occur.
In fact, only 3% of Americans would like no investigation into the Trump-Russia connections, or in President Trump's words hope that we "can let this go."
Given this extensive quarreling, little to no action is being taken to even address the threat Putin poses on our American democracy or Russian aggression against our allies more broadly.
Meanwhile, Vladimir Putin is running loose across the European continent, from the Baltics to the Balkans, and he is winning.
Under Putin's leadership, Russia remains anti-American, anti-Western, anti-democratic, and unpredictable.
Most troubling is the fact that Putin's strongman brand of politics has attracted mobilized groups of admirers in many Western nations.
With the growing public tolerance for, and even admiration of, Putin's authoritarian brand of leadership, combined with the turbulence, misdirection, and alleged malfeasance of the Trump administration, American global leadership may very well continue to fade and Putin will only keep winning.