Trump, Pence attend church and you won't believe what happens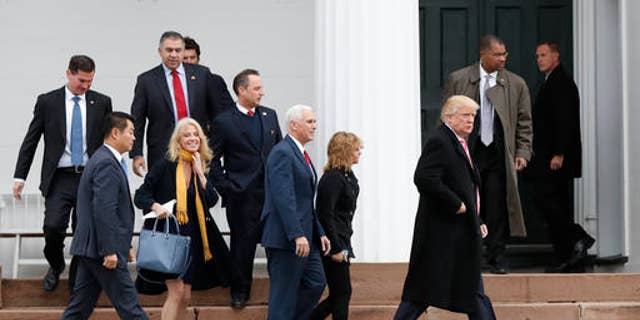 NEWYou can now listen to Fox News articles!
The congregation of Lamington Presbyterian Church gave President-elect Donald Trump a standing ovation following the Sunday morning worship service.
The New York Post reports that worshippers told Trump to "follow his heart."
"I just told him that I hope he understands the country supports him and not to be distracted by the noise," said church member Jim Tiesei.
Click here to get Todd's FREE newsletter: Conservative news you can TRUST!
The enthusiastic welcome was far different than the one Vice President-elect Mike Pence received at "Hamilton the Musical." Pence was heckled and then publicly shamed by the cast.
The Post reported that Trump's ovation at the church was "rousing."
Click here to continue reading Todd Starnes' column on ToddStarnes.com.