Tom Shillue: Nutella sparks massive food fight in France -- Should we be surprised?
Stampeding customers rushed the aisles of a store in northern France on Thursday when a supermarket chain lowered the price of jars of the chocolate and hazelnut spread Nutella by 70 percent to 1.41 euros, or about $1.75.
In a video posted on Twitter shoppers are seen shoving each other and shouting as they try to get their hands on 33-ounce containers of the delicious spread.
Like many Americans, I was just relieved to see that something like this was going on in another country and not in the United States.
Whenever there's a story about American shoppers fighting in the aisles of a Best Buy or Walmart over some door-buster discount on Black Friday, I picture oh-so sophisticated Europeans feeling superior and saying: "Look at those Americans! All this over a sale?"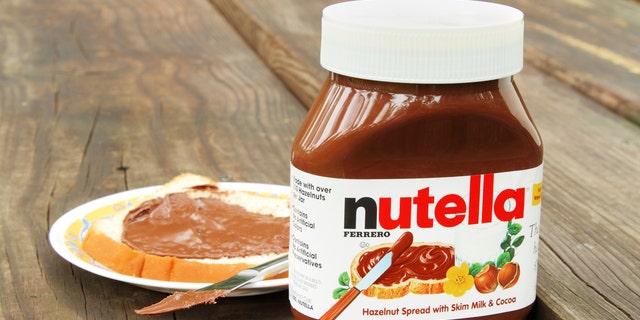 Well now we know that the whole world loses its mind over the prospect of saving a few dollars. Being cheap is universal.
In the case of Nutella, I don't blame the shoppers. I blame the supermarket operators. They should've known they were headed for trouble when they lowered the price of a jar by that much.
If you're the type of parent who allows your children to spread this concoction on their toast in the morning (my wife and I are), you know it's wise to keep several jars on hand to keep the whole family happy.
If I found myself in a store that was offering Nutella at such a deep discount I would do anything I could to secure a case, even if it meant coming to blows with a fellow shopper. (For the sake of argument I'm pretending that I do any of the shopping in our family. This disclaimer is for the purpose of truth in journalism, and also for when my wife reads this and shoots me a puzzled look.)
Although I do blame the supermarket management, I have some sympathy. In this age of Amazon and online shopping it's harder than ever to get customers into your establishment. I guess we should all prepare for more fights.