Think Apple is going to protect your kids? Get real. We can't depend on tech to control tech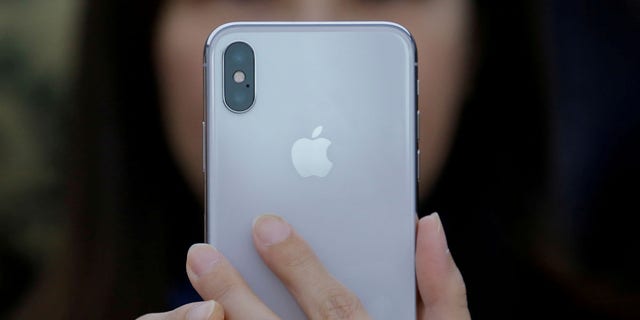 Moms and dads everywhere are cheering the decision by two big Apple shareholders to demand that the technology giant do more to help parents limit how much their kids are using screens and what they're seeing on them.
Finally, these parents are thinking, we won't have to watch our children like hawks to make sure they are not accessing inappropriate content and to keep to a minimum the number of hours they are playing games, watching shows and using social media.
Ladies and gentlemen, don't hold your breath.
It's nice that Apple now has some financial incentive to work on this problem – though the $2 billion worth of stock that these shareholders own is hardly enough to force the company's hand. And that is assuming Apple can really control the problem.
Sure, it's possible for Apple to shut down a tablet automatically after a couple of hours – though (Newsflash!) parents can already do that. But in terms of filtering out content, things are much more complicated. Different parents find different material inappropriate, and different material is appropriate for different children.
Even if Apple signs on to this project, what about all the other companies that are doing their darndest to get more "content" into your home?
Julia Kim – a former White House technology fellow who has worked in the private sector as well – told me it's simply the nature of the beast. "All the things around the internet started as a way to make information open, to make it challenging to control access," she said.
Parents have been feeling the effects of this for years. Teens are able to surf the web and communicate with their friends using programs and apps that parents simply don't even know exist. Filters cannot prevent this.
Indeed, a 2017 study by researchers at Oxford University found that "the use of internet filtering in the home did not appear to mitigate the risk of young people having unpleasant online experiences and that technical ability to bypass these filters had no observed effect on the likelihood of such experiences."
According to a small online survey I conducted last year, almost 90 percent of parents think they are good or very good at monitoring their kids' use of technology. But that confidence level falls significantly as children get older.
Indeed, if their oldest child is between 13 and 17, 47 percent of respondents believe their children are hiding things they're doing online. According to a 2016 survey carried out by the security firm Kaspersky Lab, 42 percent of 10-year-olds believe they have the technological capability to hide things online from their parents.
What are they hiding? What are they seeing that they shouldn't? It could be cyberbullying on social media. It could be violent video games or games that put them into direct contact with strangers. It could be sexting exchanges.
According the Crimes Against Children Research Center at the University of New Hampshire, 42 percent of online users ages 10 to 17 have seen pornography, and 66 percent of those have seen it unwittingly, as a result of pop-up ads or something similar.
I've talked to dozens of parents, teachers and researchers. The only thing they seem to agree on is that we cannot depend on technology to control technology. Whether you use the parental controls on your laptop or you spend hundreds of dollars to have an expert "childproof" your internet, the effects are often the same.
If you are worried about what your children are seeing and doing online, keep computers and tablets in shared spaces in your home. Wait to give your children phones until they are in high school. Check the devices frequently. And make clear to children what they are and are not allowed to do online.
And remember: The price of the internet is eternal vigilance.