The top five things Hillary should do in her big speech at the DNC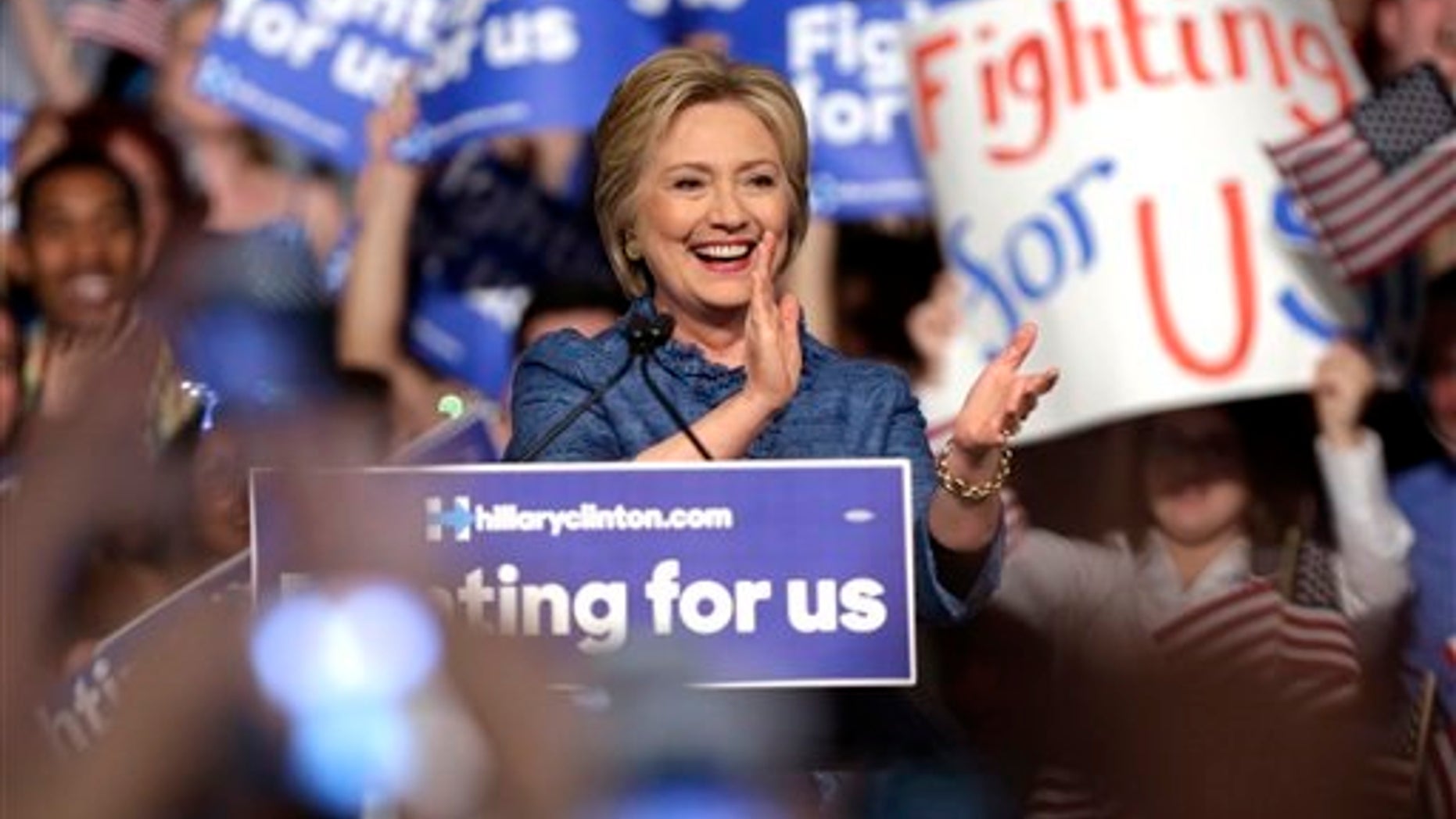 It would be a cliché to offer that Hillary Clinton's acceptance speech is the biggest moment of her political career.
It might even be true.
For the Democrats' presidential nominee, it's the culmination of a pursuit dating back almost a quarter of a century to the concept of "buy one, get one free".
For Mrs. Clinton, it's also a chance to tie up some loose ends.
The Monday portion of the Democratic National Convention showed a party not as unified as the nominee would like.
Bill Clinton's appearance the following night was a reminder that it's not the same party that he dragged to the center on such matters as trade and respect for law enforcement.
Wednesday's stars – President Obama and Vice President Biden – suggest establishment continuity despite a party platform of even greater progressive ambitions.
So what should be Mrs. Clinton's aims on Thursday night?
Here's my list of five:
1. The Wind's Blowing Out; Swing for the Fences. A day before the Democratic convention kicked off, President Obama told an interviewer that Mrs. Clinton was in effect dullsville: "She's not always flashy. And there are better speech makers."
Obama's right. Mrs. Clinton's speeches aren't inspiring; far too often, she brings her outside voice indoors.
What a great favor: setting the bar low.
The smart money says Hillary gives a good speech – because, well, most every nominee does. Think of it as the political equivalent of batting practice at Wrigley Field, with the wind blowing out – amped-up audience, plenty of rehearsal, lots of man-hours spent on content, focus-grouping and presentation.
Under those conditions, it's pretty hard to whiff. Mrs. Clinton should let it rip.
Besides, a fawning media that hasn't met a speaker in Philadelphia it didn't adore will not mark down the star of the show, as it did in Cleveland. If Michelle Obama can give "a speech for the ages", then grade inflation definitely is in play.
2. Intersect With History. Obviously, Mrs. Clinton needs to smile, relax and bask in the moment – far too often, it's been noted, her campaign is more a death march than a celebration of shattering the glass ceiling.
What her cause has lacked: the idea that she's the right candidate at the right time.
Not to mention: a lack of message. "I'm With Her" fits neatly onto campaign swag, but it's not the same ideas-fueled indicator as "change we can believe it" or "a bridge to the 21st Century".
Dating back to the Great Depression, five Democrats who didn't inherit the job have won the presidency. Franklin Roosevelt promised swift action at a time of lethargy. John F. Kennedy likewise promised to reanimate the country. Jimmy Carter was an antidote to Watergate shadiness. Bill Clinton was a post-Cold War pivot; Barack Obama was a rejection of first-strike wars.
In 2016, Mrs. Clinton has struggled to explain why her cause, like those of her Democratic predecessors, intersects with this juncture in American history. Is it gender, a steady hand on the tiller, or a wink-nod that she wants progressive change but doesn't really "Feel the Bern"?
The Philadelphia crowd will be looking for this. So too will a nation that's noticed, over the years, that Mrs. Clinton is a designing woman who keeps redesigning her philosophy and beliefs.
3. Feel Their Pain. On the heels of a grievance-fueled Republican National Convention, the Democrats have made it a point to claim that America's glass is at least half-full.
Speaking a night after the president, Mrs. Clinton has to talk about progress under his watch. But she also must to an acknowledgement of the obvious: a sourpuss electorate.
On the same day that Donald Trump gave his acceptance speech, Gallup reported just 17% of Americans satisfied with the state of affairs in the U.S. – a 12-point drop-off from June; the largest decline since Gallup started asking this monthly question beginning in 2001.
This is a convention that has tilted hard to port – ideas and grievances expressed through a kaleidoscope of aggrieved liberals and minorities and disgruntled Sanderistas (note the relative lack of military, law enforcement and non-left social concerns – a party more eager to go to war against big banks, it would seem, than ISIS).
Thursday night is Mrs. Clinton's opportunity to tack to starboard and the political center, if she so chooses.
But to do so will require some clever mixology . . .
4. The Right Policy Cocktail. To the old joke that the ideal martini is a five-to-one concoction – five parts gin, a moment of silence for the vermouth – Mrs. Clinton would do well to shake up her party's blend.
According to this Economist/YouGov poll, terrorism and the economy lead a choice of 15 issues most important to voters. Abortion and gay rights are in the rear echelon. Immigration, the environment and gun control run in the middle of the pack.
Here's the trap Mrs. Clinton must avoid: her party is more liberal than it was when she was first entered the U.S. Senate – 47% of Democrats told Gallup last year that they're "socially liberal and economically moderate/liberal" versus 30% back in 2001.
But the nation, as a whole, isn't: 25% of the 2012 electorate identified as liberal, up from 21% at the time of Bill Clinton's first presidential win in 1992; meanwhile, the conservative share has grown from 30% to 35%.
Running hard-left may have worked for Obama in 2008, who benefitted from an anti-Republican tailwind. But in 2016, the winds are blowing in at Wrigley.
5. Close on a Unified Note. Only toward the end of his convention remarks did Vermont Sen. Bernie Sanders employ the word "Democratic" – in a backhanded way, saying a Democratic Congress will rubberstamp his agenda.
Let's see if Clinton uses the word as a rallying point for those activists in attendance – and a point of departure from the socialist soreheads who believe they've sparked a "revolution".
Hillary doesn't have quite the same Democratic bona fides as Bill. Not long after he shook JFK's hand, she was a Goldwater girl. She is the first female presidential nominee, but not the first woman on a national ticket.
What she needs to promote, even in the midst of a "change" election: Democratic continuity.
Mrs. Clinton started down this path at last summer's Roosevelt Island "reboot". From Franklin to Barack, and Eleanor to Michelle, the moment calls for summoning Democratic ghosts of the past – dealing with threats abroad, fighting for justice at home, working for fairness and prosperity.
In other words, a theme that's the opposite of Bill and Hillary's theme song: stop thinking about tomorrow; yesterday's not gone.