The Jewish composers who wrote your favorite Christmas songs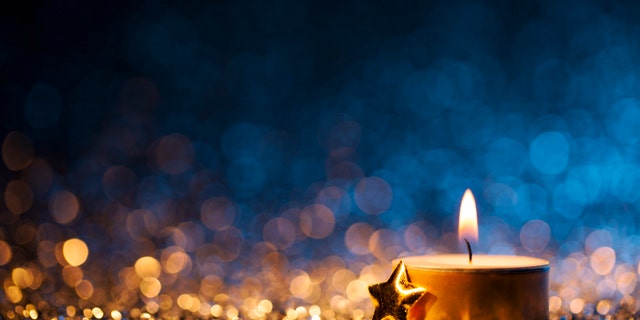 NEWYou can now listen to Fox News articles!
I'm Jewish, but I love Christmas music.
I've been asked if it feels weird to sing all those songs about a Christian holiday. Not really. If anything, it's weirder singing all these songs about snow when I live in Los Angeles.
Besides, so many of my favorite Christmas tunes are by Jewish composers. Only in America, as they say. The following, then, is a countdown of my personal Top 10 Christmas songs by Jewish songwriters.
10. "We Need a Little Christmas" (1966)
It's from the Broadway musical "Mame," with a score by Jerry Herman. The original production closed in 1970, but the song has become a perennial.
9. "The Christmas Song" (1945)
By Mel Torme and Bob Wells, this generically titled number is perhaps better known for its opening line that begins "Chestnuts roasting on an open fire…." Though Torme was a famous singer, the most popular version was recorded by Nat King Cole.
8. "Rockin' Around the Christmas Tree" (1958)
By Johnny Marks, whose specialty was Christmas songs. In fact, he's got three on this list. Rock 'n' roll was the hot new music of the 1950s, so Marks took advantage of it. Brenda Lee had the biggest hit recording.
7. "Silver Bells" (1950)
Written by Jay Livingston and Ray Evans, the public got to know it when sung by Bob Hope and Marilyn Maxwell in "The Lemon Drop Kid" (1951).
6. "My Favorite Things" (1959)
It's from the score of "The Sound of Music" by Richard Rodgers and Oscar Hammerstein II. It's not officially a Christmas song, but it's become associated with the season.
5. "Rudolph the Red-Nosed Reindeer" (1949)
Johnny Marks' most successful song, it was also cowboy singer Gene Autry's biggest hit. It starts "You know Dasher and Dancer and Prancer and Vixen…." After this song became a #1 hit, we sure did.
4. "White Christmas" (1941)
The best-selling song of all time, written by Irving Berlin, who's probably the most successful songwriter of all time. It was introduced to the public at large by Bing Crosby in the movie "Holiday Inn" (1942). It was so big that Crosby sang it again in "Blue Skies" (1946) and "White Christmas" (1954). I often sing it with the introductory verse, which explains why the singer dreams of a white Christmas. He lives in Beverly Hills.
3. "A Holly Jolly Christmas" (1964)
Maybe the happiest of Christmas songs, this is another classic from Johnny Marks. It was popularized by Burl Ives in the 1964 TV special "Rudolph the Red-Nosed Reindeer."
2. "Let It Snow! Let It Snow! Let It Snow!" (1945)
Words and music by Sammy Cahn and Jule Styne. Another one of those snow songs written in Hollywood during a heat wave. It makes being snowed in sound so cozy that I almost miss those long winters I grew up with in the Midwest. Recorded by a lot of artists, but the biggest hit came from Vaughn Monroe. You've probably heard that version, since it plays at the end of that great Christmas movie "Die Hard."
1. "Sleigh Ride" (1948)
Actually, the tune is written by a gentile, Leroy Anderson, famous for oddball instrumentals such as "The Syncopated Clock" and "The Typewriter." But the words were added by Jewish lyricist Mitchell Parish and are delightfully evocative:
"It'll nearly be like a picture print by Currier and Ives
These wonderful things are the things we remember all through our lives."
So those are my Top 10. Sorry for all the songs I left out. Better luck next year.