Texas bakers face threats after declining to bake gay wedding cake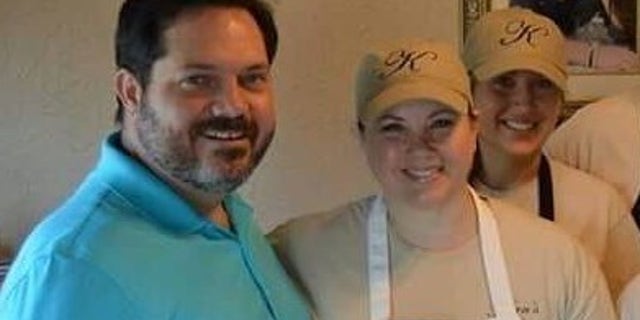 A small town bakery owned by a Christian family is under siege after they declined to bake a wedding cake for a gay couple.
Edie and David Delorme own the Kern's Bake Shop in Longview, Texas — known around town for their petit fours and sugar cookies — and also their custom-made wedding cakes.
Click here to join Todd's American Dispatch: a Must-Read for Conservatives!
The Delormes are also devout Christians -- faithful members of a nearby Baptist church - and they run their bakery according to the tenets of their religious beliefs.
That became a problem on Feb. 17th when Ben Valencia and Luis Marmolejo requested the bakers make a cake for their upcoming wedding.
"I was up front with them," Edie told me. "I said, 'I'm sorry but we don't provide wedding cakes for homosexual marriages."
"We don't do cakes that might conflict with our spiritual convictions," she said. "It was not something personal against the two young men. We just need to be able to run our business in a way that honors God."
She offered to provide the gay couple with a list of bakeries that would meet their needs, but she said the men simply walked out of the store.
A few days later she received a telephone call from the local newspaper. The gay couple had gone public — and had accused the Delorme family of discrimination.
"It just kind of makes you feel dehumanized," Valencia told the News-Journal. "People shouldn't have to worry about going into a business, especially a public business that serves the public, and have to worry about being turned away for something, for who you are."
Marmolejo told the newspaper he couldn't understand why the couple just didn't violate their religious beliefs.
"I don't see how making a cake for somebody is going to compromise your beliefs," he said.
Soon after the story was published, the Delormes were overwhelmed with a number of threats against the business and their family. Angry activists posted derogatory reviews on Yelp and other social networking platforms.
"See you in Hell, lady," read one angry message. "Racist criminals.
"This business is run by a homophobic piece of s***," another message read.
David and Edie said they have a long-standing policy to turn away any business that mighty conflict with their religious beliefs. They won't make any tobacco-related cake. They won't make any alcohol-related cakes either. And no risqué cakes — of any kind.
"We feel like if we are going to be putting our name on something, we want it to encourage Godly values," Edie said.
David has especially been troubled at the violent threats directed at his family — simply because they want to follow the teachings of Christ.
"There's something wrong with that," he said. "Homosexuals have a right to live their lives ... But we want to live and practice our faith and run our bakery in a way that honors God."
The Delormes know that many Christian-owned businesses have been targeted by LGBT activists — so they decided to obtain legal counsel.
"We are representing them," said Michael Berry, an attorney for First Liberty, one of the nation's top religious liberty law firms. "When they start to receive threats towards their family and their business simply because of their religious convictions — there's something wrong with that picture."
Berry said the Delorme family is on firm legal footing — they have a right to run their business in accordance with their faith.
So far, no formal charges or complaints have been filed against the Christian couple - but should that happen, First Liberty said they are prepared to defend the bakery.
"We just want equal rights," David told me. "We want to be treated equally."
Mr. Delmore raises a pretty good point. Shouldn't Christian Americans have the same rights and privileges as LGBT Americans?