Rick Sanchez: Hollywood's Choice to Exclude Latinos Is Just Bad Business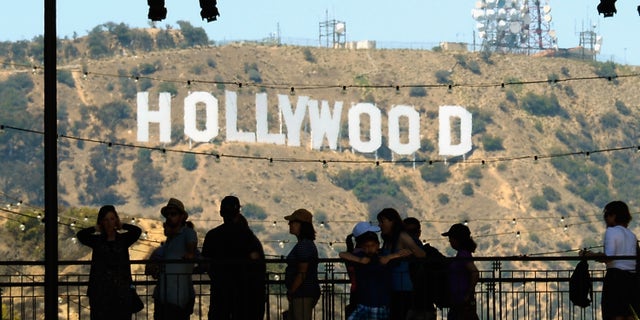 NEWYou can now listen to Fox News articles!
One in four of all Americans under the age of 30 are Hispanic. That's a pretty big nut right? You would think then, if you were in an industry like, let's say media, you would want to reach that audience. Isn't that good business? Forget about inclusiveness for the sake of inclusiveness, we're talking inclusiveness for the sake of profit.
Let's suppose you owned a grocery store and you knew that one in every four of your customers were Hispanic. Wouldn't you want to make sure you stocked your produce aisle with avocados and mangoes? Makes sense, doesn't it?
We're not talking about a quantifiable skill set here. There's no test. No scores. Nobody created a fair competition where the top 30 competitors were chosen from a random sample of entrants.
By the way, there's a real good chance that your other customers, the ones that didn't grow up eating "mangos y aguacates" as part of their dinner staple with their "pollo asado" will also consume the popular fruits. Winner, winner, chicken dinner — yep, it's a win, win. See how easy that is?
That's right. Americans have come to love corned beef from the Irish, manicotti from the Italians, sushi from the Japanese. I could go on and on here, but let me just say that one of my favorite ethnic indulgences that I learned from my old pal Mark Darrow is kugel, who knew?
Recently, while having a conversation with the founders of one of Florida's biggest grocery store chains, I was told of the lessons learned by this truly giant company when it comes to reaching out to Latinos.
Publix is currently ranked among the top 100 companies to work for by Fortune magazine. It also ranks No. 6 on Forbes 2011 list of America's Largest Private Companies. Its annual sales exceed $27 billion with profits of nearly $1.5 billion, ranking it right at number 106 on the Fortune 500 list for 2012.
How did Publix get there? By knowing their market, that's how — their entire market, not just the part they were personally familiar with. When the wave of hundreds of thousands of Cuban immigrants arrived in Florida in the early 60s, Publix began to see its market share erode. Rather than giving in to ethnic grocers who jumped on the Hispanic wave before they did, they studied the competition, studied the Hispanic market and dove in headfirst.
Today, I can honestly say that their approach to the Latino consumer's needs, whether it's from Nicaragua, Venezuela, Argentina, Cuba or beyond, is as impressive as any urban grocer could muster. Not to mention the fact that their pork sandwich, perfected by hiring Latino deli and produce specialists who know the value of combining sour oranges with garlic, is genius.
Our nation's media executives could learn a thing or two from this southern grocery chain. While Publix and other grocers around the country have learned that including, incorporating and helping to empower Hispanics is good for business, media companies continue to demonstrate that they simply don't get it.
The proof, and yet another example of the failure by these media types to recognize the value of Hispanics to their bottom line, is this Los Angeles Times story written just a few days ago and entitled, "30 important actors under 30."
Here's the list: Elle Fanning, Chloe Grace Moretz, Hailee Steinfeld, Tye Sheridan, Saoirse Ronan, Ansel Elgort, Ezra Miller, John Boyega, Shailene Woodley, Jennifer Lawrence, Dev Patel, Emma Watson, Kristen Stewart, Nicholas Hoult, Alden Ehrenreich, Mia Wasikowska, Brie Larson, Anton Yelchin, Elizabeth Olsen, Emma Stone, Dayo Okeniyi, Dane Dehaan, Michael B. Jordan, Ellen Page, Robert Pattinson, Amanda Seyfried, Anna Kendrick, Carrey Mulligan, Rooney Mara and Garrett Hedlund.
Did you notice something missing? Not a single Latino actor made the list. Not one. Do the math, simple math at that. One in four Americans under 30 are Latino, but not one single Latino makes the list of 'up and coming' actors in the United States.
By the way, we're not talking about a quantifiable skill set here. There's no test. No scores. Nobody created a fair competition where the top 30 competitors were chosen from a random sample of entrants.
No! We're talking about a profession that is more often than not made up of teens and 20-somethings who are 'chosen, sold and marketed' by talent agencies, casting directors and Hollywood producers using their own likes and dislikes, biases and favorites. The exact selection criteria used is anybody's guess. And the proof is in the acting itself. Have you gone out to see a movie lately?
But here's the clincher. The report about these 'magnificent' acting phenoms wasn't written in some magazine tabloid newsroom in London. It was written in Los Angeles by LA Times film critic Betsy Sharkey, who at least has the good sense to apologize in her piece for not including a single Latino to her list. She blames, or calls the omission, "a reflection of Hollywood's continued bad casting habits."
Incredible! Ready for some more basic math? The population of Los Angeles is half Latino. That's right half the people who live in the community served by the LA Times are Hispanic, and not a single one of them makes the list. If Sharkey were really serious about her craft, she would go back and insist that the Times headline writers change the title of her piece to, "not a single Latino actor under 30 makes it to into Hollywood's list of elites." Isn't that more like it? Isn't that what's really most jaw-dropping about her story?
It's extraordinarily shortsighted, if not just down right bad business for Hollywood to seemingly exclude the largest population of moviegoers in the country. It's kind'a like mangoes and avocados. Eventually, they're going to have to do it — they're going to have to include them. Just ask the guys from Publix.