Rep. Luis Gutierrez: A bank's smear campaign against the people of Puerto Rico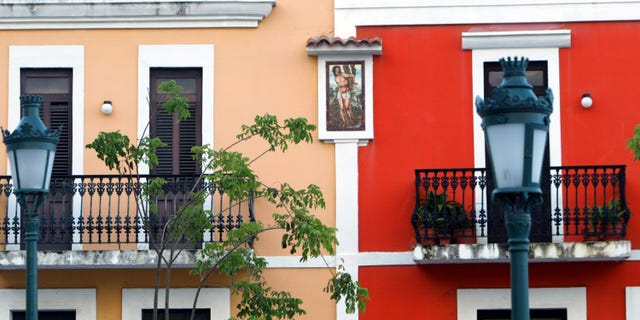 NEWYou can now listen to Fox News articles!
Doral Financial is spearheading a malicious campaign against the people of Puerto Rico, orchestrating defamatory advertising and other paid media efforts to mislead people about the Island and inflame taxpayers. This is being carried out in part by a number of unscrupulous Washington, D.C. consultants and Tea Party Super PACs. Like me, you may ask: Why is a bank that has not posted a profit in years spending money on an unusual campaign that ultimately hurts their own customer base?
The answer is unfortunate. Doral was charged by the Securities and Exchange Commission for fraud and apparently understated its debts and overstated its earnings to its stockholders and the general public. Doral is having a tantrum demanding that the people of Puerto Rico give them a tax refund on taxes it never paid. They literally want the good people of Puerto Rico to pay for Doral Financial's mistakes.
I urge Doral Financial to reverse its current strategy against Puerto Rico and focus its efforts and money on improving the bank's financial outlook and saving jobs.
Those same good people of Puerto Rico recently replaced their Tea Party Governor – who was friendly to Doral and other big banks – with a centrist Governor who wants corporations including Doral to pay their fair share. This is what brings in the political element and has enticed Tea Party PACs and rainmakers to back the big bank against the people.
The bank's greedy tantrum includes ads that draw sensationalist comparisons to governments in Argentina and Venezuela produced by the American Future Fund, which is described by Open Secrets.org as "A politically active nonprofit that spent more than $25 million on ads to help Republicans in the 2012 elections." The Tea Party-linked American Future Fund is coordinating an aggressive and misleading press strategy with help from the DCI Group, Robert Shapiro and others. There have been a slew of inaccurate accusations launched in press releases, letters to the editor, and op-ed pieces written to support the bank's campaign that have been documented by outlets outlets such as Open Secrets, Politico, the Wall Street Journal and Huffington Post. Go to the linked articles. They speak for themselves.
Doral wants to get paid by Puerto Rico in order to save its cash-strapped operations, even if it means smearing the people of Puerto Rico and its institutions in our nation's capital and beyond.
Doral is challenging the government of Puerto Rico in the courts, but that is apparently not enough. The high-dollar PR campaign against Puerto Rico is aimed at supporting the legal campaign that is still pending. In that effort, Doral is re-writing history and making up its own "facts" in order to discredit the efforts of the current Governor.
The current administration is making Puerto Rico a more attractive place for investment. Major companies like Lufthansa, Honeywell, Infosys, Infotech Aerospace Services and Seaborne Airlines have expanded operations to Puerto Rico in the past year. This influx of new business has helped create more than 50,000 jobs across the Island. But such facts are glaringly absent from Doral Financial's narrative in order to discredit the Island as a place to invest and portray the Governor as hostile to business.
Doral's aggressive tactics against the Puerto Rican people have far bigger consequences: they threaten the reputation of Puerto Rico at a time when teamwork and integrity are essential to advance Puerto Rico's economic development agenda. Worst of all, it affects Puerto Rican families who played no part in Doral Financial' s woes but are being taxed to pay for the company's missteps. The 3.6 million people of Puerto Rico do not deserve to be subjected to a high-tech PR extortion campaign from well-financed conservative special interest groups.
I urge investors, Washingtonians, New Yorkers, Puerto Ricans and my fellow Members of Congress to remember that these efforts led by Doral Financial are part of a coordinated and expensive campaign to undermine Puerto Rico's future. I urge Doral Financial to reverse its current strategy against Puerto Rico and instead focus its efforts and money on improving the bank's financial outlook and saving jobs. Doral's shortsightedness will only do harm to Puerto Rico's long term goals and hurt the progress of the people of Puerto Rico.
Like us on Facebook
Follow us on Twitter & Instagram