Rep. Kevin Yoder: Here's a cause to unite Trump AND Clinton voters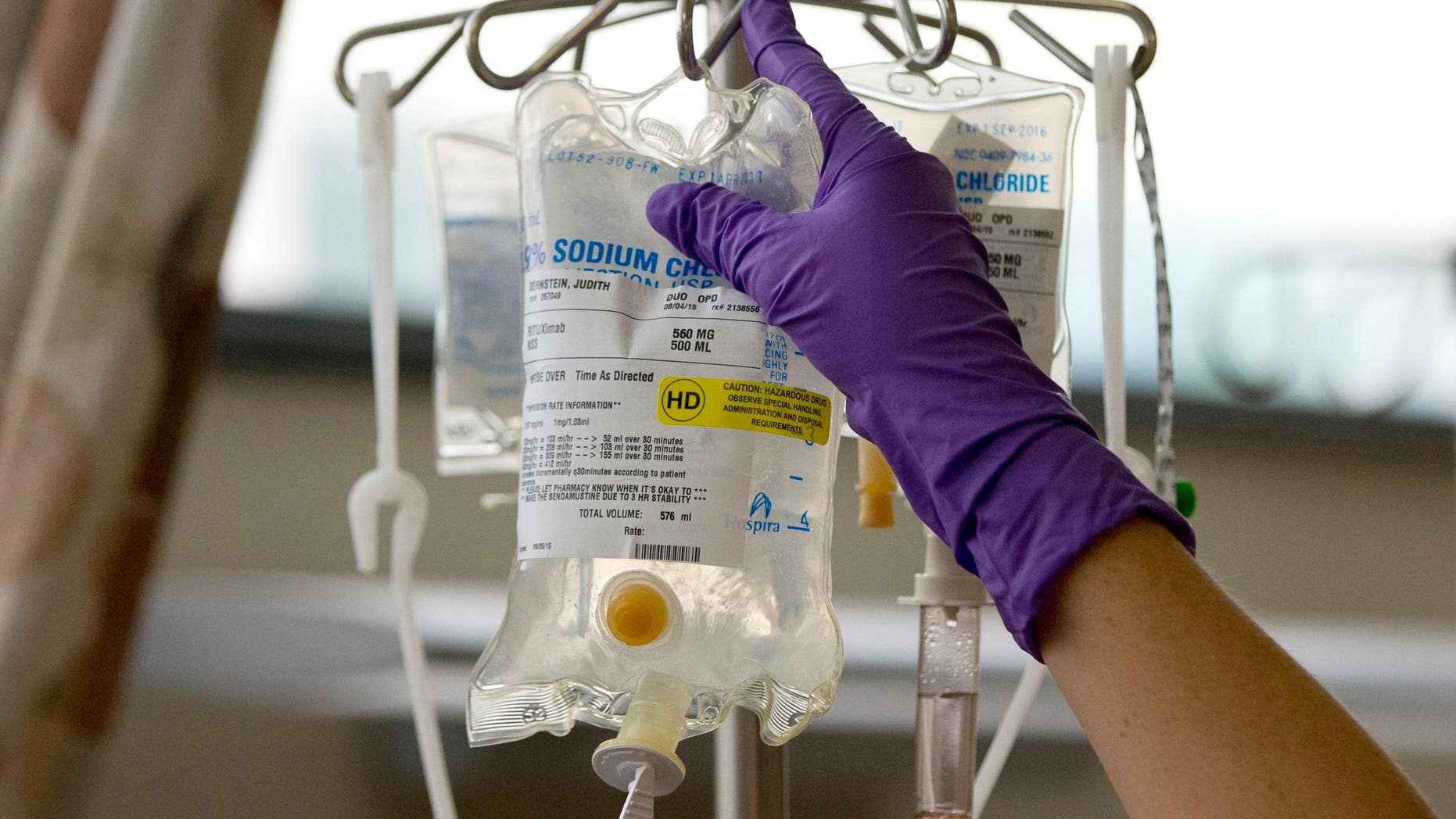 There's no two ways about it, America is divided.
Gallup recently reported a record-high 77 percent of Americans describe our country using that word. Most of us can understand why, after spending last week at the Thanksgiving dinner table avoiding political landmines like Donald Trump's electoral victory without the popular vote or Hillary Clinton's email server and whether she should be prosecuted for it.
Although unfortunately too late to solve your Thanksgiving dilemma, the House is voting this week on legislation the entire dinner table could've agreed on. It's called 21st Century Cures.
PRESIDENT-ELECT TRUMP'S THREE GREATEST CHALLENGES
Whether you voted for Trump or Clinton, life-threatening diseases have almost certainly affected you or someone you love. They affect all of us indiscriminately, regardless of political party. And they are ruthless, killing more Americans each year than any war. Cancer will kill almost 600,000 Americans this year. Another 700,000 Americans will die with Alzheimer's disease.
A whopping 30 million Americans live with one of the 7,000 known rare diseases. Of those diseases, we only have treatments approved by the Food and Drug Administration (FDA) for about five percent of them. In fact, we only have about 500 treatments for the nearly 10,000 total known diseases.
President-elect Trump signaled last week he wants the next wave of innovation – the next generation of research to cure diseases – to take place here in America. That's encouraging, and House Republicans stand ready to work with his Administration in the coming months and years to ensure it does. But Congress isn't waiting for his inauguration to get started.
Last year, I was one of the leaders in an effort to secure the largest funding increase at the National Institutes of Health (NIH) since 2003. We convinced even the most ardent fiscal conservatives to spend more money on research because the investment saves lives and pays for itself. And it's necessary – the private sector can't fund research of this magnitude. Since 1946, the American Cancer Society has spent $4.5 billion on cancer research, for example. The federal government, through the NIH, will spend $5.6 billion this year alone.
This week, House Republicans are again working hand in hand with our colleagues across the aisle to pass Energy and Commerce Committee Chairman Fred Upton's (R-MI) 21st Century Cures Act.
Chairman Upton's initiative, which has stalled in the Senate after passing the House last year with overwhelming bipartisan support, is returning to the House floor for a vote. After continued public conversations with patients, researchers, innovators, and health care providers on how to expedite the discovery, development, and delivery of new treatments and cures, we are set to pass it with majorities from both parties in Congress.
This compromise package provides the NIH $4.8 billion and the FDA $500 million in new funding over the next decade that is fully paid for without adding to the National Debt.
NIH spending is credited with mapping the human genome, generating an economic impact of $796 billion. Impressive, considering Human Genome Project spending amounted to $3.8 billion. Curing cancer or Alzheimer's would save our nation trillions more over our lifetime – easily justifying the billions in investments today.
Cures also takes important steps toward maintaining America's global status as the leader in biomedical innovation by modernizing clinical trials to reduce waiting periods for moving new drugs from the lab to the pharmacy, removing regulatory uncertainty, and breaking down unnecessary barriers to research collaboration.
Ultimately, Cures is something that can unite us. We have a long way to go to lower Gallup's 77 percent figure, but if we can't agree on curing disease, what exactly can we agree on?