Rep. Brian Babin: The safety of US citizens must come before criminal aliens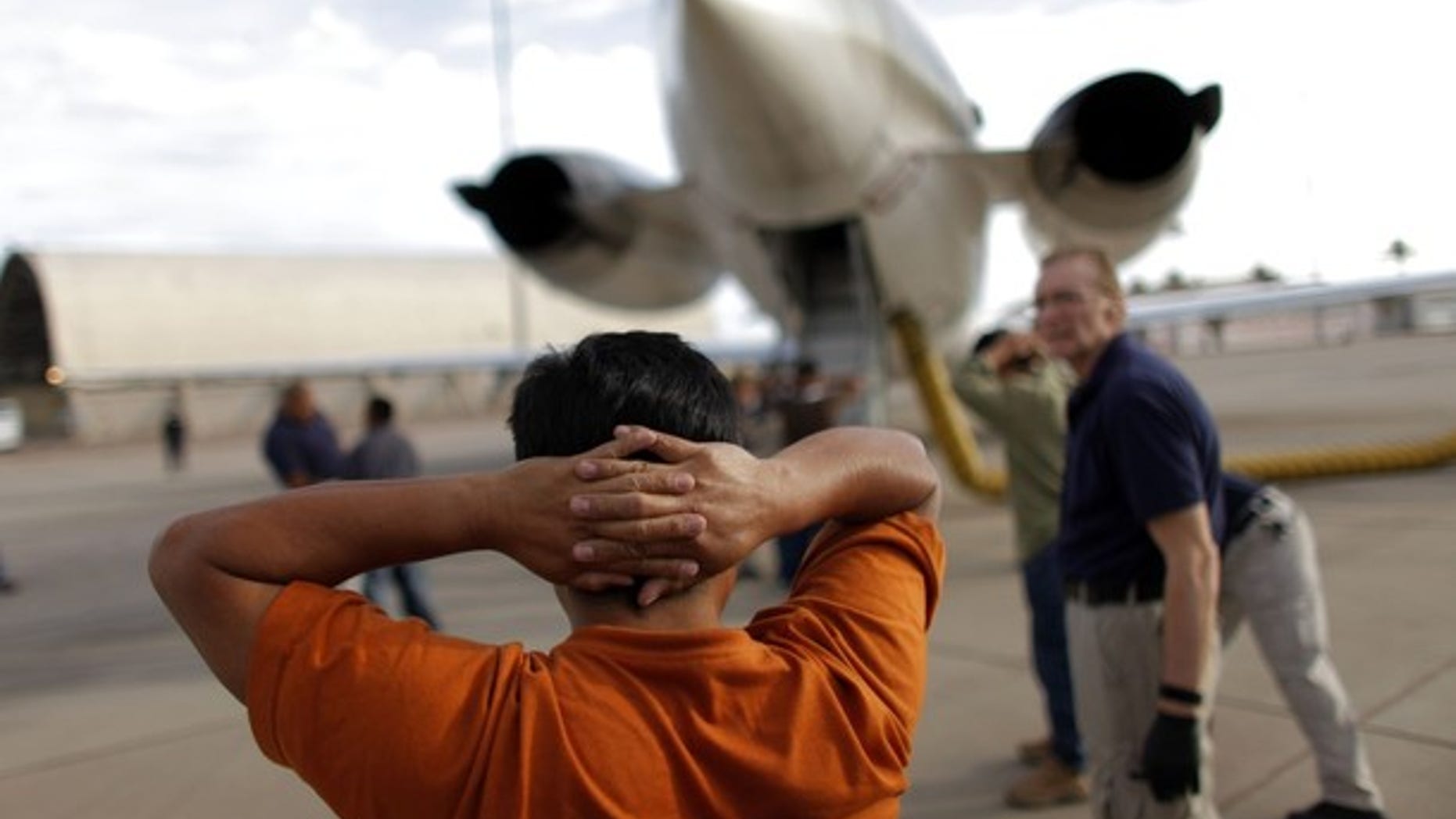 Last year, Jean Jacques brutally murder Casey Chadwick, a 25 year-old young woman in Connecticut.  Jacques had been released from prison a year earlier after serving seventeen years for attempted murder.  Rather than being deported by the federal government – as he was in the U.S. illegally – Jacques was simply put back on the streets in the U.S. because his native Haiti refused to take him back.
Casey and hundreds of others have had their lives taken by criminal aliens, and thousands more have been victims of rape, molestation, assault and theft.  There is absolutely no reason that criminal aliens—those who are non-citizens with criminal convictions—should be put back onto American streets, yet that is exactly what is happening by the thousands each and every year.
An investigative report by the Boston Globe uncovered the fact that the number of crimes committed by criminal aliens has been significantly underreported by the Obama Administration. At a recent House Judiciary Committee hearing, U.S. Immigration and Customs Enforcement (ICE) Director, Sarah R. Saldaña, testified that the 30,558 criminal aliens that were released in 2014 had committed a total of 79,059 crimes.  However, the Boston Globe uncovered that number to be more than 92,000 crimes.
While this discrepancy is significant, it is bigger than just a number.  There is a victim for each one of these crimes, leaving many loved ones asking why.
Hundreds of Americans are robbed, assaulted, raped or killed each year by criminal aliens who should be deported rather than released back onto our streets.
In my home state of Texas, Victor Manual Garcia-Loyo, an illegal immigrant, was charged last month with killing a 21 year-old female Texas A&M student. Meanwhile in Tennessee, two brothers, also non-citizens, were recently indicted for multiple counts of child rape. These are just a few stories showing the serious threat posed by criminal aliens.
A major factor involved in the release of criminal aliens is that many foreign governments refuse to take their criminal aliens back—even after they've been given deportation orders in the United States.  While there is a provision in U.S. law to prevent this, it has rarely—if ever—been enforced by the Obama Administration, particularly while Hillary Clinton served as Secretary of State.
For this reason, I have sponsored a bill; H.R. 5224 – the Criminal Alien Deportation Enforcement Act, which strengthens the removal procedures and makes it harder for future Administration's to ignore the law.  Specifically, the bill would withhold foreign aid from uncooperative countries and prevent travel visas from being issued to citizens from those countries that refuse to take back their criminal aliens.
My bill also brings transparency to this process by mandating that DHS submit to Congress a report every three months listing uncooperative countries.  Furthermore, it gives the victims of crimes committed by released criminal aliens standing to sue the U.S. government to enforce the deportation of a criminal alien.
When ICE Director Saldaña was questioned about this issue, she admitted that she had not used her authority take punitive measures against the uncooperative countries.  Clearly, liberals running the Obama Administration have no interest in enforcing the law; thus, simple but powerful legislation like mine is critical to ensuring the protection of U.S. citizens.
Casey Chadwick would be alive and well today had the Obama Administration simply followed the law.  Jean Jacques should have been repatriated by his native Haiti, but wasn't.  The stories of Casey and other victims demand that we understand the serious threat posed by criminal aliens and take every action to see them removed from the United States.
Deporting criminal aliens should be a no-brainer.  We have absolutely no obligation to let these convicted criminals back onto U.S. streets.  Thousands of avoidable tragedies are allowed to happen because liberal politicians in Washington refuse to see the safety and security of the American people as their first duty.