President Trump freed me from prison – I'm glad he wants to give other nonviolent offenders their freedom
On June 6, I walked out of prison as a free woman after serving almost 22 years of my life sentence on a first-time nonviolent drug conviction, thanks to a decision by President Trump to commute my sentence to time served. I was thrilled to hear the president say this week that he is looking to give early release to additional nonviolent prisoners like me.
"Alice Johnson is such a great person, such a great case," President Trump told reporters Tuesday. "I'd like to find a lot of people like Alice Johnson. And there are a lot of people that are in a situation like that. And we are actively looking for those situations."
And President Trump added, still talking about me: "I've been watching her a lot and what a great spokesman she is for that situation. And that's covering a lot of people. There are a lot of people like that, that will unfortunately be locked up for many, many years, and there's no reason for it."
I want to thank President Trump for those kind words, for freeing me from prison, and now for considering freeing many others like me.
The day I was released from prison was the greatest day of my life – and hearing the president say he wants to free additional nonviolent prisoners was another great day.
My release was a miracle that gave me a chance to start life over again. I would love to see other deserving prisoners experience the same miracle.
Many other nonviolent offenders in federal prisons today are – like me – no danger to society, and I look forward to having President Trump and members of his administration examine their cases.
I can never thank the president enough. He heard my voice, gave life to my hope and promise to my future. I am a 63-year-old grandmother who just wants to live in peace and enjoy my family. There is zero chance I will ever break the law again.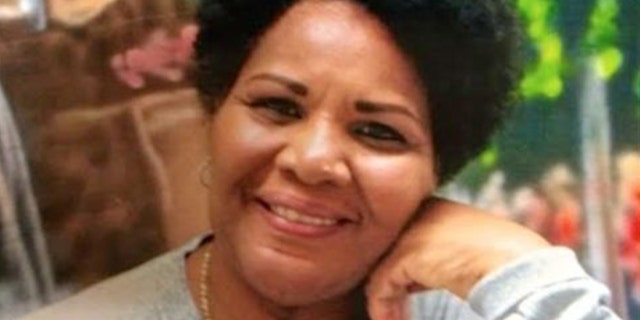 Many other nonviolent offenders in federal prisons today are – like me – no danger to society, and I look forward to having President Trump and members of his administration examine their cases. Many of these men and women have spent long years in prison and deserve to receive clemency or a commutation of their sentences from the president.
Freeing these offenders early would be an act of justice and mercy, as granting me my freedom was. And early release would save taxpayers the cost of feeding and housing these people for years after they have paid their debt to society.
When President Obama began granting clemency to nonviolent offenders near the end of his presidency, he gave hope to thousands of people like me. By 2016, I was 20 years into my life sentence.
My path to prison began at a time in my life when I faced some desperate choices. I made a terrible decision to participate in a drug conspiracy – a decision I very much regret.
But during my two decades in prison, I accomplished an extraordinary rehabilitation – writing plays, volunteering in the prison hospice, becoming an ordained minister and mentoring to young women in prison. By 2016 I was a new woman living a new life, even if it was a life I thought was destined to be lived only behind bars.
President Obama's clemency initiative gave me hope. I had been told not to hope, not to dream, because I would never be set free.
As his presidency came to a close, President Obama began releasing hundreds of other nonviolent offenders, and I became sure I would be released as well. My prison warden, captain, case manager and vocational training instructor all recommended I be granted clemency.
Unfortunately, I was left behind. President Obama left office without giving me the chance to start a new life. And I learned that putting your hope in one man is a mistake, because when that hope dies, you think all your hope has to die.
When I received the denial letter from the Office of the Pardon Attorney, I was devastated. I don't know why my request was denied, because no explanation was given. But that decision left me so disappointed.
My petition met all the criteria for clemency. I had reformed my life in prison and I felt it should have been clear to anyone that I would contribute to society if I was released. But President Obama left, President Trump arrived and I was told again to give up hope.
I didn't.
I kept fighting for myself because I know that hearts can change, and no matter what administration is in power, you have to be willing to come to the table, sit down and talk about whether you can find common ground.
Thankfully, Jared Kushner and others working for President Trump have worked to keep clemency and criminal justice reform alive. They can see that not every person who makes a mistake deserves for that mistake to define the rest of their life. They know that hope is important, but it must also be turned into meaningful change.
A lot of people have told me they saw the video of me running across the road after President Trump commuted my sentence as I was released from prison – celebrating, crying and hugging my family as tightly as I could. What they haven't been able to see is that I haven't stopped running since that day.
I'm still running and still fighting – not for my case, but for all those other deserving people behind bars who were left behind when President Obama left office.
I did not leave prison bitter. I love America and believe in the inherent goodness of the American people and the possibility of redemption.
Now it is President Trump who can make history if he takes the opportunity to go further than any president before him by giving second chances to thousands of people who just need someone to hear them.
The president has a power that the Constitution grants to him alone to both show mercy and deliver justice for people who were given excessively long sentences for crimes involving no violence. The people who deserve to be freed are those who have long since recognized their mistakes and who have rehabilitated themselves during their time in prison.
I will never forget what President Trump did for me. He changed my life and gave me the opportunity to fulfill my potential, and now he has the chance to do the same for thousands more.
People on both sides of the aisle have come to realize that criminal justice reform isn't a left or right issue. We can and must incarcerate criminals when appropriate – but we should recognize that there is also room for redemption and rehabilitation.