President Obama can help Dems take the House -- but will he?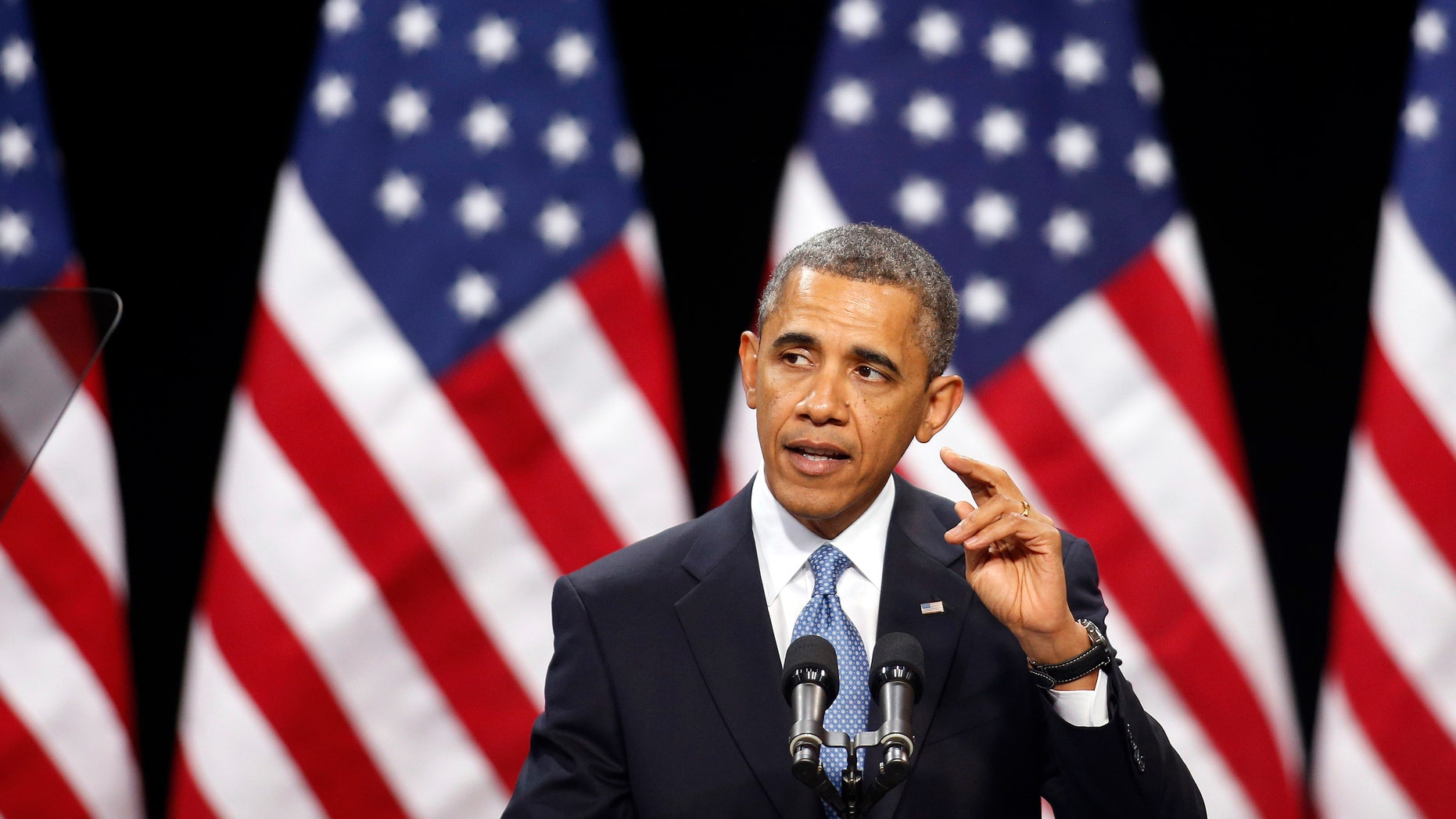 President Obama has said that he wants to help Democrats win back a majority in the House of Representatives. He says he looks forward to Nancy Pelosi being speaker again.
If he does work hard to elect House Democrats, it will be a change from 2010 and 2012, when he didn't do much at all for them.
But let's say he does. What are the chances of success?
[pullquote]
Certainly not zero. Democrats need to gain 17 seats to win a House majority of 218. That's fewer than the number of seats that changed party in 2006, 2008 and 2010.
And let's not regard as etched in stone the Six Year Rule, which says that the president's party always loses lots of seats in the sixth year of his presidency.
That didn't happen in 1996, when Bill Clinton's Democrats actually picked up five seats. And in Ronald Reagan's sixth year in 1986, Democrats gained only five seats.
Which is to say, the Six Year Rule was inoperative in two of the three eight-year presidencies in the last 40 years.
Polling shows that voters have much more negative feelings toward congressional Republicans than congressional Democrats. Post-election polls have shown Democrats ahead of Republicans on the generic ballot: Which party's candidate for the House would you vote for?
All but one of those polls was conducted by Scott Rasmussen, most of whose polls before the 2012 election showed the parties about even in the generic ballot. Rasmussen's most recent survey shows the gap closing, but that's just one poll and could be statistical noise.
So there's a case to be made that the Democrats can win back the majority. But there's also a case to be made that they can't, or at least that it will be very hard.
Click for Michael Barone's complete column in the New York Post.