Outrage over Trump, Putin Helsinki meeting – Did we expect president to call Putin a liar on global TV?
President Trump bungled the Helsinki press conference. Of that there is no question. But were his comments treasonous, as former CIA chief John Brennan said? Or was it, as John McCain thundered, "one of the most disgraceful performances by an American president in memory?"
Trump's critics responded with customary vitriol and excess, attacking the president in such extreme terms that his supporters only dig in even deeper. Democrats and never-Trumpers cannot help themselves; over the past two years, the public has grown weary of the non-stop, five-alarm fires, and they have tuned out.
To be sure, President Trump missed an opportunity to publicly and sternly warn Russian President Vladimir Putin against interfering in future U.S. elections. Just as importantly, he never articulated why it was crucial to reset relations with Russia, as every preceding administration has tried to do. He failed to describe the many arenas in which the two countries could work together.
But really, did anyone really expect him to declare the Russian leader a liar on global TV? What would have been the point of traveling to Helsinki and arranging a summit between the world's two biggest nuclear powers, only to scuttle the chance at a new and improved relationship? It wasn't going to happen, and in fact Trump hinted at that beforehand, when he told reporters not to expect "a Perry Mason" moment.
Did anyone really expect Trump to declare the Russian leader a liar on global TV? What would have been the point of traveling to Helsinki and arranging a summit between the world's two biggest nuclear powers, only to scuttle the chance at a new and improved relationship?
Critics were most irate that Trump, in answering a question, didn't unreservedly say that he trusted our intelligence agencies more than Putin. On the other hand, that would have amounted to calling Putin a liar to his face. And, let's face it, as the months have passed and the politically conflicted behavior of James Comey, Andrew McCabe, Peter Strozk and company have come to light, one may forgive the president for not leaping to the defense of the FBI, at least.
After all, he was probably outraged, as all Americans should be, that the Justice Department chose -- just three days prior to the summit -- to release the indictments of 12 Russians accused of hacking the Democratic National Committee and other Democratic organizations. It certainly appeared to be an effort to undermine the president's meeting with Putin, or at least a not-so-gentle reminder from special counsel Robert Mueller that Trump's relationship with Putin was still being investigated. That seems like an act of gross insubordination.
President Trump is absolutely correct that there are many issues on which we could use Russia's help. First is terrorism. Russia has been repeatedly attacked by Muslim extremists, just like the U.S. In 2004, a group of armed Islamic terrorists, mostly from Chechnya, held more than 1,000 people hostage at a school in the North Caucasus region of the Russian Federation. When the siege ended, more than 300 people lay dead, including 186 children.
In 2010, 40 people died when suicide bombers attacked Moscow's subway system. Just last year a suicide bomber killed himself and several others in the St. Petersburg metro.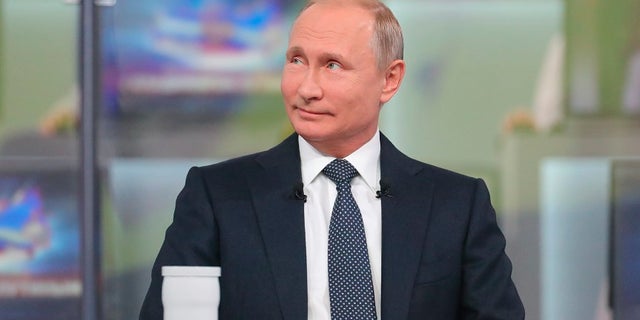 This is one arena in which information sharing has been and will be fruitful. Last December, Putin thanked President Trump for the CIA's help in thwarting a planned bombing of the Kazan Cathedral in St. Petersburg; at the time he promised to continue sharing anti-terror information.
The U.S. could also use Russia's help as it attempts to force North Korea to abandon its nuclear weapons program. Though China is the hermit kingdom's major trading partner, Russia is also important to Kim Jong Un's economic survival. Russia has nothing to gain from North Korea's acquisition of a nuclear weapon, and Moscow could help tighten the screws on Pyongyang's economy.
Syria is a major issue to both Russia and the U.S. President Trump would like to exit that war-torn country, but needs Russian cooperation to make that happen. He wants Moscow to convince Iran to withdraw from Syria, in exchange for allowing the survival of Bashar Al-Assad's government. Trump needs to assure Israel that it will be secure, and Putin agreed at the summit that, "As far as Syria is concerned, the task of establishing peace and reconciliation in this country could be the first showcase example of successful joint work." It was not by chance that Israel's Netanyahu met with Putin just days before the Helsinki summit, and also spoke to President Trump.
We do not know what President Trump and President Putin discussed in their two-hour, one-on-one meeting in Helsinki. We do not know what concessions the former KGB officer may have made, or what the former billionaire real estate mogul asked. We may never know how hard Trump pushed Putin on the hacking of the DNC and other intrusions into the U.S. democratic process.
But, we do know that since taking office, President Trump has taken a much harder line on Russia than did his predecessor. President Obama visited Moscow in 2009 and soon thereafter abandoned a missile defense system in Poland and the Czech Republic that infuriated Russia. Trump has since reinstated the program. Obama refused to send military-grade weapons to the Ukraine; Trump is doing so. Obama was reluctant to ramp up liquified natural gas exports that would compete with Russian gas, but Trump is prioritizing such shipments and calling out Germany for its reliance on Russian energy.
Trump has surrounded himself with Russia hawks like National Security Advisor John Bolton and Defense Secretary James Mattis. If he were in cahoots with the Kremlin, he has a funny way of showing it.
The reaction to the Helsinki conference was over the top, given how little we know about what went on behind the scenes. It was also sad. It's almost as though Trump's critics wanted him to fail. But wouldn't hoping for increased confrontations with Russia be…treasonous?