Opinion: A First-Hand Look Inside Artesia, An Immigrant Detention Center In New Mexico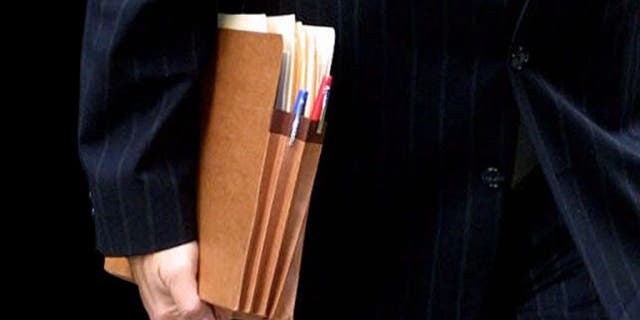 "Maybe my case is lost, but if there is nothing you can do about me, can my sons stay?" That was the last I heard from a Salvadoran mother trying to escape gang violence. She had failed her "credible fear" interview and an immigration judge affirmed the negative decision, all without allowing this mother to consult an attorney.
She had asked multiple times to speak to one, but she was told that an attorney would facilitate her deportation. Now she faces the possibility of returning to a country where the gangs have vowed to take her life and that of both of her sons.
The toys I brought for the kids in the detention center? They were ripped out of the children's hands as soon as I was spotted giving them out.
This loss of due process is a recurring theme in Artesia, N.M. A detention center located hours away from the nearest immigration attorney, it is often referred to as a "residential facility," but it has the signs of a camp akin to those used in earlier times to isolate those whom we deemed a threat to society.
Indeed, these mothers and young children are viewed as a threat to society and are kept without the possibility of bond, even after having demonstrated that they have a credible fear of returning to their country. The due process violations are rampant and the human rights violations heartbreaking.
You want to speak to a detainee? Good luck.
Access to them is an ongoing struggle for the group of dedicated lawyers who have volunteered their time to come to this remote place and help the helpless. Lists of detainees had to be emailed to ICE officers by 7 p.m. the night before so that attorneys could meet with clients the next day.
But even then, some detainees could not be found (yet they hadn't escaped or been deported). A phone number was provided to "ease" attorney-client communication, but if and when you did get a hold of your client through a phone call, all you got was five minutes.
Later on we found out that detainees were being told that if they cleaned the restrooms and took out the trash, they would receive more time during phone calls.
Maintaining attorney-client confidentiality seems impossible. Attorneys meet with clients in a room called the "law library," but there is not a book in sight and the two computers are not connected to the Internet.
Picnic-style tables are where the meetings take place. There is no privacy, people all around can listen in and the client must keep her children with her at all times.
How does that sound? Talking about abuse and rape and violence without being able to shield your children from the detailed knowledge of what you've endured.
And that phone call? You can bet your pretty penny that it was on a line that was being recorded.
As I sat in the law library interviewing mothers, I couldn't help but take in their horrible reality. A mother recounted the ruthless beatings from her husband and how her family has shunned her – all while holding her 4-year-old girl in her arms.
I looked around as another client recounted being threatened by a gang, and I thought about all the compromising information that gets overheard by complete strangers in that room.
You want to inform people about their rights? Not in Artesia.
We created flyers to let the detainees know that they have the right to an attorney, and that there are pro bono attorneys ready to consult with them.
In the morning we handed them out, but in the afternoon detainees told us that they'd been told that if they were caught with the flyers, they would be in trouble.
Human rights fall by the wayside, too. A detainee overheard an officer say "look at the animals eat," while the detainees had their lunch.
Before coming into the detention center, I heard all kinds of stories about children not eating and mothers keeping the children warm with tiny hand towels. Hearing these stories was upsetting, but there was no bigger shock than to witness it for myself.
Every day the group of attorneys came loaded with toys and snacks to give to the children. The day that I first walked into the detention center, it was heartwarming to see the kids playing and smiling. But a closer look revealed that everything I'd heard was true.
I opened a bag of mandarins and kids from all directions ran to grab fruit out of the bag. They nearly knocked each other over trying to get an orange, any orange. Small hand towels were ever-present, taking the place of blankets.
The toys? They were ripped out of the children's hands as soon as I was spotted giving them out.
Phone calls? Deemed a privilege, not a right.
Water? Officers were quick to remind detainees that, "This is not a supermarket."
That was Artesia on July 30th, the last day I was there. As things stand today, the pro bono lawyers are still struggling to be allowed access and ensure due process for their clients. Credible fear interviews are still taking place without notifying attorneys, although there has been talk of giving detainees a courtesy phone call the day before. Bags are checked to make sure there is no "contraband" (toys and food for detainees). As of last week the only bond that has been set was for $25,000 – an impossible amount for an immigrant from an impoverished country to pay.
I couldn't have imagined this before I came. I had heard about the T. Don Hutto family detention center which had to be closed years ago due to harsh conditions and abuses, and now I can see why.
This is not the sort of environment in which to house families whose only "crime" is fleeing violence and abuse, seeking safety and refuge.
Our country is better than this and anyone who cares about this issue should call their senators and representative and tell them exactly that. Stand up for our country's values of fairness and right to due process and stand up for these mothers and their children.